The Loop
Jayson Tatum, who went to Duke, can't spell Duke's Mike Krzyzewski's name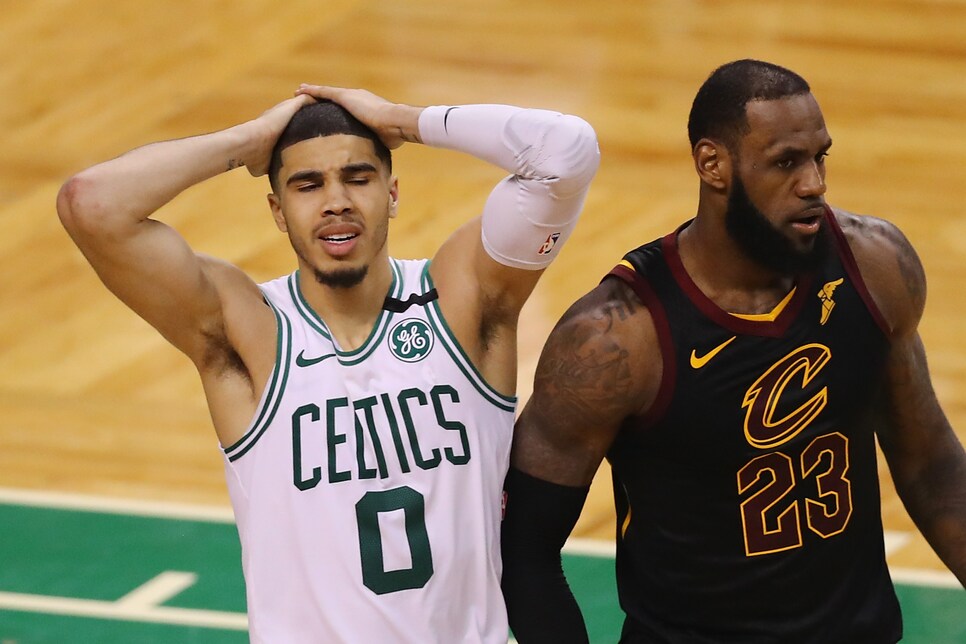 Boston Celtics' fledgling superstar Jayson Tatum can do a lot of things. Spelling isn't one of them.
The NBA rookie made an appearance on ESPN's "Get Up," and because the Worldwide Leader will be airing the National Spelling Bee this week, the show's hosts put Tatum to the test, asking him to name the letters in "Krzyzewski." A sobriquet that would be a curveball for most, but should be an, ahem, layup for Tatum, given he played for Coach Mike Krzyzewski at Duke. (And because, obviously, Duke players are wicked smart as they go to class and do things the "right way.")
Unfortunately, that was not the case, as Tatum was unable to get past...K:
Luckily for Tatum, his Celtics lost to the Cleveland Cavaliers in Game 7 of the Eastern Conference Finals, so instead of getting his butt handed to him by the Golden State Warriors, he can stay at home and take some notes from those competing in the National Spelling Bee.
Although, considering approximately zero percent of Spelling Bee contestants have ever watched a sporting event, perhaps "Krzyzewski" would do a number on them as well.