The Loop
Jay Haas wins with his wife caddying, becomes second-oldest PGA Tour Champions winner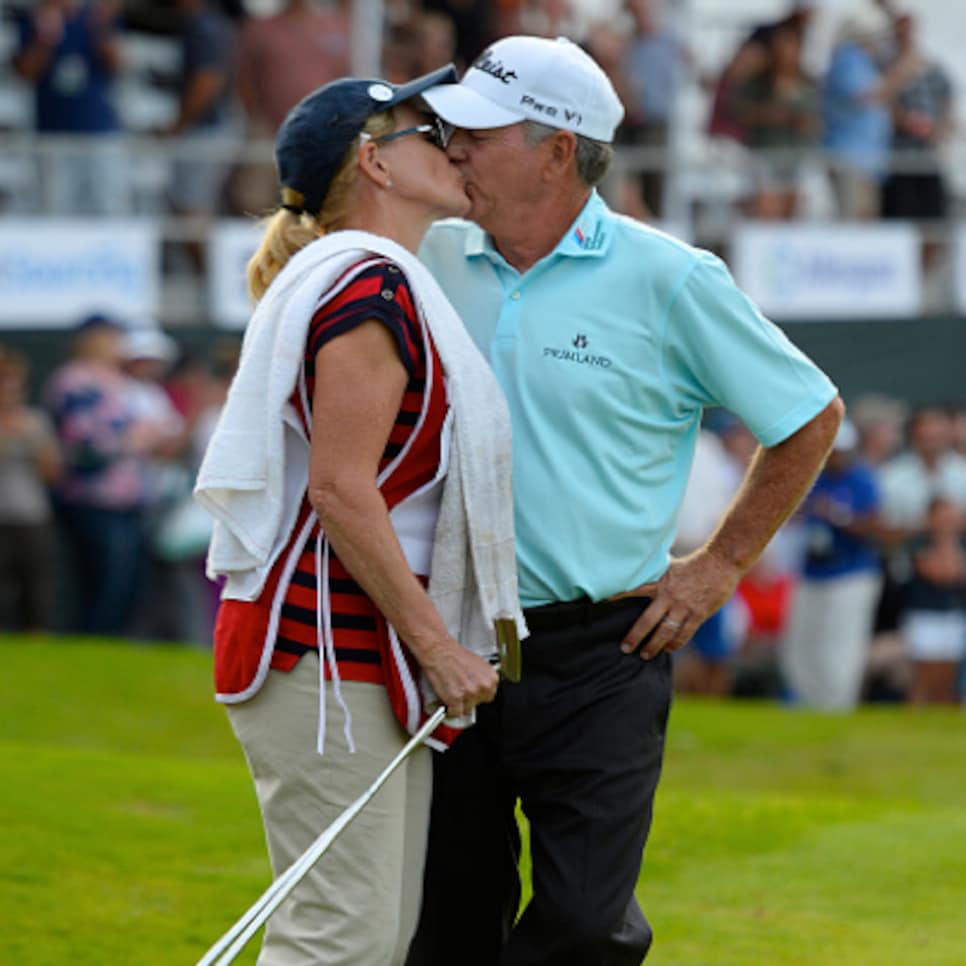 Earlier this year, Scott McCarron planned a wedding and got married on the PGA Tour Champions. And this past weekend, a married couple made history together on the senior circuit. Well, sort of.
Jay Haas won the Toshiba Classic on Sunday with his wife Jan on the bag. At 62 years, 10 months and seven days, Haas is the second-oldest winner in the tour's history. Only Mike Fetchick, who won the 1985 Hilton Head Seniors Invitational on his 63rd birthday, was an older winner.
Haas actually held a five-shot lead heading into the final round, but only shot 70 on Sunday to get into a playoff with Bart Bryant. He won with a birdie on the first hole of a sudden-death playoff.
It was Haas' first win in nearly two years and just his second win in more than four years. Haas has 18 PGA Tour Champions titles and nine PGA Tour titles on his resume.
He was also the winning captain at last year's Presidents Cup. Haas enjoyed a nice family moment there as well when his son Bill earned the cup-clinching point.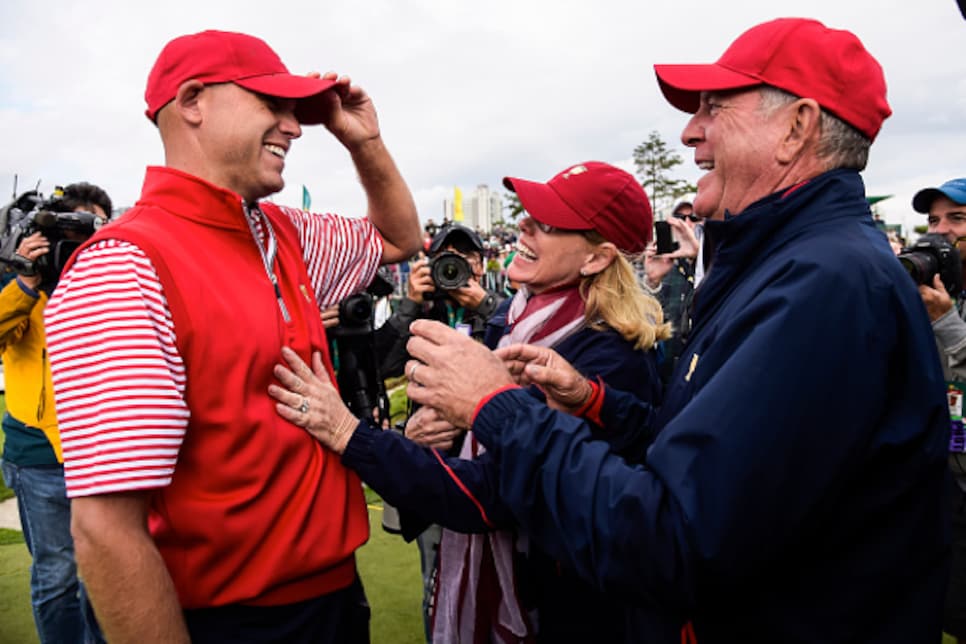 Bill will tee it up in this week's Safeway Open, but for now, dad -- and mom -- have family bragging rights.