News
Jaxon Brigman, who lost tour card after signing an incorrect score, dies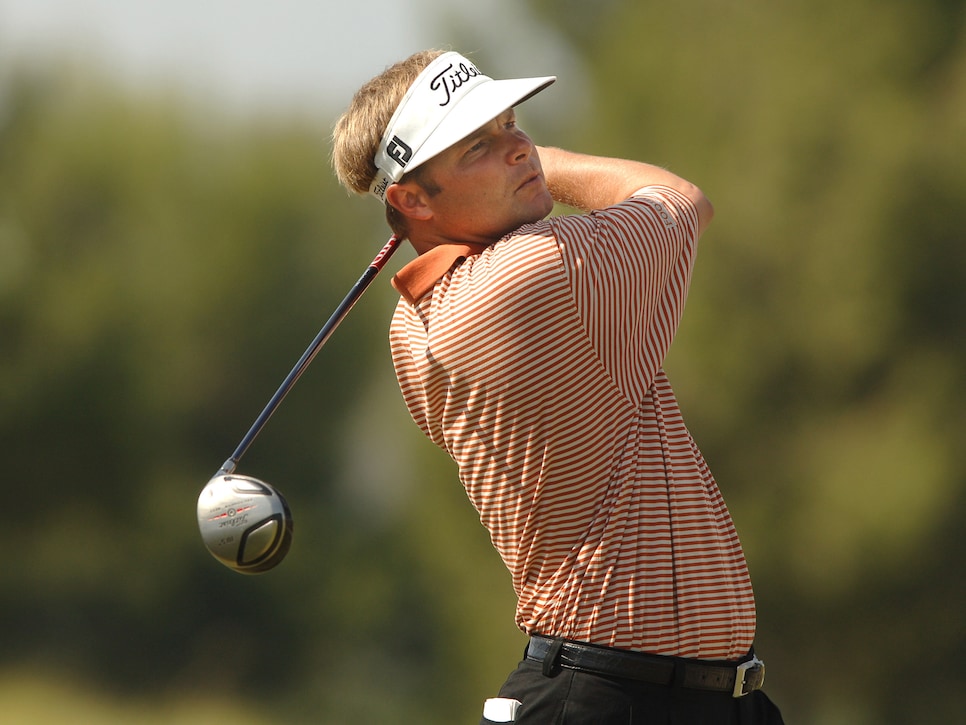 Jaxon Brigman in action during the final round of the 2005 Mark Christopher Charity Classic.
Steve Grayson
Jaxon Brigman, who infamously lost a chance at the PGA Tour thanks to an incorrect scorecard, has died. He was 50.
Brigman was a standout amateur, winning three straight Texas individual state championships in the 1980s. He attended Oklahoma State University and was a member of the Cowboys' 1991 NCAA championship team. Brigman also attained All-American honors in 1993.
Brigman was unable to translate that success to the professional realm. While he made 167 career starts on the Nike (now Korn Ferry) Tour, Brigman was never able to capture his PGA Tour card. Worse, had he checked his scorecard at the 1999 Q-School Finals, Brigman would have graduated to the game's top level.
On the final day of Q-School at Doral's Gold Course, Brigman made seven birdies and no bogeys to shoot 65. As Brigman would recall to reporter John Feinstein, playing partner Jay Hobby circled all of Brigman's birdies on the official scorecard. Brigman counted seven circles and signed.
Unfortunately, one of the circles was around a "4" that should have been a "3." Brigman had signed an incorrect card, and though he wasn't disqualified, he had to accept the 66 for which he signed. And he missed getting his tour card by that one shot. When officials told Brigman what happened, he sobbed. "It was almost like a death in the family," he later said.
Brigman would ultimately play in seven events on the PGA Tour, highlighted by a top-10 finish at the 2005 Byron Nelson Championship, but never came close to getting his card again. After his playing career he remained in golf as an equipment representative for a number of years. He later transitioned into the HVAC industry.
According to a Facebook post from Brigman's ex-wife, Brigman died unexpectedly on Aug. 14. The cause of death has not been made public. He was preceded in death by his daughter Tatum, who lost her life at 3 years old in a car crash in 2011.