The Loop
Jason Gore uses a 40-year-old, $1,500 putter
Standing on the 72nd green of the Wyndham Championship, Jason Gore was about to hit one of the more important putts of his career. A full 51 feet from the hole, Gore needed to hole the putt to tie Davis Love III. More importantly, he needed to two putt in order to retain his PGA Tour card for next season.
And he was going to hit that putt with a putter nearly 40 years old.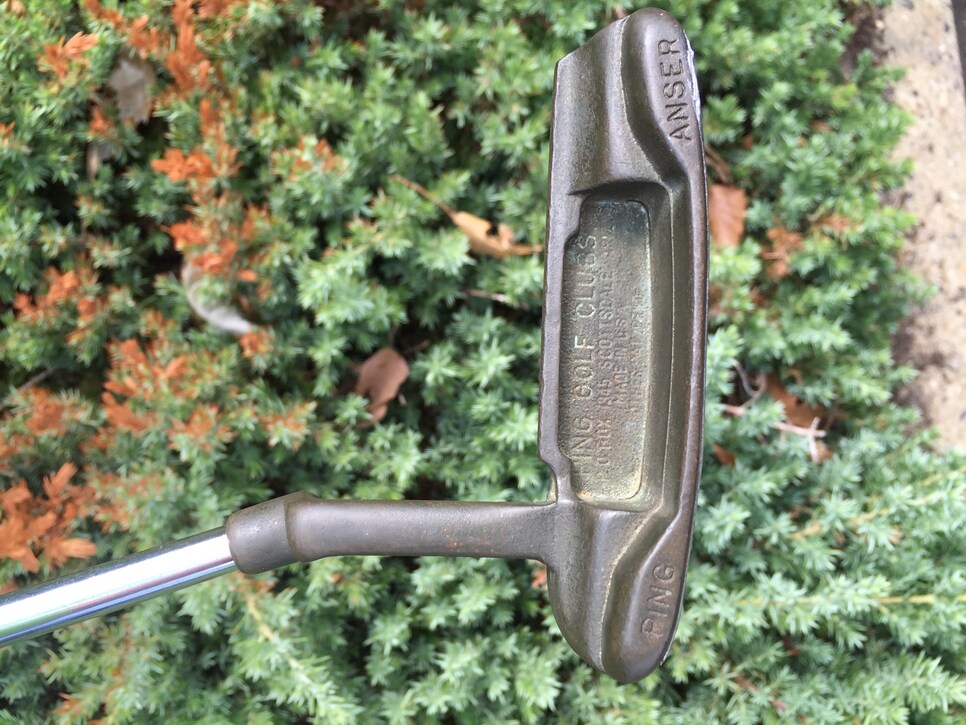 The putter Gore was wielding was an original Ping Scottsdale Anser (produced in the 1966-67 timeframe) that he acquired on his own about a year and a half ago. According to Ping, the putter likely was made in Karsten Solheim's garage in Scottsdale in 1966, but that also was the timeframe Solheim moved from his garage to the company's current location. If not built in Solheim's garage it was most definitely assembled in 1967 before the address was changed in the cavity to reflect the new location.
Gore has used the putter (valued around $1,500, depending on condition) on and off over the last 18 months, and most recently put it in play at last month's RBC Canadian Open and has used it since then.
Gore also understands the romance of using such an iconic club. "Look at it," he said. "It has soul and character. I love the feel."
Apparently so. In finishing second at the Wyndham Gore ranked first in strokes gained/putting at 2.661, meaning over four rounds he picked up more than 10 strokes on the field on the greens, resulting in a payday of $583,200.