Jason Dufner signs with Vineyard Vines, takes preppy golf to a whole new level
Jason Dufner is somewhere in between a meme and an icon. He's the professional golfer who looks like he walked straight out of a frat house, which is why we love him.
Dufner kicked that image up a notch on Monday when clothing company Vineyard Vines announced that Duf was the company's newest brand ambassador. Following Brett Quigley, an earlier Vineyard Vines tour presence, Dufner will wear the company's clothes for the rest of the year. Among the products Dufner recommends are a pair of pink club pants and a blue checkered sport coat.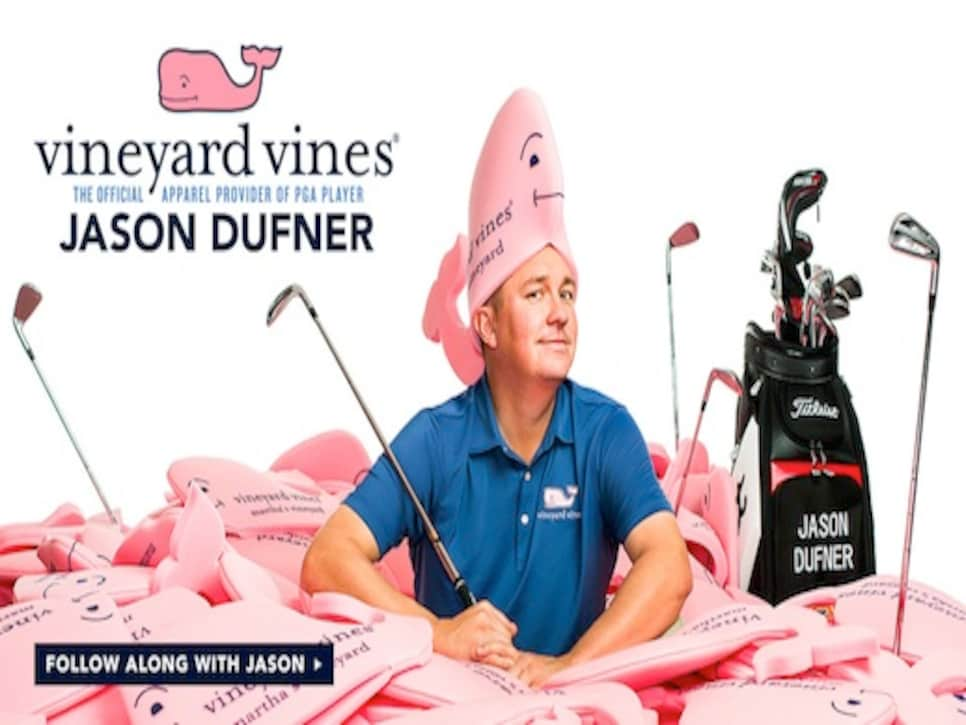 A photo posted by vineyard vines (@vineyardvines) on Jan 12, 2015 at 7:04am PST
A photo posted by Amanda Dufner (@aduf99) on Jan 12, 2015 at 7:42am PST