The Loop
Jason Dufner probably won't win the Duf-Slam this year, and he looks very upset about it
Amen Corner is kind to some, but it definitely wasn't kind to Jason Dufner on Thursday.
After a double bogey on the 10th, Dufner parred the 11th hole before making a quadruple-bogey 9 on the 13th. Dufner was in the back bunker in two, but after a series of poor chip shots -- including one fluffed-flop shot from short of the green that traveled just a few yards before rolling back into the water -- Dufner tapped in for a 9.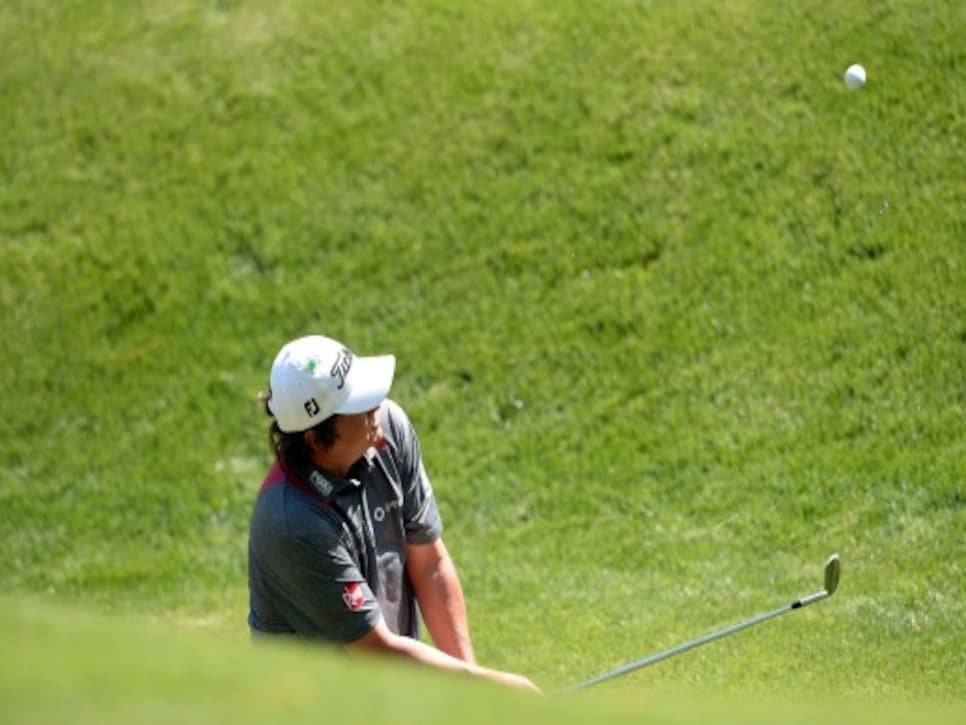 Dufner's odds had skyrocketed already -- from less than 40/1 to more than 150/1 -- and once he made that quad, he dropped out of the betting altogether. He wasn't too happy about it.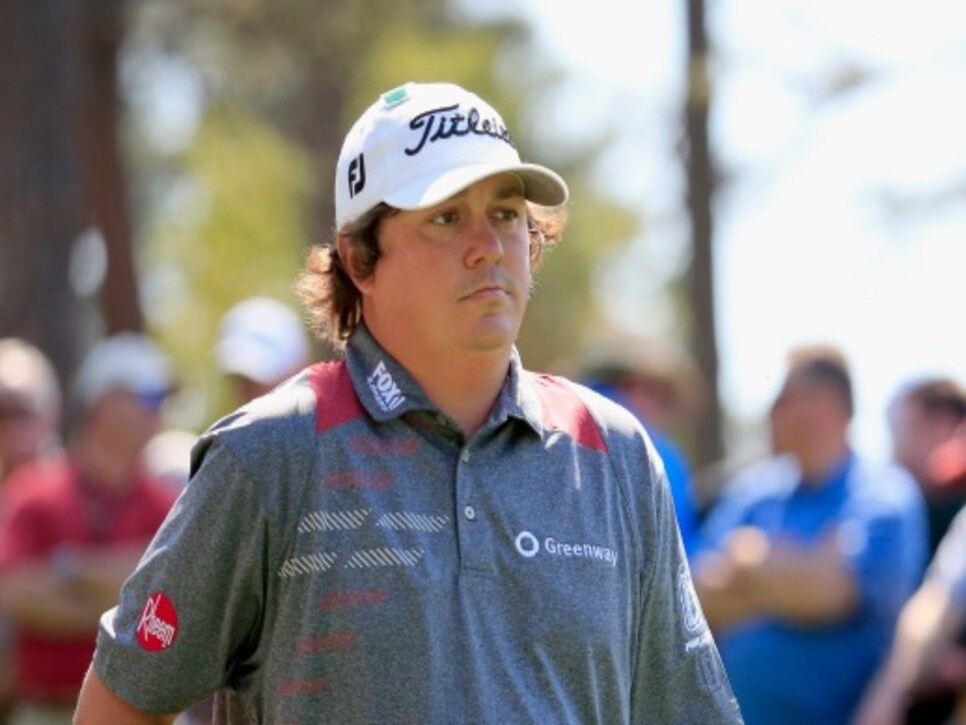 It seems that if there's going to be a Duf-Slam, it'll have to wait another year.