The Loop
Jason Day's U.S. Open local knowledge: Agent is Oakmont member, who enlisted pro's help
Three weather delays deprived Fox Sports time to make its case fully, but it still demonstrated unequivocally on Thursday that its second year televising the U.S. Open will be better than its first.
That already was a given for no other reason than Paul Azinger having replaced Greg Norman as the lead analyst, while pairing him in the booth with another astute analyst, Brad Faxon.
But it was the overall telecast itself that indicated better days ahead for Fox, its use of Protracer technology on 13 holes, for instance, and the same tech allowing viewers to follow the flight of Jordan Spieth's 4-iron second shot to the 18th green.
Meanwhile, its peripheral on-air personnel was effective. Host pro Bob Ford, for instance, relayed how Jason Day might have an advantage this week beyond talent alone.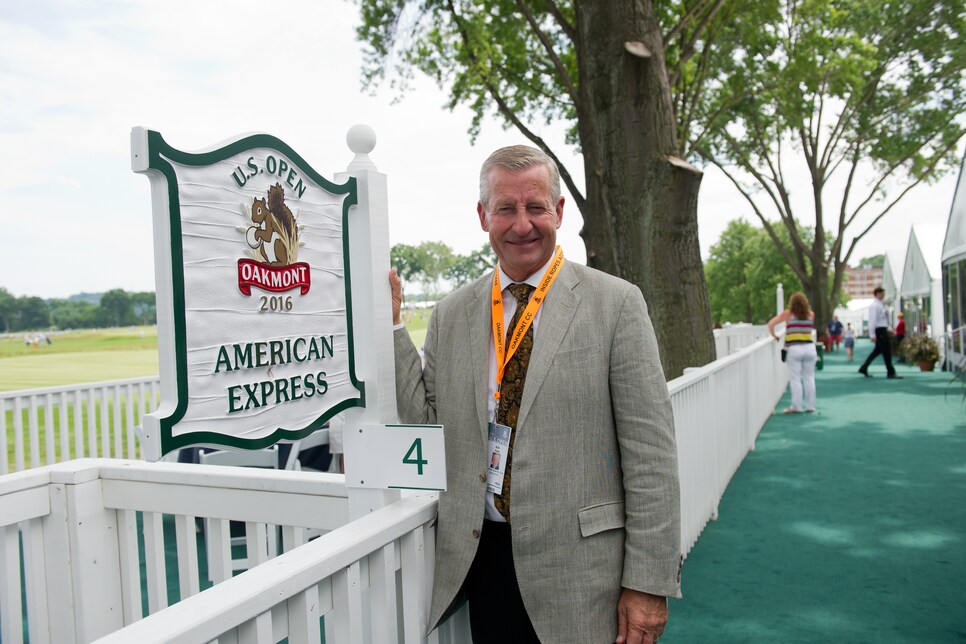 Getty Images for American Expres
"Jason day's agent, Buddy Martin, who's a member here, I've taught him since he was 15, Buddy asked if I would walk around with Jason and spend most of the day with Col (Colin Swatton, Day's caddie)," Ford said. "And we talked a lot about what clubs to hit off tees and we spent a lot of time on the greens."
Fox was slow on providing information about the unknown leader, Andrew Landry, but Golf Digest's Jaime Diaz, part of the Fox on-air lineup this week, eventually came through with a report, based on his conversation with Landry's instructor, Chuck Cook.
"He's from Austin (Texas), near where Andrew lives," Diaz said. "Andrew's a very good driver of the golf ball, a relatively poor iron player. Chuck describes it because he has an open to shut clubface release, which sounds technical, but basically it's very good for hitting the ball straight, but not good for distance control.
"And another student of Chuck's, who had that same issue, but resolved it, is Jason Dufner, who is now mentoring Andrew. Basically Jason puts on these laser shows, as he calls them, when he hits his irons so well. Andrew's kind of taken that theme. When he qualified [for the Open] in Memphis, he texted Chuck back and said, 'freaking laser show.'"