News
Jason Day's mother 'never even wanted him to know' she had cancer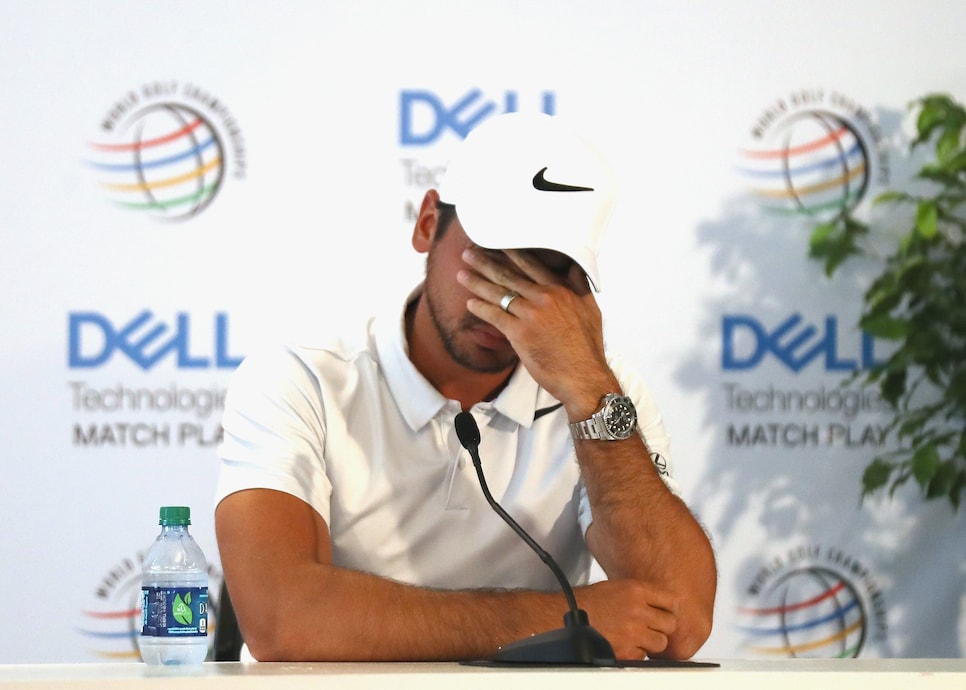 Stories of interest you might have missed…
Dening Day, who is battling lung cancer, did not know her son Jason Day tearfully announced he had withdrawn from the WGC-Dell Technologies Match Play.
"Then Dening -- the ultra-tough mom who raised a champion -- did what she rarely does. Like Jason earlier that afternoon, she started to cry. So much so that her daughter Yanna would joke later, 'That's her tears quota for the year.'
"But Dening's tears were not of fear for what lay ahead. She wasn't worried for her very existence like most of us would be.
"The tears stemmed from guilt. She never wanted her son to worry, even after being initially diagnosed with just a year left on earth. She never wanted him to stress.
"She never even wanted him to know."
Did you know that Pete Dye designed a nine-hole course for New York City called Dye Love New York?
"That was fun," Dy said. "The real fun of it was trying to figure out how to design nine holes that started and ended at the Forbes Building. I always try to start a course with a first hole that's not too severe. That one started with a green at the Empire State Building. That's probably pretty severe. I guess if I was crazy enough to build the TPC Sawgrass, I thought I could build one in Manhattan."