The Loop
Jason Day wins WGC-Dell Match Play with an eye on the Masters
The temptation is to surrender to the moment and forget that others intend to have their say, too, that Spieth and McIlroy, Watson, Fowler and Scott aren't set decoration.
To succumb to it is to conclude that Jason Day is the best of the group, that his power and finesse augmented by an increasingly strong mental game are sufficient to give him a long-term lease on No. 1 in the World Ranking.
The game is too fickle to yield to such projection, so in lieu of that just note that over an eight-month stretch capped by two remarkable weeks, Day has been the best player in the world and he has the credentials that prove it.
Day won the WGC-Dell Match Play on Sunday by defeating Rory McIlroy, 1 up, in a semifinal match in the morning and routing Louis Oosthuizen, 5 and 4, in the afternoon at Austin Country Club in Austin, Texas.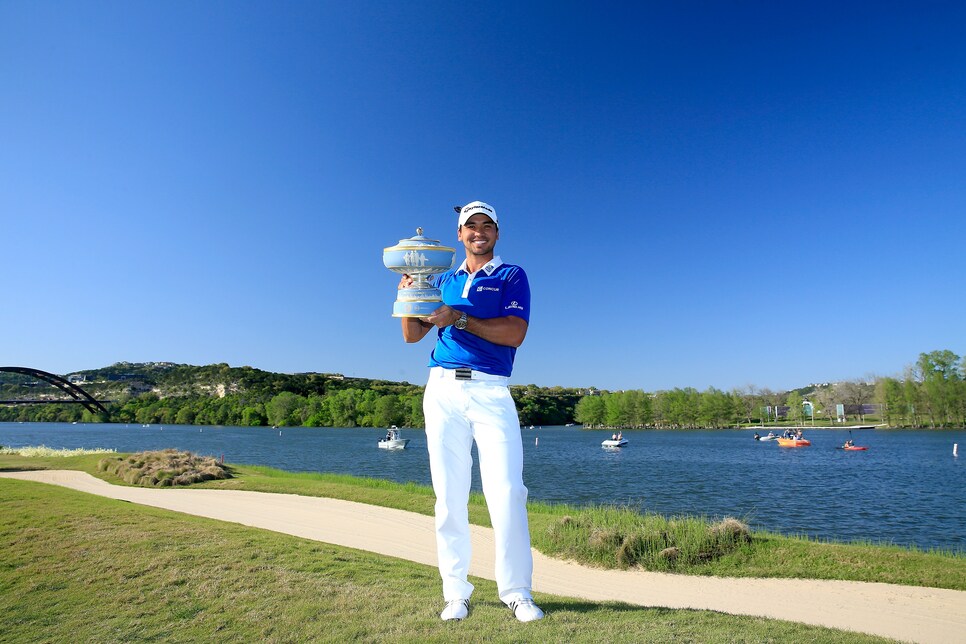 The victory came a week after he won the Arnold Palmer Invitational. It also was his sixth win in his last 13 starts, dating to his victory in the RBC Canadian Open last July that was followed three weeks later by a win in the PGA Championship.
It also establishes him, if not as a betting favorite, at least as the leading candidate to prevail in the Masters two weeks from now on an Augusta National course susceptible to power and finesse and mental strength.
Day, too, has confidence, as anyone would from winning back to back, but it is tempered by reality that won't have him seeking a tailor to measure him for a green jacket.
"It's easy to say that I'm very comfortable right now, but it's not," he said. "It's never easy winning. It's very, very difficult to win. One thing I need to focus on is I can't really get too complacent with how I'm playing. I need to focus on the little things that make me great and really just go into Augusta and prep the same way I always have in the past."
Fine-tuning to maintain the status quo would seem to suffice. Day, 28, defeated McIlroy, the defending champion and No. 3 in the world, by following the strategy he had set out for himself.
"Today against Rory McIlroy, all I wanted to do was if I didn't hit it as good as him not to worry about it," he said. "I was just going to frustrate him with my short game. If I miss the green, get up and done. If I hit to 20 feet or 30 feet, hole the putt. That was my main goal."
He took a one-up lead on McIlroy into the 18th hole, then holed a 13-foot par-saving putt to close out the match.
In the final, he bogeyed the first hole to fall behind Oosthuizen, but pulled even on the third hole and took the lead for good on the fourth hole en route to a dominating victory and a memorable week that validated his return to No. 1 with Augusta on the horizon.