The Loop
Jason Day wants to play slower in 2017; Internet does not respond kindly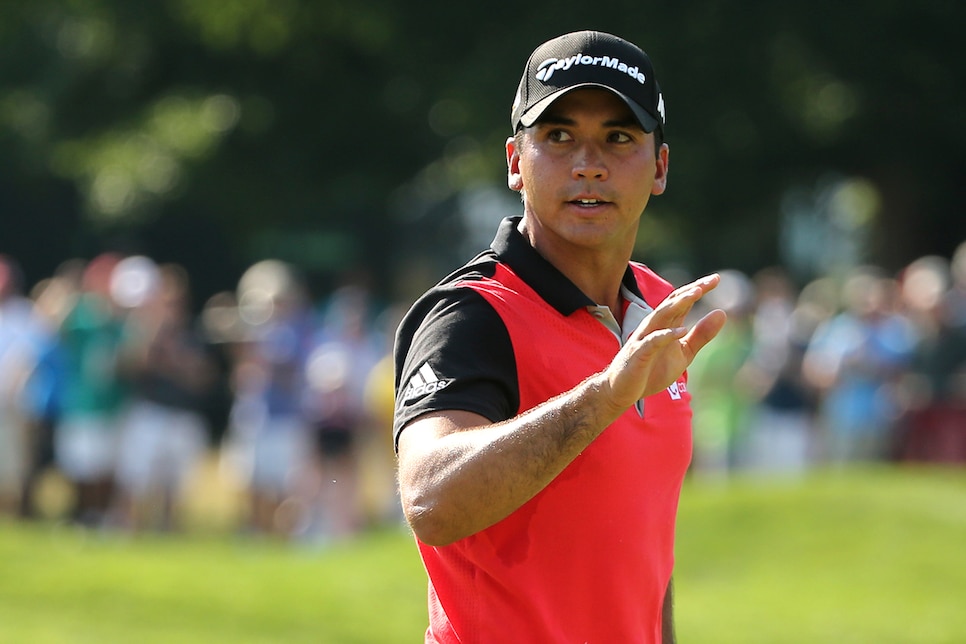 There's so much to like about Jason Day. The tape-measuring drives, NBA Jam "He's on Fire!" putting streaks, the fact that he has an adorable family...the man has it all. But, as we saw when his whiskers came under attack, haters gonna hate. This time, however, it's not his beard that's drawing complaints. It's his perceived slow play. Rather, his attitude towards it.
Speaking in Hawaii before this week's Tournament of Champions, Day mentioned that he plans on taking his time during shots this season.
"Obviously that's a big subject in golf, to speed up the game," the World No. 1 said. "In my opinion, I don't care so much about speeding up my game. I've got to get back to what makes me good. If that means I have to back off five times, then I'm going to back off five times before I have to actually hit the shot.
"Because for recreational golf, I understand. But for golfers that are trying to win and that one shot that could take you out of a playoff, that's important, and you need to make sure that you get everything correct. Because we're driven by results; we want to be the best and we want to do everything, but like the Average Joe just doesn't get it. I think that was just one of the things that I wasn't as deliberate that I should have been, and that's what I've got to try and do a lot more, is be a little bit more deliberate going into a shot and make sure I do everything correctly."
Day's pace of play has come up in the past, especially at the WGC-Match Play. But, as we illustrated at last year's U.S. Open, Day is not the only player guilty of this crime (cough cough, Jordan Spieth, cough cough). Moreover, he's right; with the heightened stakes of competitive golf, the 29-year-old should be calculated in his technique.
I'm sure the Internet is keeping such perspective in mind. Let's take a glance at its reaction to Day's comments.
Dark, snarky place, that Internet.
As one who walked off a golf course after playing just three holes in two hours this summer, I totally get the disdain for slow play. But if Day continues to display the type of dominance we've seen the past two years, the man can play at whatever damn pace he wants.