The Loop
Jason Day throws out first pitch at Pirates game on Saturday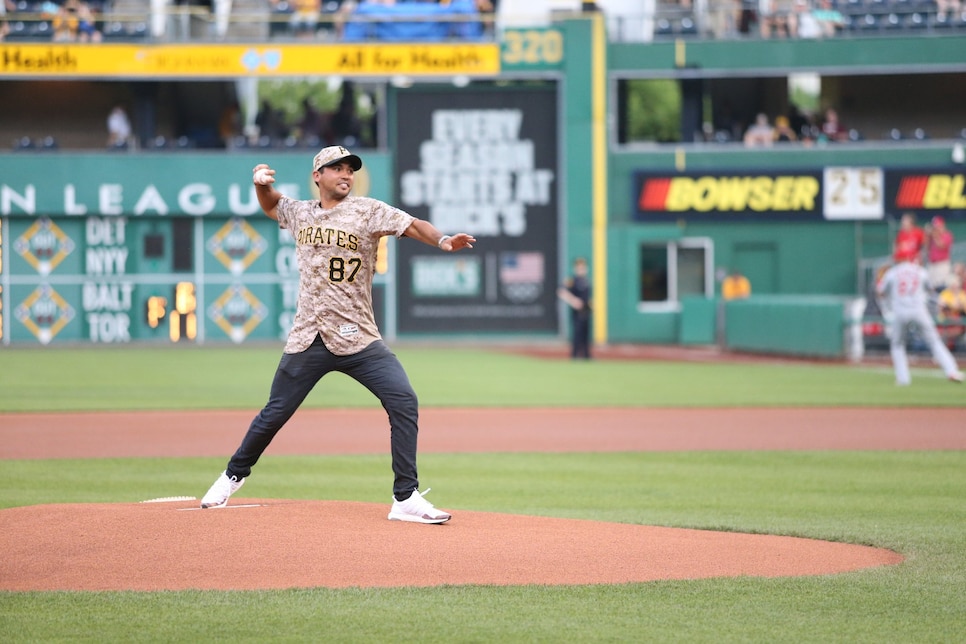 On Saturday, world no. 1 Jason Day threw out the first pitch before the Pirates-Cardinals game at PNC Park. In town for the U.S. Open the following week, Day had the chance to throw the pitch to a good friend, Pirates pitcher Jon Niese. Even then, he admitted to some nerves.
"I'd much rather hit any golf shot rather than throw a pitch," Day told the Pittsburgh Post-Gazette. "Give me any sort of pressure on a certain shot out on the golf course."
Nevertheless, Day overcame the pressure and proved he can excel at more than just golf. He may have thrown the ball a bit above the strike zone, but was able to get it to Niese on a straight line, and with plenty of velocity.
Now, it's back to Oakmont Country Club for some more practice rounds in preparation for the first round of the U.S. Open on Thursday, where Day will attempt to win his second major championship.
VIDEO: The Best Players At Everything