Instruction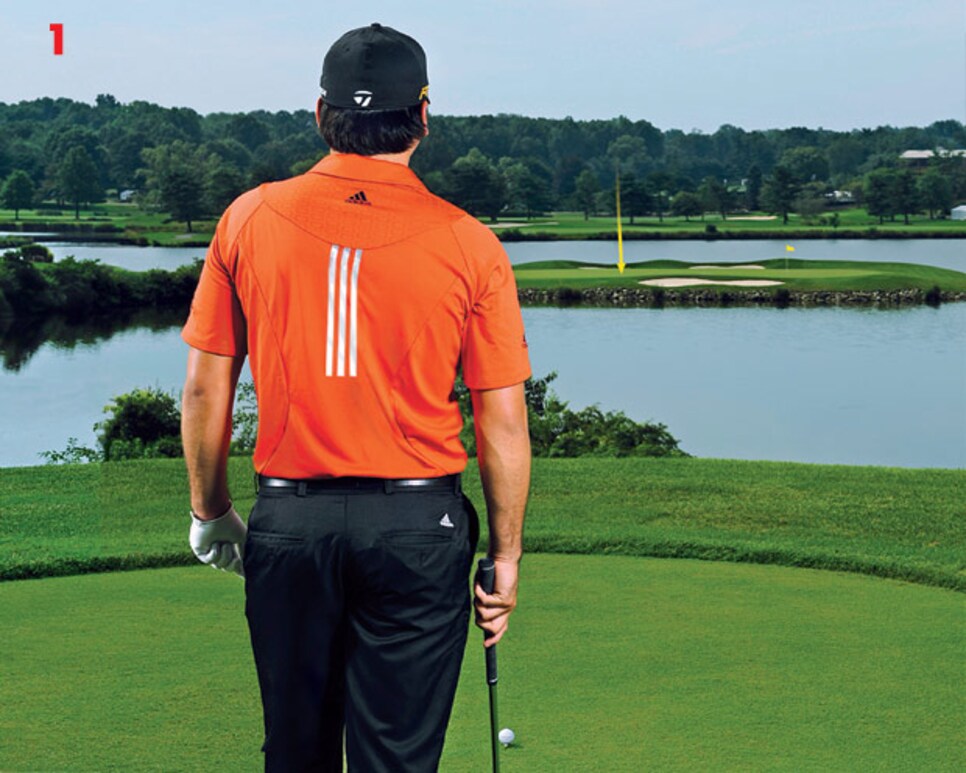 In 2011 on the PGA Tour, I ranked No. 1 in par-3 performance. I finished the year 21 under on those holes and made birdie nearly 20 percent of the time. How did I do it? In 2008, my par-3 stats were bad so my coach, Colin Swatton, and I came up with a simple strategy that many golfers find difficult to execute: Play to the middle of the green, no matter the flag's location. It's better to have a long putt than a chip, right? That was the foundation for an effective method of playing par 3s.
1.) Forget the flag. I'm looking at the middle of the green. It's safer.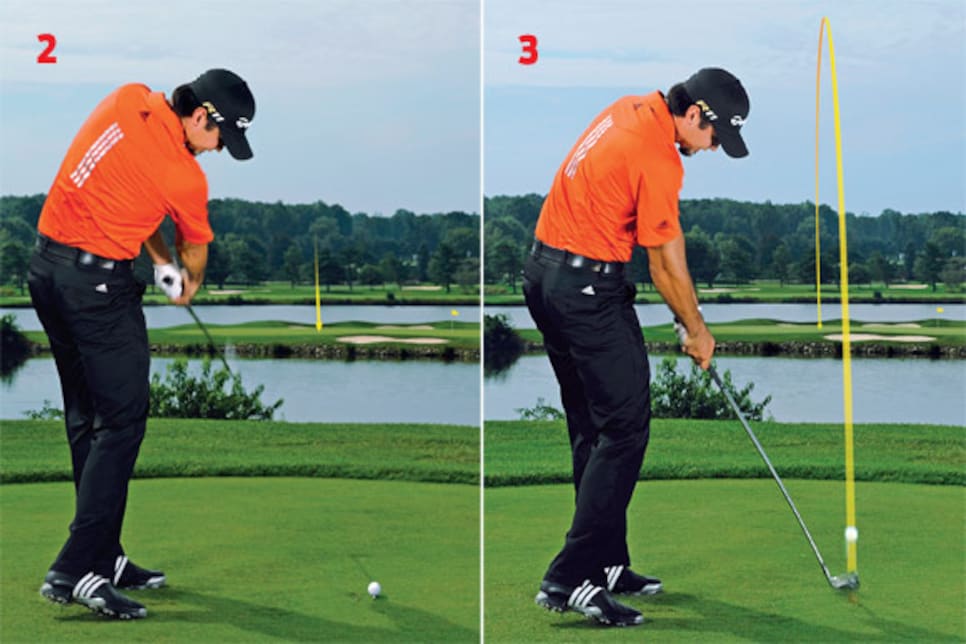 2.) I get confidence from rehearsing the real swing I want to make.
3.) I commit to my practice swing, and also my target. Then it's time to hit.
Now when I step onto a par-3 tee, my caddie and I make sure we have the right yardage to where I want the ball to land (1). We factor in elevation changes, wind direction, even temperature (balls fly farther in the heat). Once we've determined the adjusted yardage, I select the shot I need to hit and get a feel for it by making a series of practice swings, paying attention to how my arms and body are moving together. I simulate exactly what I want to feel when I hit the shot (2). For example, if I'm trying to drive it in low and let it run on the green, I make my practice swings with a little more weight on my leading leg, maybe move the ball back in my stance and make a slightly more abbreviated follow-through.
Once I have the correct feel with my body and arms, I take a long look from the ball through the target, to feel and see the intended shot. When I've got it, I step in, address the ball and stay committed to re-creating that shot (3).
Jason Day, the 2010 HP Byron Nelson champion, was runner-up at the 2011 Masters and U.S. Open.