The Loop
Jason Day made 387' 3'' of putts at the Barclays. Here's that number in context
To say Jason Day is good with the putter is like casually mentioning Bora Bora is a nice vacation spot.
The 27-year-old was lights-out on the treacherous greens at Plainfield Country Club, rolling in more than 148 feet and seven inches of made putts on Sunday alone in his victory at the Barclays. To put that figure in perspective, Camilo Villegas leads the PGA Tour in distance of putts made per round at a 82' 1'' mark. For the mathematically challenged, that means Day was rolling in his TaylorMade 87 golf ball at a rate nearly double that of the tour's best player for the year.
So yeah, Day was feeling it.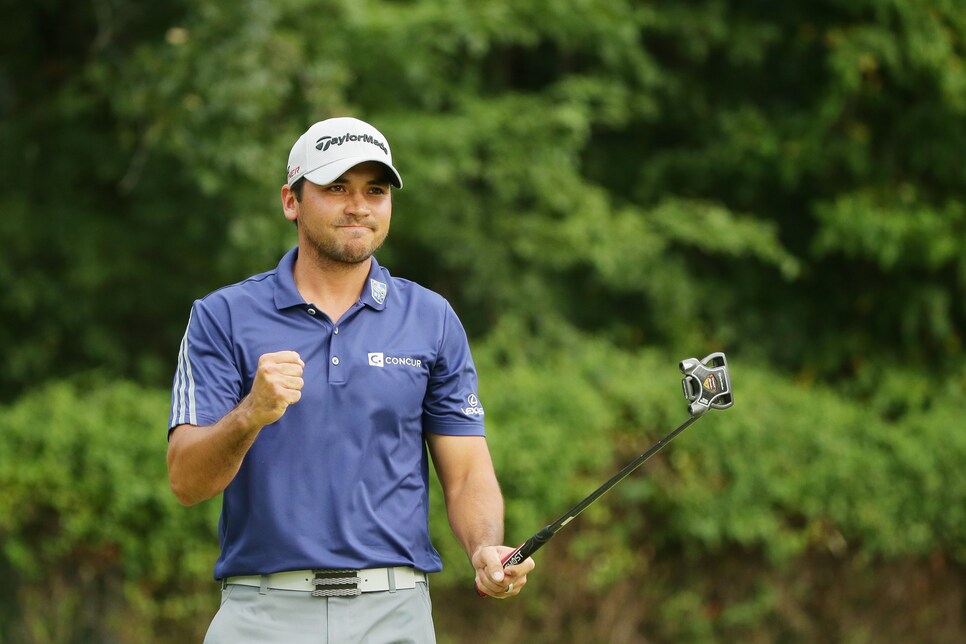 For the week, Day converted 387' 3'' of made putts at the Edison, N.J., course. (By the way, there's no public cumulative number revealed by the tour for a per-week basis, meaning my boss was really interested in me calculating this figure or that he hates me. Probably both.) For context, here's Day's feat put into measured context:
In short: The cat does work with the flat stick.