The Loop
Jason Day just had one of the greatest press conferences of all-time at the TOUR Championship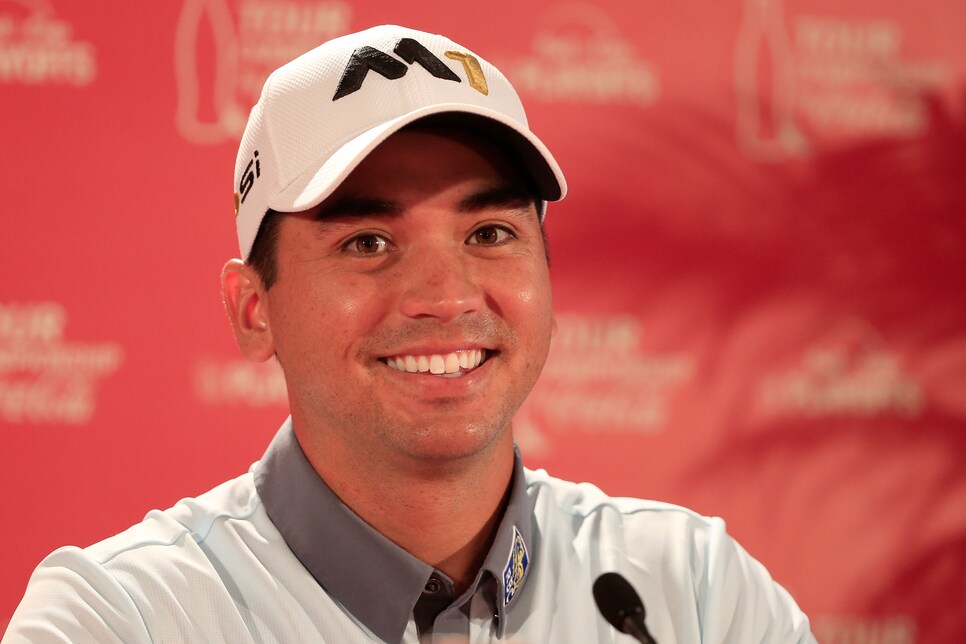 Jason Day has broken the swagger scale.
Golf and "swag" are rarely synonymous. Compared to other athletes, golfers are of a modest disposition.
Conversely, there's no one better at their profession than Day at the moment. The Aussie has won five times this season, including four of his last six tournaments. So if anyone would be expected to emit an aura of confidence, it would be Day.
Still, the 27-year-old, who exhibited a stride of pride into his press conference at the TOUR Championship at East Lake Golf Club on Wednesday, dropped a hammer of hubris when asked to sum up his recent hot streak:
"It's like Jordan Spieth and Rory McIlory had a baby – and I was it."
No, seriously. That's what he said. Look, there's video evidence!
Other gems from Day's time with the media:
On who he's going to vote Player of the Year: "Of course I'm going to vote for myself."
On what he'd do with the $10 million FedEx Cup prize: "I might buy a few more v-necks from Target."
On if that financial reward might affect his play: "Yes of course...It did in 2011 and I choked."
His plans after the Presidents Cup: "Get into the gym and get shredded."
To Day's credit, he did reiterate that Jordan Spieth has enjoyed the better year, and is more deserving of POY honors.
But it should be noted he said it with a sly grin. And who could blame him? It's good to be Jason Day.