The Loop
Jason Day joins Rory McIlroy, Jordan Spieth in evoking 'Tiger-esque' comparison
Stories of interest you might have missed…
The word "Tiger-esque" has resurfaced in the wake of Jason Day's Players Championship victory, his seventh win in his last 17 starts.
"It happened to Rory McIlroy when he won four majors by age 25. It happened to Jordan Spieth when he won two by 21. And for the past 10 months, it has been happening to Jason Day.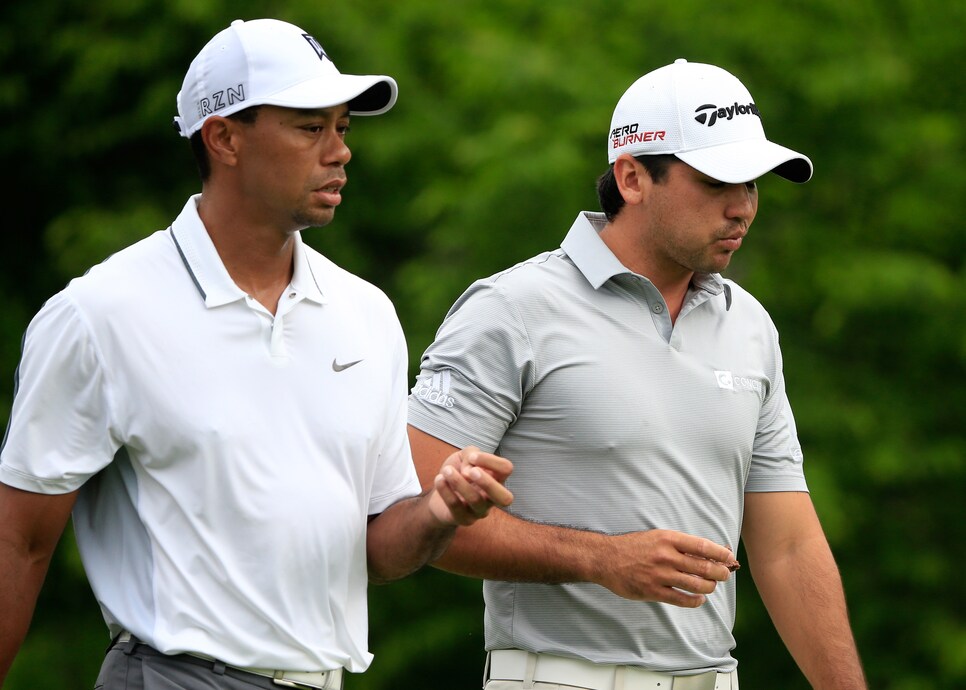 Spieth 'has galvanized interest' in Texas' golf hotbed
"He has galvanized interest in the golf hotbed of D-FW, giving fans in one of the country's best sports regions a pro franchise that is a cinch for the playoffs and has contended in six straight major championships," Nichols writes.
Spieth's impact might be best measured by social media. [He] has more Twitter followers than any of the Dallas area's other pro athletes, earning the top spot with 1.42 million compared with the Cowboys' Dez Bryant (1.14 million). Spieth (@JordanSpieth) also has more followers than the Mavericks (871,000), Rangers (730,000) and Stars (350,000)."
McIlroy's influence has resuscitated Irish Open
"It will be a lot like old times," Gilleece writes. "Indeed a quality field playing for a quality purse at a quality venue should make for quite a golfing occasion when the Dubai Duty Free Irish Open gets under way on the 7,350-yard Palmer Course at The K Club on Thursday.
"A key element is unquestionably Rory McIlroy's promotion of the event through his foundation. And the very notion of classifying it as 'a big week' in his schedule alongside the prestigious Players Championship this weekend speaks volumes for his commitment to his home showpiece."