News
Jason Day is having statistically the best putting season ever, and yet, Phil Mickelson(?!) isn't far behind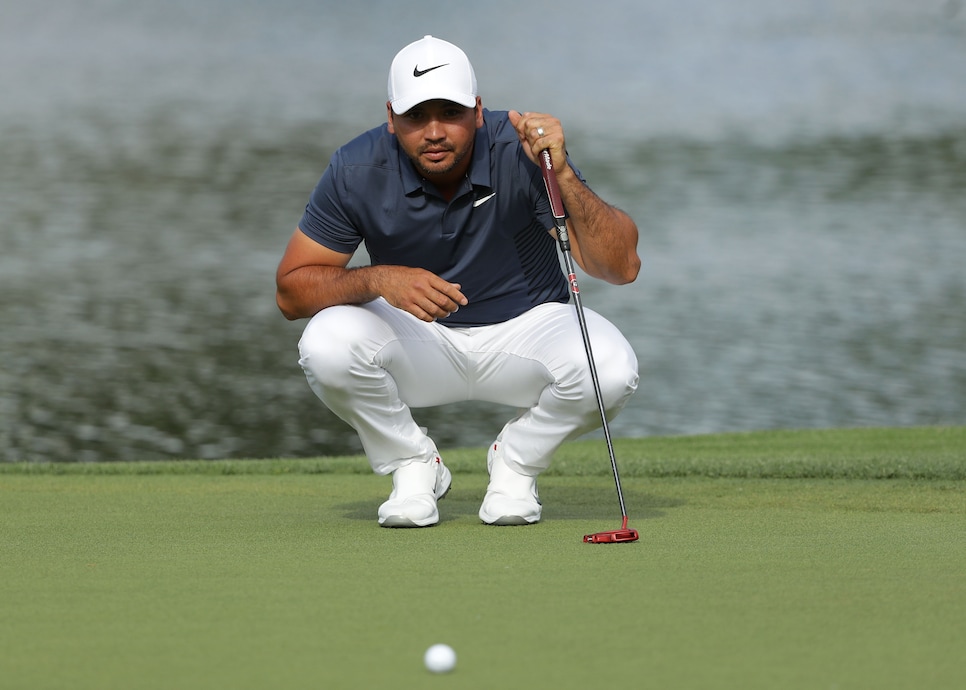 Jason Day didn't need to make that eight-footer for par on the final hole of the Wells Fargo Championship on Sunday, but that he did anyway was no surprise. From a distance that PGA Tour pros convert about 50 percent of the time, the Aussie's chances are decidedly higher. In fact, these days, Day has a better chance of sinking putts from anywhere than anyone. Ever.
OK, so before all you Bobby Locke fans bombard me with emails -- or probably, actual letters -- let me be clear that I'm referring to the Strokes Gained Era. Created by Columbia University professor Mark Broadie, the best putting metric has existed since 2004 and Day's most recent performance has him on pace to have the best strokes gained/putting average in those 15 years.
Day is currently gaining 1.594 strokes on the field during the 2017-2018 PGA Tour season. That's 1.594 strokes per round, meaning he's gaining more than six shots than the average putter during a four-round tournament. He had an even bigger advantage at Quail Hollow where he picked up more than eight shots of the field with a +2.061 SGP, helping offset his struggles off the tee on Sunday.
But Jason Day being a great putter isn't exactly shocking. In fact, Day already holds the best strokes gained/putting season on the books with the +1.130 (the only recorded SGP above +1.00 for an entire season) he put up in 2015-2016. What is a bit eye-opening, however, is who ranks right behind him: Phil Mickelson. Not always known as the most reliable putter -- especially from short range -- not only is Mickelson the tour's current No. 2 in the SGP stat, he's tracking to post the second-best average ever in the category at +1.177.
"There's a number of areas in my game that, if I look back 10, 15 years ago, I feel like I'm significantly better," Mickelson said on the Dan Patrick Show in March. "Certainly, I've gotten a ton better at putting."
Yes he has. And this is no fluke. While Day's red-hot start has come in only 13 measured rounds (Unfortunately, strokes gained/putting isn't kept at every event, including the Masters), Mickelson has kept his lofty mark through 30 rounds. Putting nearly twice as well as his previous best season (+.66 in 2013), it's no wonder Mickelson, 47, is enjoying a rejuvenation that already includes a victory at the WGC-Mexico Championship, his first win in nearly five years.
But back to Day, he looks like he's on his way to becoming just the third player to lead the tour in SGP for multiple seasons, joining Luke Donald (2009-2011) and Ben Crane (2005-2006). With considerably more firepower than those other two, it's no wonder that when Day is putting at his best, he's difficult to beat.
After a trying 2017, Day's two titles already in 2018 have him looking like the guy who ripped off seven wins in 17 starts (including a first major) from 2015 to 2016 to ascend to the top spot in the Official World Golf Ranking. Current World No. 1 Dustin Johnson has Justin Thomas nipping at his heels, but both might want to keep their eyes on the rearview mirror with this Aussie closing in fast.