The Loop
Jason Day hasn't seen Baltusrol, had a late-night emergency and isn't feeling well. Here's why he's still the PGA favorite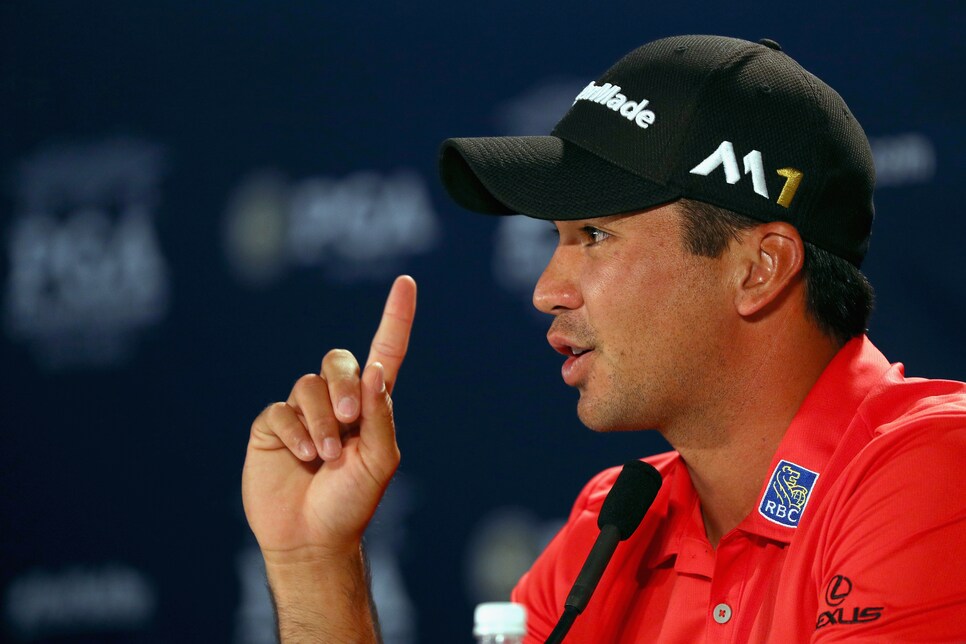 SPRINGFIELD, N.J. -- Jason Day returns to the PGA Championship as the reigning champ. Not that he feels like it.
"This is all kind of new to me," Day said on Wednesday at Baltusrol Golf Club. "I really don't look at it as a title defense. I really look at it as I need to come back in and try and execute a game plan that we come up with and try and win the tournament."
If that sounds a little off from a player that's won seven times since last July, don't blame the guy. A visibly exhausted Day admitted he had a late-night emergency on Tuesday stemming from an allergic reaction his wife suffered.
"We were [at the hospital] until 2 o'clock or something like that. So I'm kind of running on E right now," Day remarked.
If that wasn't enough, Day himself is feeling under the weather, claiming his son passed something to him.
As for his formal preparation, Day conceded, "Yeah, I haven't played a practice round. I haven't seen the course. I don't know what it looks like." Somewhat surprising, as it comes less than 25 hours until he's set to tee off on Thursday.
Given his Day 1 struggles in majors this year -- a back-nine 41 at Augusta, six-over 76 at Oakmont and a two-over 73 at Troon that left him 10 shots behind Phil Mickelson -- Day's Wednesday confessions point to another ominous start.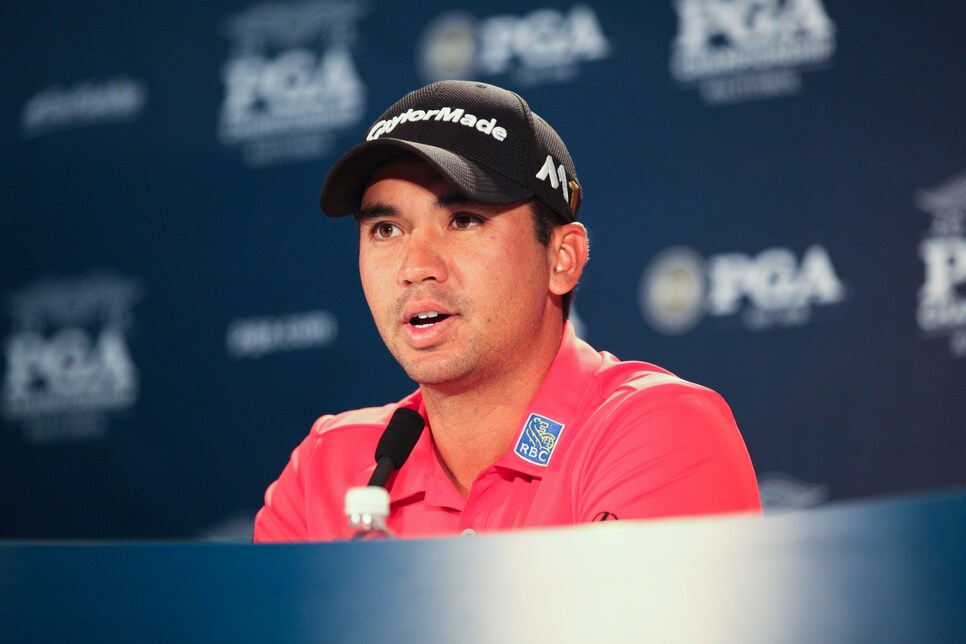 In theory, at least. But for the World No. 1, no matter the off-the-course distractions, these weeks provide an environment where the Aussie feels at home. He's finished in the top 10 in five of the past six majors. The PGA Championship especially emits a welcoming tone; of Day's 26 rounds in the 60s at golf's big four, 11 have come at this event.
"I won it last year. That was fantastic," Day said. "And I need to focus on what I need to do this year to win the Wanamaker Trophy again."
Day's game is fitted for any course, but Baltusrol seems particularly tailored to his abilities. The course's slick, devious greens call for short-game aptitude and a lights-out putting stroke. Yet these are prerequisites that Day can check off, as evidenced in his ranking first on the PGA Tour in strokes gained/putting and ninth in strokes gaine/around-the-green. His faculty off the tee -- sixth in Driving Distance, All Drives -- also lessens the burden with his irons and approach shots. Day's only weakness is a tendency to miss the fairway, a fault he seems confident in tackling this week.
"I've seen what they are doing with the rough out there. Obviously it's a gradual rough," Day said. "I just want to be able to feel comfortable on the golf course. Whether that's hitting a 2-iron on a driver hole or a driver on a 2-iron hole … the biggest thing is to really manage my ego in that way in a sense to sometimes pull back, or when I do feel comfortable be able to attack it, but know that there's consequence and know exactly where I need to miss it, and obviously from there, try to get it up around the green and get it in the hole with the least amount of strokes."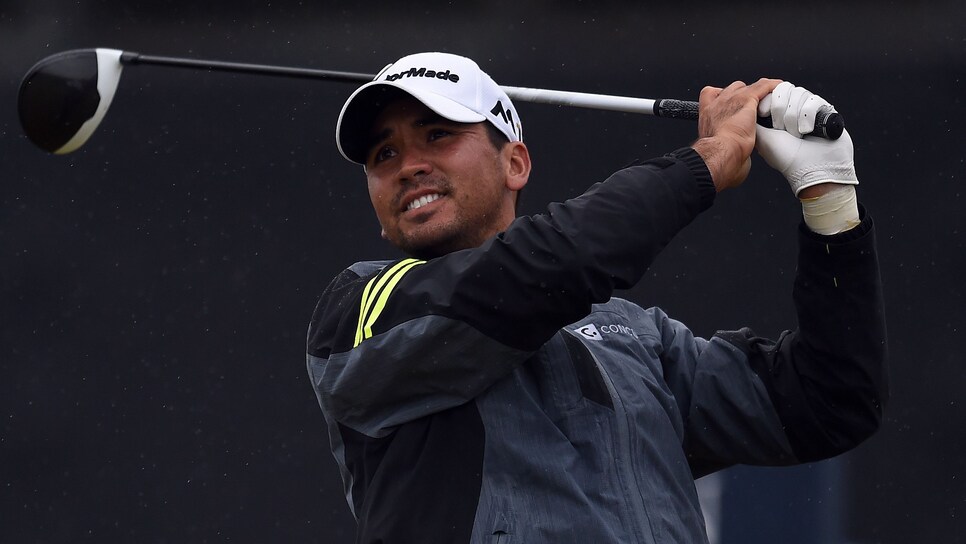 And while he hasn't put together four consecutive solid rounds at the majors in 2016, he hasn't been that far off from contention.
"I think if you try a little bit too hard sometimes, you can kind of shoot yourself in the foot. I think that's what I did in the first two majors," Day asserted. "I've got to really try and manage my patience out there."
A patience that's already been tested with an abbreviated practice schedule, sick spouse and a personal illness. Compared to that, keeping his composure at Baltusrol should be a breeze.