Putting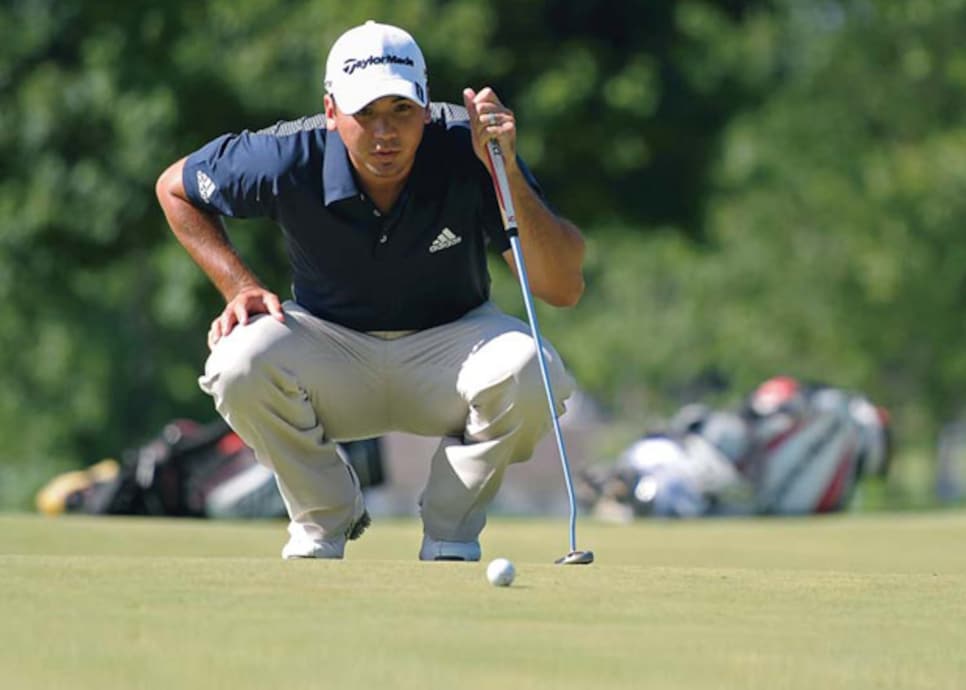 √ GET THE SPEED BEFORE YOU PLAY.
Even if you're playing a course a few days in a row, like we do on tour, the green speeds are rarely the same from day to day. I always stroke a few downhill putts on the practice green to get a sense of how delicate I need to be. It's all about getting a feel.
√ CHECK YOUR BALL POSITION.
You always want to reduce the amount of skid in your putts. It's really important when you're putting downhill, because it's hard to judge speed if your ball starts off with a hop or two. To help roll it better, I play the ball slightly forward of center in my stance. This helps me hit up on the ball a little.
The speed you hit the putt should be locked into your head. It's a feel thing. But the line is really important, especially on downhill putts, because for the most part you just have to get the ball rolling on that line, and gravity will do the rest. I pick a line a foot and a half in front of the ball, see the line in my mind, and then get the ball started like it's on a track.
When you're judging speed on a downhill putt, you want the ball trickling as it gets to the hole. If you miss, you don't want it to go any farther than a foot past the cup. Missing is never good, but look on the bright side: You've got an uphill putt coming back.
JASON DAY *of Australia, won the 2010 HP Byron Nelson Championship on the PGA Tour. He made 21 putts longer than 25 feet on tour last year. *