Trending: Jason Collins comes out... as a bad golfer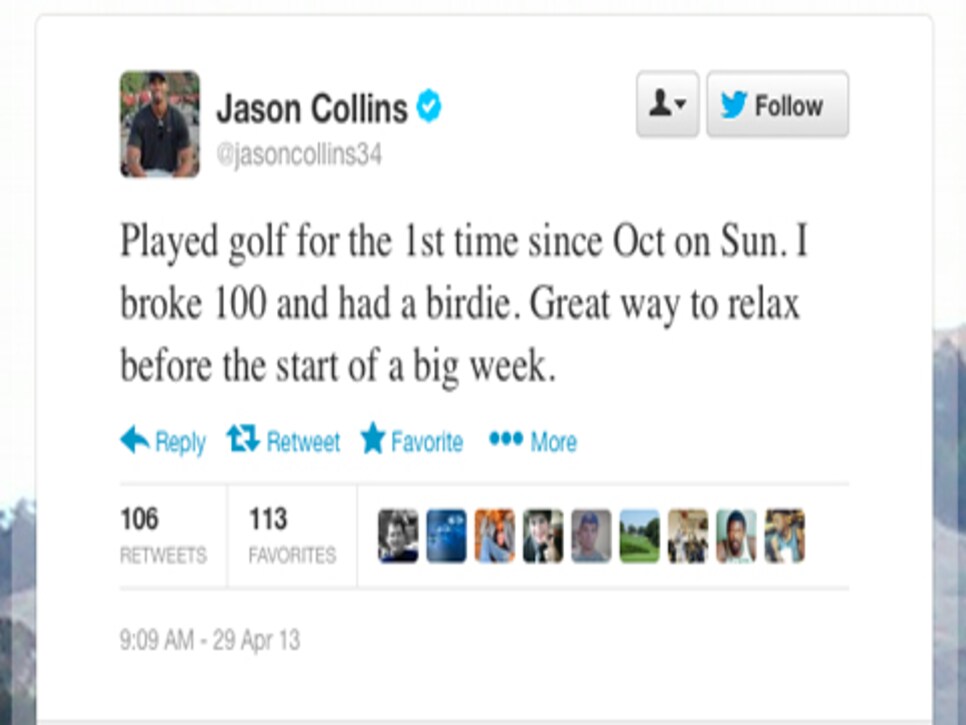 Jason Collins will forever have a permanent place in the annals of sports history thanks to his Sports Illustrated cover story where he came out as the first openly gay male athlete in one of America's "big four" sports. While the occasion has been marked with an outpouring of support, both in the physical and virtual worlds, it should be noted that his first remarks on this momentous day were not about his sexuality, but about his golf game -- on Twitter at least.
Yes, the SEO Gods were with us when his first tweet since the cover story hit newsstands was about how he broke 100 playing a round yesterday, even dropping a birdie. Jason should be commended for both his courage and his game, and if anyone should ask you what he was thinking on the day the news broke, you can now say at least one of his thoughts was about golf.