News
Japan's Takumi Kanaya wins Asia-Pacific Amateur by two, earns invites to Masters, Open Championship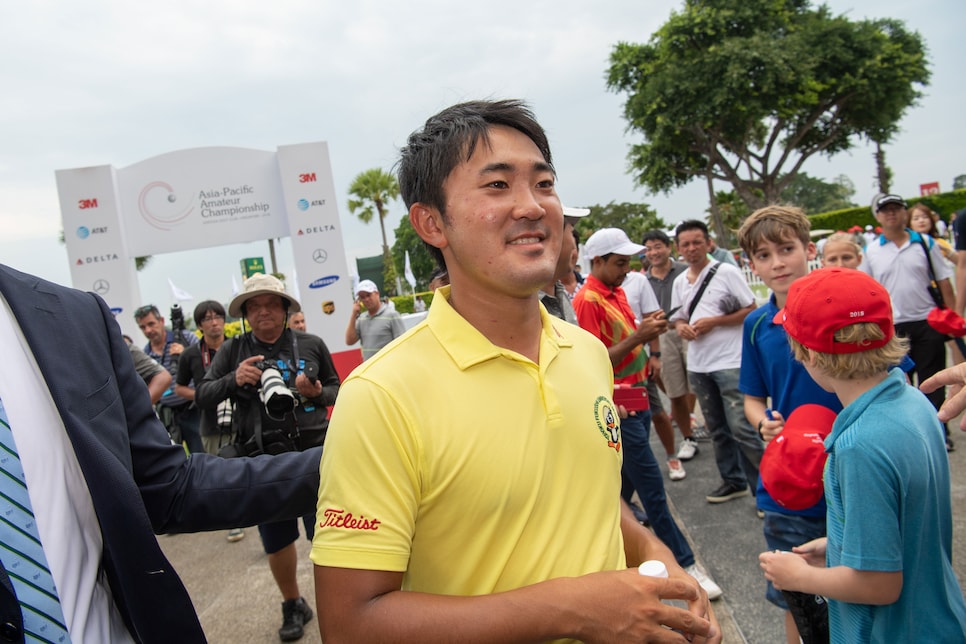 Takumi Kanaya made winning look routine as he captured the 10th Asia-Pacific Amateur Championship on Sunday. But then again, it seems to be becoming more and more so for the 20-year-old from Japan.
Twice this summer Kanaya claimed prestigious amateur titles in two different countries, and in September he finished second individually at the World Amateur Team Championship in Ireland while helping Japan finish T-15 overall.
The 22nd-ranked amateur in the world continued that solid play at Sentosa Golf Club in Singapore, posting four straight sub-par rounds, including a six-under 64 on Saturday and a closing five-under 65, to win by two strokes over India's Rayhan Thomas and Japan's Keita Nakajima. In the process, Kanaya earned an invitation into next year's Masters and Open Championship.
"This is simply like a dream," Kanaya said. "I have been dreaming of going to the Masters ever since I was a kid."
Kanaya is the second Japanese player to win the Asia-Pacific Amateur title, joining two-time winner Hideki Matsuyama, who called the new champion shortly afterward to offer his own congratulations.
When storms halted play mid-round on Sunday, Kanaya proved able to handle the elements on and off the course. When play resumed, he made three straight birdies on the 14th, 15th and 16th holes (finishing the day with seven total) to separate himself from what at the start of the round had been a crowded leader board that included defending champion of Yuxin Lin of China (who finished T-9 despite shooting a tournament-record 62 in the third round) and countryman Cheng Jin, another past winner who finished sixth.
The birdie run gave Kanaya a three-stroke edge with two holes to play, allowing him to finish bogey-par without getting too nervous about the final result.
"I played well throughout the day, but I think the key for me was how I kept my calm and composure during the round," Kanaya said.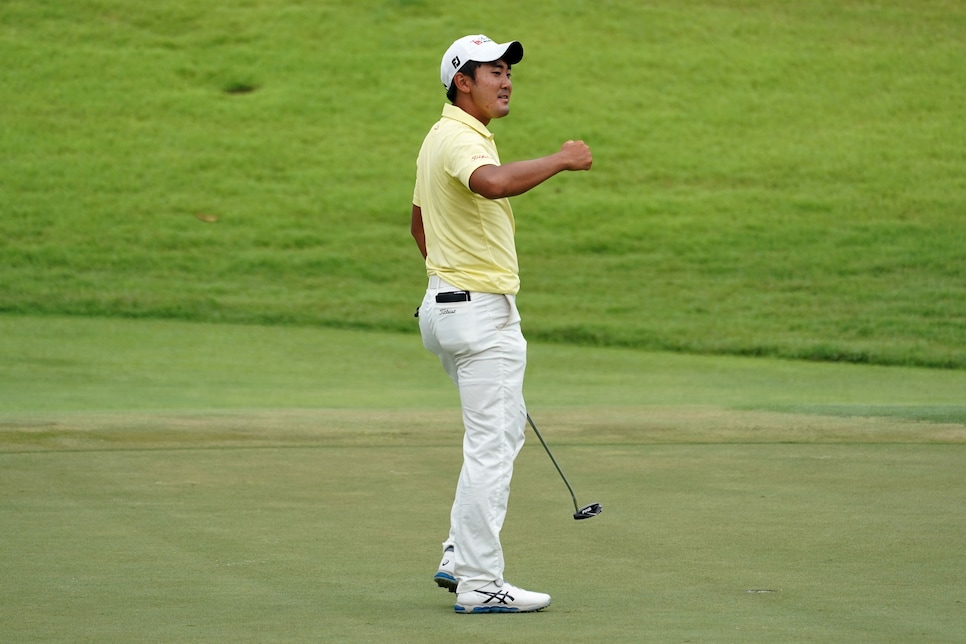 Thomas closed with a 66 and in the process posted the best-ever finish by an Indian golfer in the event. Despite making just one bogey over his final 45 holes, an opening-round 74 proved too much of a deficit to overcome.
Nakajima made three birdies on the front nine on Sunday, but couldn't sustain the momentum, playing the back-nine in even par after making a three-putt bogey on the 17th.
For their efforts, Thomas and Nakajima receive spots in the Open Qualifying Series next year in an attempt to play at Royal Portrush next July.
That Kanaya will be competing there and at Augusta National was still settling in. "I never expected to play the Masters and The Open so early in my career," he said, "so this is just huge."
Maybe winning is becoming more routine, but the spoils that come with are still taking some getting used to.