The Loop
Japan's Matsuyama only amateur to make cut
AUGUSTA, Ga.--Hideki Matsuyama came to Augusta National GC without expectations but with plenty of distractions. The 19-year-old Japanese amateur wasn't sure if he should be playing golf, much less competing in the Masters, when so many of his countrymen were suffering back home.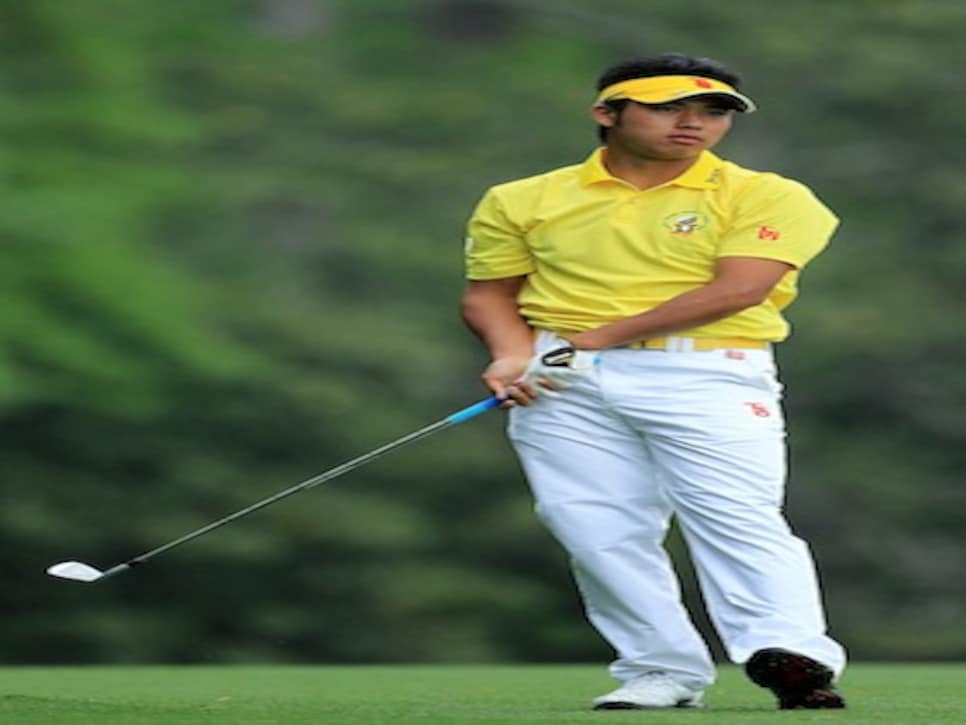 Following up a first-round 72 with a one-over 73 Friday, Matsuyama hoped he had helped friends at the college he attends in Sendai, one of the areas impacted most by the March 11 earthquake and tsunami, forget their troubles if only temporarily. His one-over 145 total allowed the first-year student at Tohoku Fukushi University to make the cut on the number at the Masters, the only amateur in the field to do so.
"I think that it's a very difficult course, but I'm so happy that I was able to focus on my playing each hole," Matsuyama said through a translator. "I'm very, very happy."
After the devastation of the natural disaster, Matsuyama, the Asian Amateur champion who finished third in the Japan Open last fall, considered skipping the tournament entirely. Instead, he decided to make the trip with the hope of being able to lift the spirits of those back in Japan.
While guaranteeing himself the low amateur medal, Matsuyama didn't do it without some angst. Bogeys on his last two holes to finish at one over after two rounds forced him to spend a restless afternoon watching to see if leader Rory McIlroy would cause the cutline to move lower and end his week early. Thankfully for Matsuyama it never did.
Unfortunately for the other amateurs in the field, it also did not get any higher. With a second-round 72, Michigan senior Lion Kim had the best score on Friday of the six amateur competitors, but after an opening 76 he could do no better than four over for the tournament. It was the same place that Stanford junior David Chung finished after a second-round 76. A Friday 77 from Oklahoma State junior Peter Uihlein, after a poor day with his irons, left the U.S. Amateur champion at five over, while British Amateur champion Jin Jeong's 77 left him with a six-over total. U.S. Mid-Amateur champion Nathan Smith struggled with a second-round 77, missing his third Masters cut with an eight-over 152.