The Loop
Japanese kayaker receives eight-year Olympic ban for lacing competitor's drink with steroids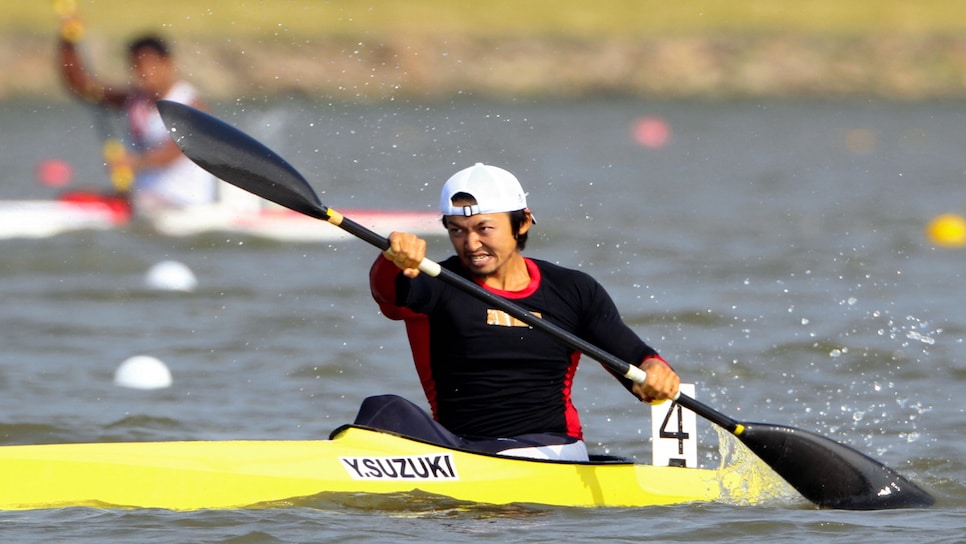 The Winter Olympics may be one month away, but it's a Summer Olympic sport that's grabbing all of the headlines on Tuesday. And by all of the headlines we mean the Olympic-related ones, more specifically, kayak-related.
That's because one of Japan's top kayak prospects has received an eight-year Olympic ban for spiking a competitor's drink with an anabolic steroid. According to the Japan Times, Yasuhiro Suzuki laced rival Seiji Komatsu's drink, causing him to fail a doping test. Who knew kayaking (welllll, actually, it's called Canoe Sprint) could be so ruthless:
The incident took place at the national canoe sprint championships last September in Komatsu, Ishikawa Prefecture, where the perpetrator, 32-year-old Yasuhiro Suzuki, and the victim, 25-year-old Seiji Komatsu, were both competing, according to the Japan Canoe Federation.
After Komatsu tested positive, Suzuki admitted to spiking his rival's drink with a muscle-building supplement containing the banned steroid methandienone.
When watching the Olympics, we often don't realize what it takes to get there. The training, the sacrifices, and, when it comes to Japanese Canoe Sprint, the sabotage. Suzuki will stop at nothing to get an edge:
In its investigation into the incident, the canoe federation found that Suzuki had made repeated attempts to sabotage other competitors, not only Komatsu, by such means as stealing equipment used in training and competition. It has recommended Suzuki's expulsion from the federation.
Recommend? If the Japanese Canoe Federation had any integrity they would kick this guy OUT. Sure, I've just found out of the Japanese Canoe Federation's existence, as well as kayaking's existence in the Olympics, and the fact that it's actually called "Canoe Sprint", but this mockery cannot continue.