The Loop
Japanese amateur plays with country on mind
AUGUSTA, Ga. -- Many of his thoughts are thousands of miles away, but somehow Hideki Matsuyama is finding a way to tend to business at the Masters.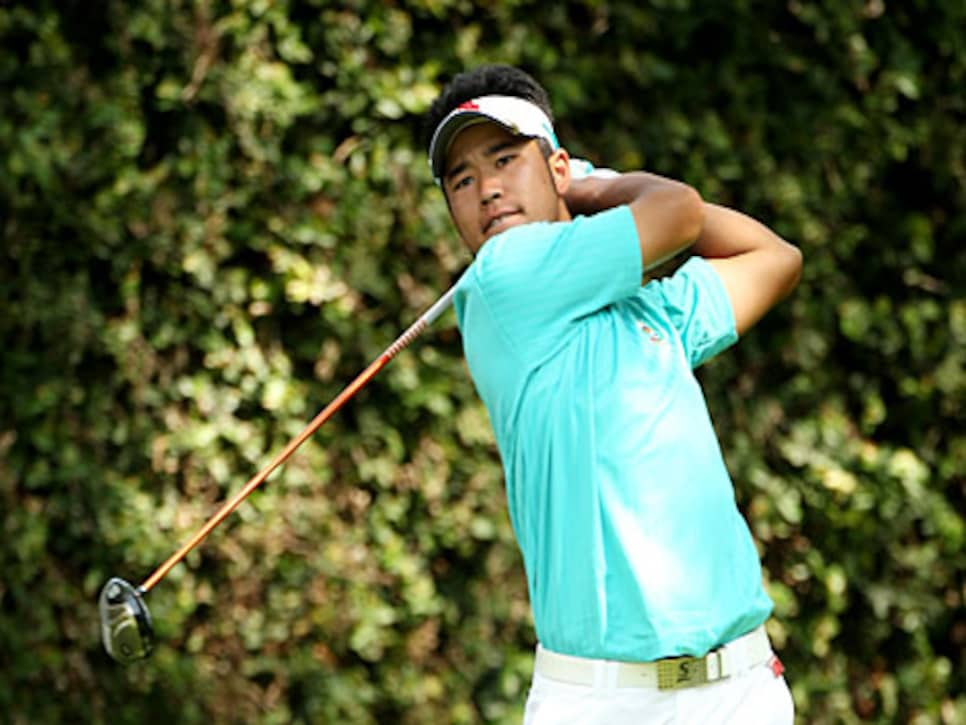 The 19-year-old from Japan, who earned a berth at Augusta National this week by virtue of his victory in the 2010 Asian Amateur, shot a four-under 68 Saturday to vault into the top 25 by mid-afternoon. The only amateur to make the cut, Matsuyama attends Tohoku Fukushi University in Sendai, Japan, which was hard hit by last month's earthquake.
"My family is far away, so they are OK," Matsuyama said. "But the school I am attending was devastated by the earthquake."
Matsuyama, whose caddie is a fellow Fukushi student, Taisho Okabe, plans to return to Sendai early next week, uncertain of exactly what he will find. He hopes that his performance at the Masters might lend some kind of boost for a country reeling from the disaster.
Already he has made history by being the first Japanese amateur to compete in the Masters. On Saturday he nearly aced the par-3 16th hole with a 7-iron. He didn't need his translator to describe how close the shot came to going in. Beaming, Matsuyama held his fingers only a few inches apart.
(Photos: Andrew Redington/Getty Images)