The Loop
Jamie Sadlowski aims for third World Long Drive Championship title
It is drive for show and drive for dough in the Re/Max World Long Drive Championship tonight at Paiute Resort in Las Vegas. Literally.
It airs on prime time (10 p.m. EST on the Golf Channel) and it is winner-take-all, $250,000.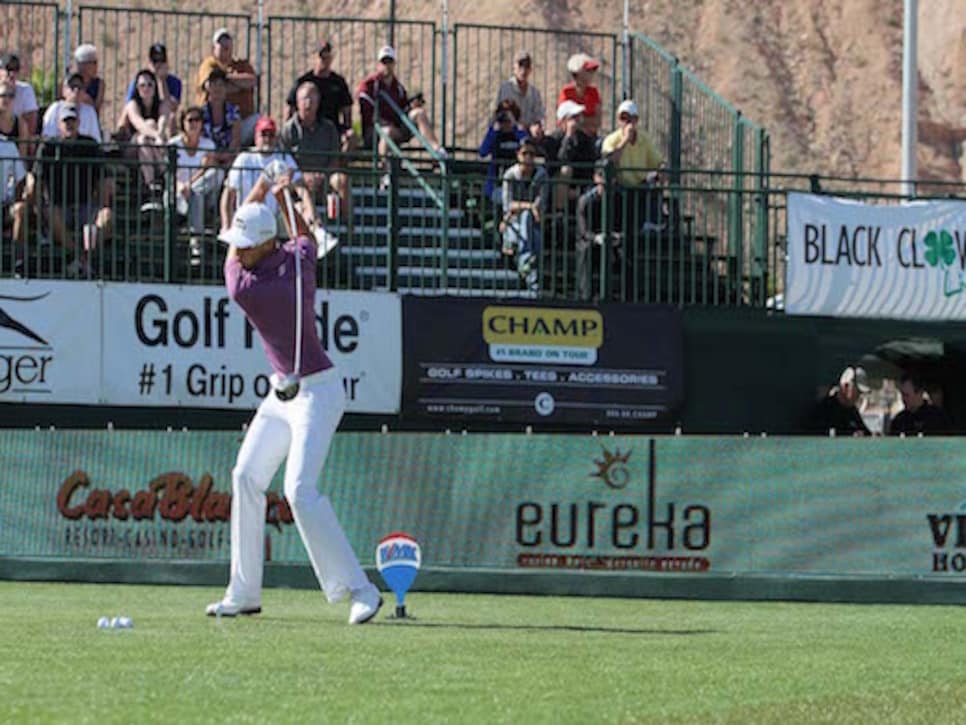 The marquee player in the eight-man field is 26-year-old Canadian Jamie Sadlowski (shown here), whose slight frame (5-11 and 165 pounds) belies the power he generates. A two-time winner of this event (in 2008 and 2009), Sadlowski generates clubhead speeds of 147 miles per hour and ball speeds of 218 miles per hour. In '08 he won with a 418-yard drive.
This is the eighth straight year that Sadlowski has reached the finals. He will face England's Joe Miller in the first round, a difficult draw. Miller, 29, who lost in the final to Tim Burke in 2013, won the event in 2010 with a drive of 414 yards and was undefeated in 12 events on the Long Drive European Tour in 2014.
In 2013 qualifying at Mesquite, Nev., Miller hit one shot 469 yards, while Sadlowski's best in the same event went 440 yards. Burke, who is not in the final, won in 2013 with a best of 427 yards.
Each player gets six shots per match, with the longer of the two advancing.