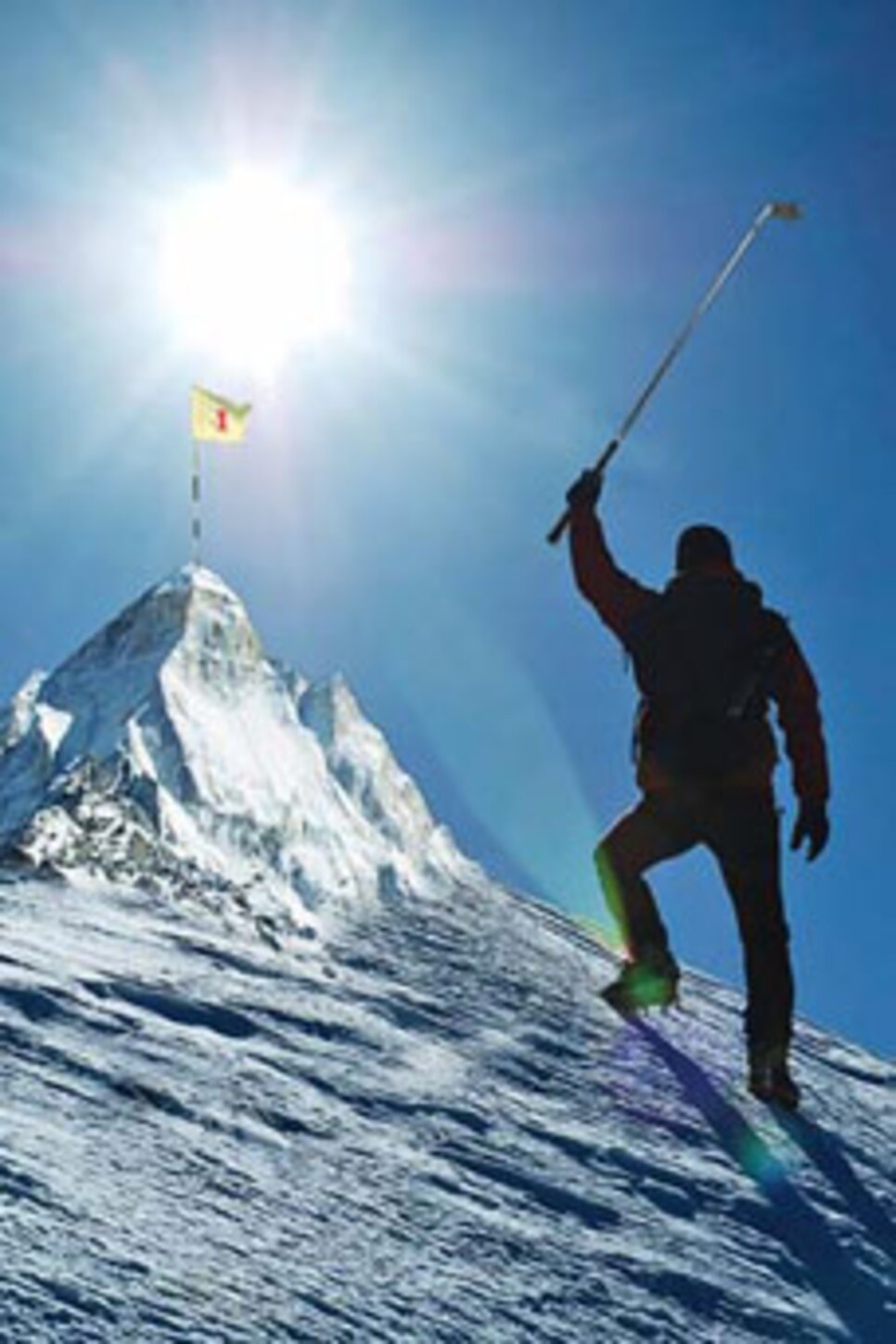 'When failure is the norm, resilience becomes second nature.'
Everyone was shocked when David Duval -- at the time ranked 882nd in the world and without a top-10 finish since 2002 -- was tied for the lead with two holes to go at the U.S. Open, eventually finishing second by two strokes.
Consider the following names: Steve Stricker, Lee Westwood, Scott Verplank, Henrik Stenson, Helen Alfredsson. All widely considered finished as players in the not-so-distant past. All thriving on their respective tours.
That's professional golf. The more I see, the less willing I am to write off any player who isn't eligible for Social Security. It's a long story in golf, and getting longer.
It has taken a while to reach this position. When I was growing up, golf at the highest level always seemed like it was doling out career-ending knockout punches. The sport's collective unconscious was disaster-oriented. It was as if being perceived as cruel, unfair and mentally torturous helped golf earn the athletic chops it was lacking on a physical level.
The litany of psychic wreckage was so great that players suffering a crushing loss were excused for rolling up in a fetal position and hoping the flashbacks would stop. Sam Snead was crippled in the U.S. Open after his closing 8 in the 1939 championship. Jackie Pung never recovered from the incorrect scorecard that cost her the 1957 U.S. Women's Open. The agonizing 72nd-hole short misses by Doug Sanders at St. Andrews and Ed Sneed at the Masters define them. Tony Jacklin didn't have any doubt about what losing the 1972 British Open -- by three-putting from close range after being stunned by Lee Trevino's chip-in -- did to him. "I had the heart ripped out of me," he said. "I was never the same." The specter of such fates used to hang more harrowingly over the game. When Nick Faldo wondered aloud what would have happened to him if he hadn't been able to salvage the 1992 British after blowing a four-shot lead -- "I'd have needed a very large plaster to patch that one up" -- it was with a visible shudder.
But as more golf gets watched and studied, here's what we've learned: Losing badly, losing your game, just plain losing -- that's golf. It's a given in any career, just as hitting bad shots is a given in every round. From the time they play in their first junior tournament, golfers are always coming up short, always being frustrated, and always forced to come back.
It's what players do. It's not just a desirable quality, it's a necessity. In the words of sport psychologist Gio Valiante, who works with several touring pros, "When failure is the norm, resilience becomes second nature."
In the last few years, golf's repository began to fill up with positive stories. Perhaps the mental momentum changed with Jack Nicklaus' victory at the 1986 Masters. At 46, he was supposed to be done, too old and too wounded by Tom Watson's chip-in at the 1982 U.S. Open. When Tom Kite blew the final-round lead at the 1989 Open at Oak Hill, it was considered his last shot at a major; he won the championship three years later. No career seemed deader than Johnny Miller's in 1994, but he pulled off a miracle at Pebble Beach. Then came Tiger Woods, and a whole new model.
"Champions have taught us how to take an experience and essentially write the story of its effect," says performance-psychology pioneer Dr. Jim Loehr. "If you see a failure as an opportunity to learn and get better, it will be. If you perceive it as a mortal blow, it will be. In that way, the power of the story is more important than the experience itself."
And there will be more experiences to positively absorb as increased lucre, improved fitness and advances in equipment continue to prolong careers. So no, I don't count out John Daly. Ernie Els? Plenty of time. Michelle Wie? Multiple competitive lifetimes ahead of her, if she wants. Even Greg Norman has shown his evolving mental approach keeps him viable in his 50s.
It's telling that the person least shocked by Duval's performance at Bethpage was Duval. Then again, considering all the failures he's had to process, how many know golf better?