The Loop
The Jacksonville Jaguars made history on Sunday, and we're not talkin' about the good kind, folks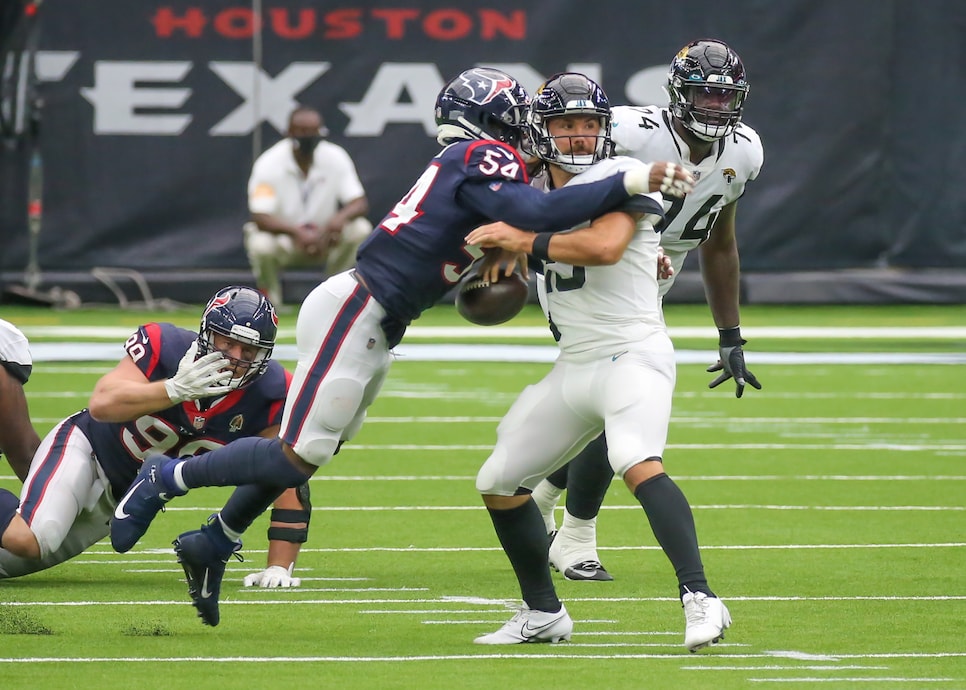 In Week 1, the Jacksonville Jaguars shocked the NFL world by beating the Indianpolis Colts, ending thousands of survivor pools before they even got started. Looking back, it was a wildly impressive win, as the Jags scored 27 on what has turned out to be the NFL's top defense. Tank for Trevor? More like Minshew Mania: Part 2
Aaaaaaaaaaaaand it's gone. In the month since, the Jaguars have gone 0-4, given up 30-plus points in each loss and have scored 14 or less on offense twice. Minshew has sadly regressed, which now has the Tank for Trevor train operating at breakneck speed.
Jacksonville's latest loss, a 30-14 defeat against the division-rival Houston Texans, was a historic one, and obviously not in a good way. The only type of history you are making after a four-game losing streak is the bad kind, and this is the REALLY bad kind:
Really bad? Try catastrophically bad. Any time you become 1 of 1 in an area like this, things have gone comically wrong. Three straight losses to winless teams. Brutal. If there is a silver lining, it's that one of the losses to the Miami Dolphins doesn't look nearly as bad after the Phins had their way with the Super Bowl runner-up San Francisco 49ers (at nearly full health, mind you) on Sunday afternoon. Also, the Texans should be much better without Bill O'Brien, and the Jags threw away points multiple times against them. As for the other loss to the Bengals, yeah, that one is pretty bad.
Luckily, this streak cannot possibly continue, as the Jags take on the one-win Detroit Lions at home next week.