The Man of Our Era: Jack Nicklaus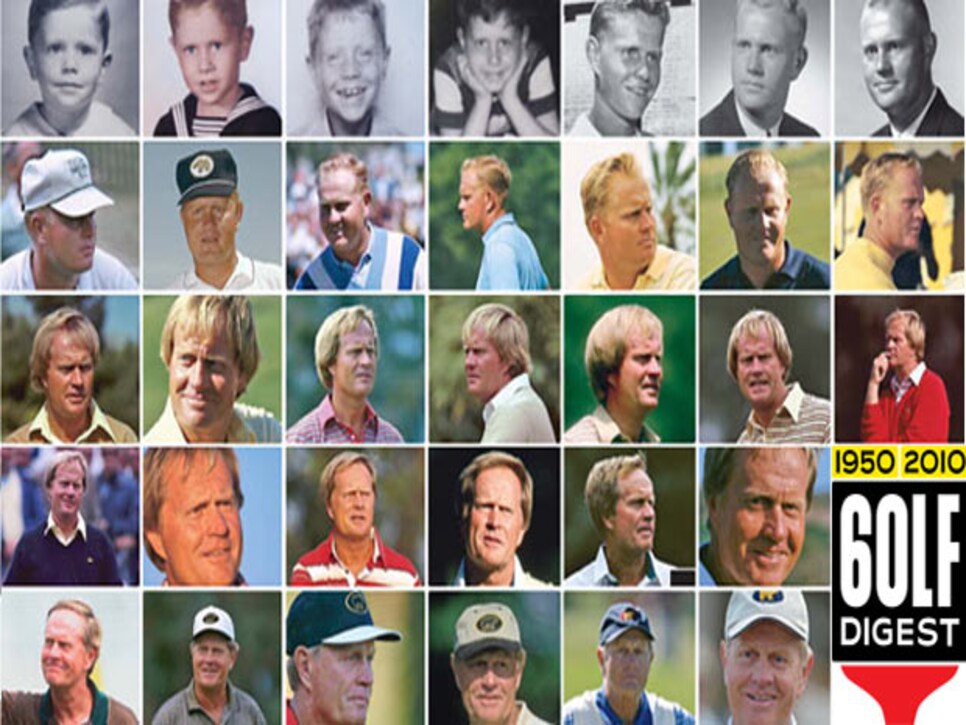 We like to say that Jack Nicklaus and Golf Digest started together. Jack began playing golf at age 10 in 1950, the same year the magazine was founded. Young Jack shot a 51 that year for the first nine holes he ever played, and he didn't stop there, accumulating 18 professional major championships. So it's only natural that we now turn to Playing Editor Nicklaus to grace our 60th-anniversary cover and to start a year of celebration.
It's a game of a lifetime, and as a big birthday approaches, life is always changing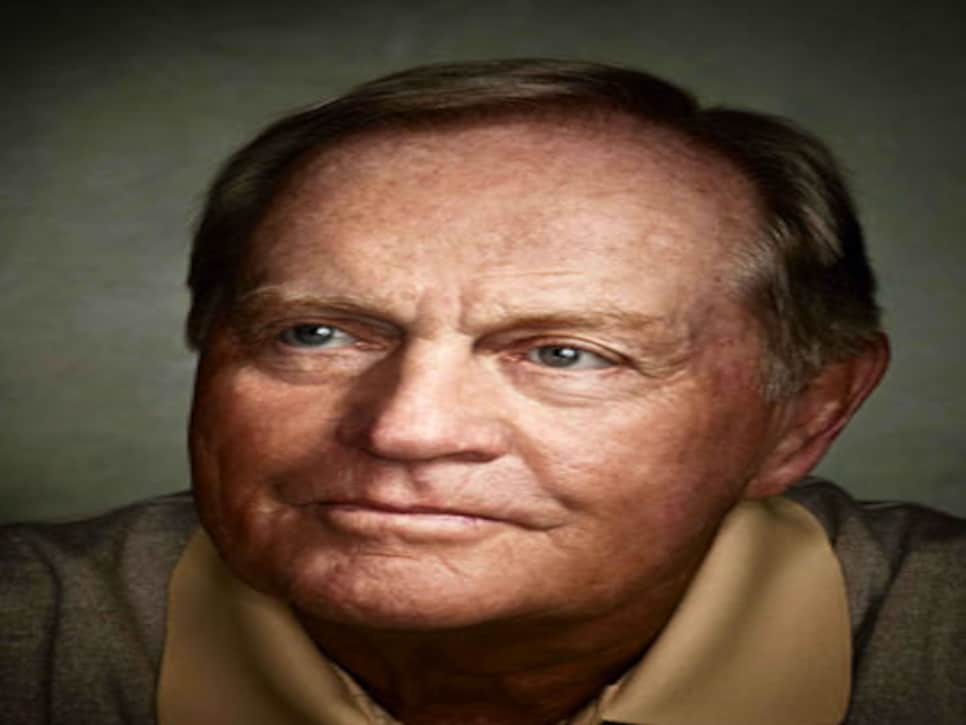 Of all the holes, not the 16th!
I've been fortunate over my career to make a little history on the 16th hole at Augusta National. But one day last spring, I stood on that tee box, and I caught myself doing a little scorecard-watching, not scoreboard-watching. Playing a casual round with some friends, I found myself four under par and on the cusp of shooting my age, 69, or better at a place that has meant so much to me. I didn't make history; I just made a bad swing and a splash. A double bogey ruined my score but not my day, as I shot 70. (I'd shot my age for the first time at 64 in Hawaii.)
As the year wore on and I played my usual one round or so a month, I found myself trying to take the game a little less seriously. Not that this has been easy. Almost 4½ years removed from my last competitive round and staring down my 70th birthday on Jan. 21, I still find it difficult getting over, well, being me. See, as much as I love the game, golf was my vehicle to competition. And I love to compete. That's why the poor shots still sting and bring out an "Oh, Jack!" and the good ones, especially those that come on the 18th hole with a close friend pressing me, bring on a smile and a wink.
I'm finding now, more than ever, that the game of a lifetime can give you the time of your life without ever striking a shot. I find myself having lunch and conversation with friends at The Bear's Club in Florida, with no tee time in sight. I've recently crossed paths with old friends such as Arnold Palmer, Gary Player, Lee Trevino, Tom Watson, Billy Casper and Jackie Burke.
I thoroughly enjoy working with kids, whether it's The First Tee or the lesson tee with my grandkids. And, of course, I'm constantly energized by designing courses around the world.
Still, I'll likely bring in some friends to play Augusta again in the spring. When that happens, you can bet I've got a little goal in mind when I step on the 16th tee. See, golf can still be my vehicle to competition, and it can always be a joy ride.
Photos: Golf Digest Resource Center (35), Nicklaus family archives (10), Focus on Sport/Getty Images (1983), Augusta National/Getty Images (1990), J.D. Cuban/Getty Images (1996)