The Loop
Jack Nicklaus to host fundraiser for Florida Gov. Rick Scott at Palm Beach home
The Tampa Bay Times is reporting that Jack Nicklaus has agreed to host a fundraiser for incumbent Florida Gov. Rick Scott at his home in Palm Beach. The money raised will go to Scott's campaign fund, Let's Get to Work, and the event has a suggested donation of $10,000 -- although guests can donate more if they want.
Nicklaus' support of Scott's reelection bid is just the latest in a long line of Republicans he has worked to get elected. According to Federal Election Commission documents, Nicklaus has donated nearly $9,000 to a series of conservative candidates and committees since 2006.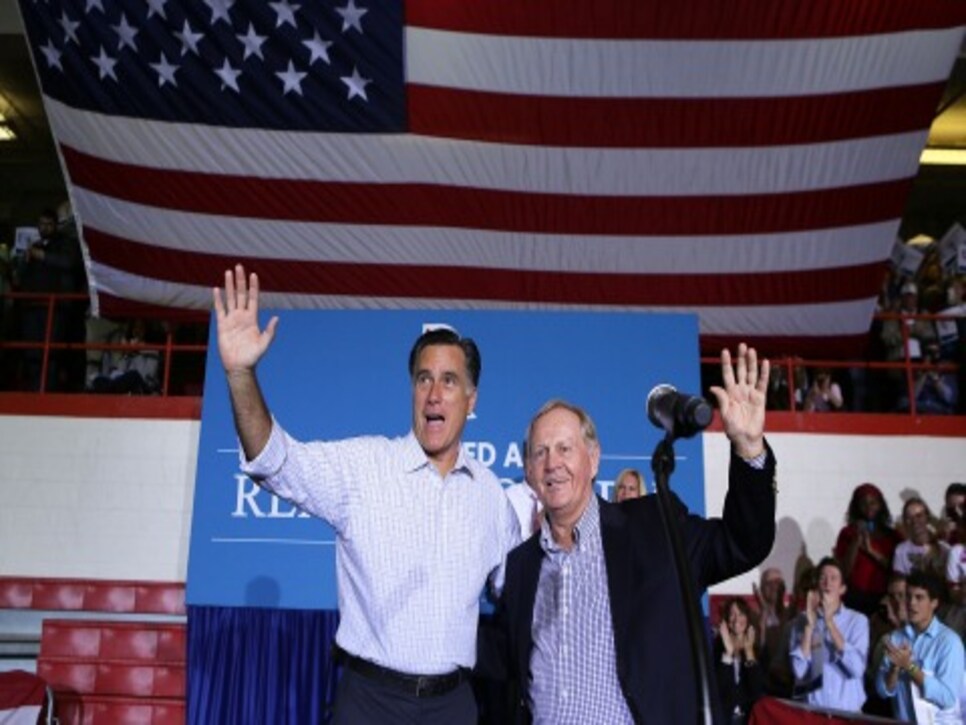 Not game-changing amounts in the world of multimillion dollar presidential campaigns, but actions that don't go unnoticed, especially in Florida, home to about 10 percent of the 290 Nicklaus-designed courses, as the the Times notes:
Nicklaus and Scott struck up a friendship after Scott was elected in 2011, and Scott was bullish on the idea of creating the Jack Nicklaus Golfing Trail, which would give the six-time Masters champion the exclusive right to build golf courses in five Florida state parks.
Environmental groups and regular folks weren't very hot on the idea, and they flooded state Rep. Patrick Rooney's office with criticism. He dropped the idea, and it hasn't been heard from since.