The Loop
Jack Nicklaus, Tiger Woods and...Rory McIlroy? No, says Rory
Stories of interest you might have missed…
Does Rory McIlroy warrant comparisons with Jack Nicklaus and Tiger Woods? No, McIlory says in this story by Brian Keogh of the Irish Golf Desk. "Flattering as it might be, he runs a mile from any Tiger-Jack comparisons," Keogh writes. "It's great to be mentioned with the likes of Tiger and Jack…I'm on my journey, I'll see where I get to. But right now I'm really happy with my 10th win. And I'm going to go after my 11th next week at TPC.'"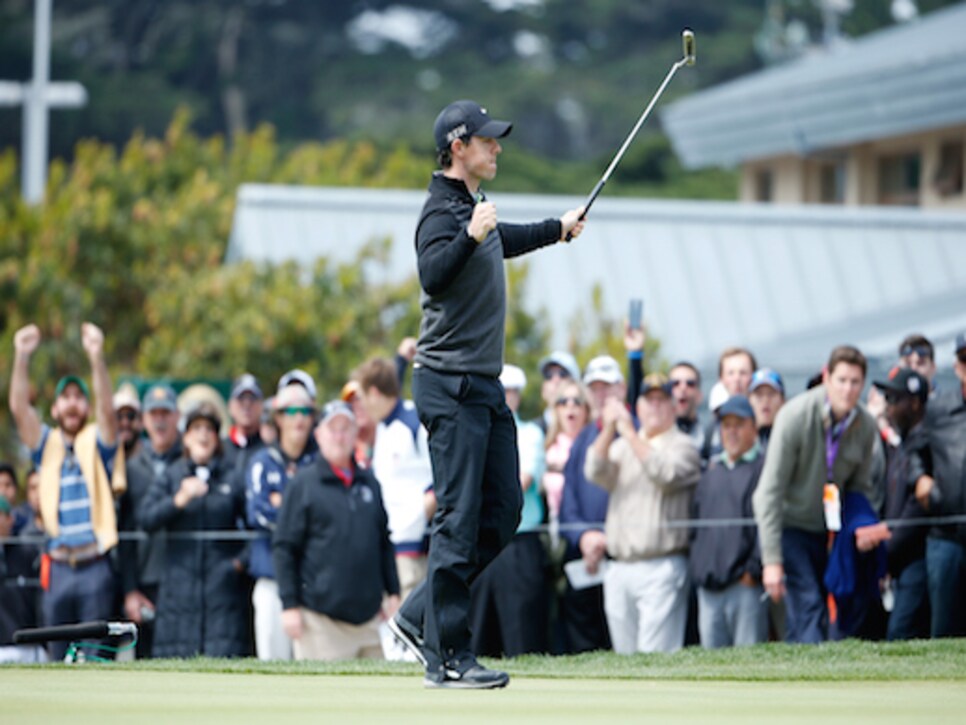 Paula Creamer recently made news by campaigning for Augusta National to host an LPGA tournament. Bill Fields at ESPNW addresses the unlikelihood of that happening. "The course would be in quality playing condition in the fall, though without its signature beauty," he wrote. "They prepare that course for one tournament," Casey Alexander, who analyzes the golf industry for Gilford Securities, said. "I don't think they have an appetite to do it twice. The azaleas are only going to bloom once a year. I don't think they ever want to entertain the idea of putting that course on TV looking anything other than what it looks like for the Masters."
The Keegan Bradley-Miguel Angel Jimenez brouhaha last week "stirred some memories in me," Golf Channel's Brandel Chamblee writes. "Golf has a short list of pugilistic moments but a few more come to mind, and in full disclosure I have to admit I very nearly was involved in one of them."
"The infatuation for Suzy Whaley began some 40 summers ago when she prompted a highbrow from the upper-crust crowd at the Cavalry Club in Manlius to call her mother with a request: Would she please drive to the posh compound and do something about her wayward daughter? The kid's mischief? She'd wandered from the pool over to the driving range and was hitting some balls with a few boys. And, good lord, she was doing so, this 9-year-old girl, in her swimsuit!" Bud Poliquin at syracuse.com profiles Whaley, who is on track to become the first president of the PGA of America.
Caddies at Chambers Bay, site of the U.S. Open next month, call the deep bunker in the middle of the fairway at the 18th hole "Chambers' basement." USGA executive director Mike Davis "wanted a hazard in the secondary target area of a wide fairway…a death-sentence pot bunker built," Todd Milles of the Tacoma News-Tribune writes. "I thought he meant 4-5 feet. Then we doubled it to 8 feet," course architect Robert Trent Jones Jr. said. "And he said, Go again.' We went to 12 feet."