The Loop
](http://www.golfdigest.com/contributors/brendan-mohler)__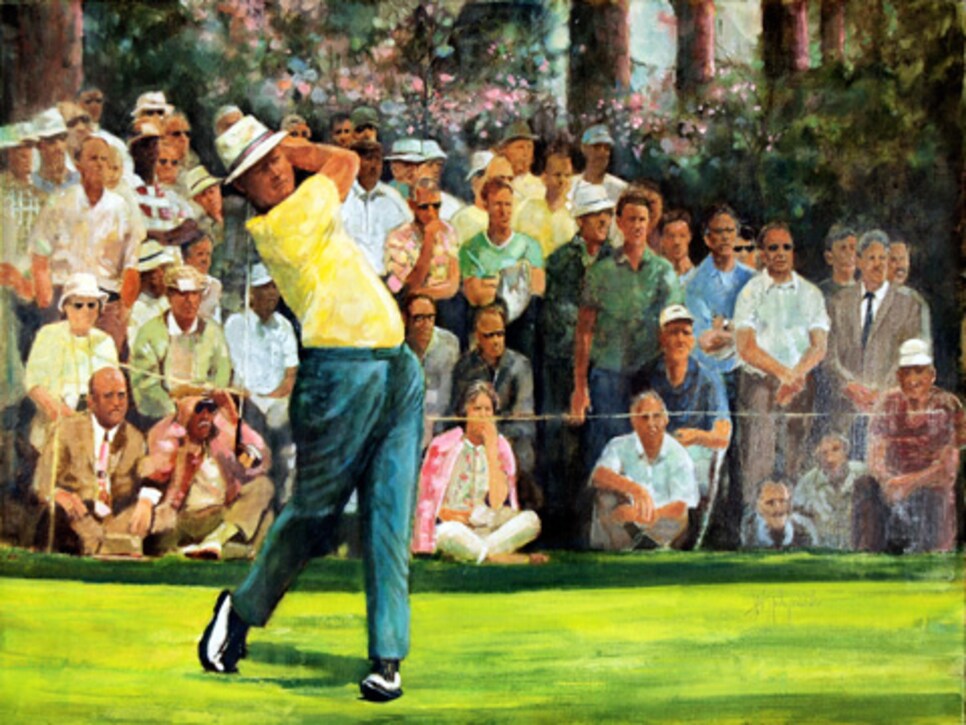 Masters Jack: Nicklaus winning at Augusta National in '65.
Perhaps the greatest feat in golf -- Jack Nicklaus' 18 majors -- is recognized through 18 original paintings from golf specialist Walt Spitzmiller. Spitzmiller spent eight years making the originals (which will be available for purchase at a later date). He also created a leather-bound portfolio of 18-by-24-inch versions of the paintings, with text from former Golf Digest Senior Editor Don Wade highlighting each tournament.
Only 100 copies of the collector's item portfolio -- signed by Spitzmiller and Nicklaus -- have been made, and each is numbered: Nos. 1-18 and 100 are priced at $7,500 and Nos. 19-99 are going for $5,000. To learn more about Jack's Majors Portfolio, visit jacksmajors.com.