Instruction
Some people might call this a Cape hole because, like a geographical cape, part of the land juts into the water. But I simply call it the seventh hole at Ferry Point, a design of mine recently completed at the base of the Whitestone Bridge in the Bronx, with views of the New York City skyline. There are many famous holes that require comparable strategy, and I'd bet you've played a design like this somewhere.
No. 7 at Ferry Point is a relatively short hole, only 337 yards from the back tees, so a long drive can get you pretty close to the green. But it's a great risk-reward par 4.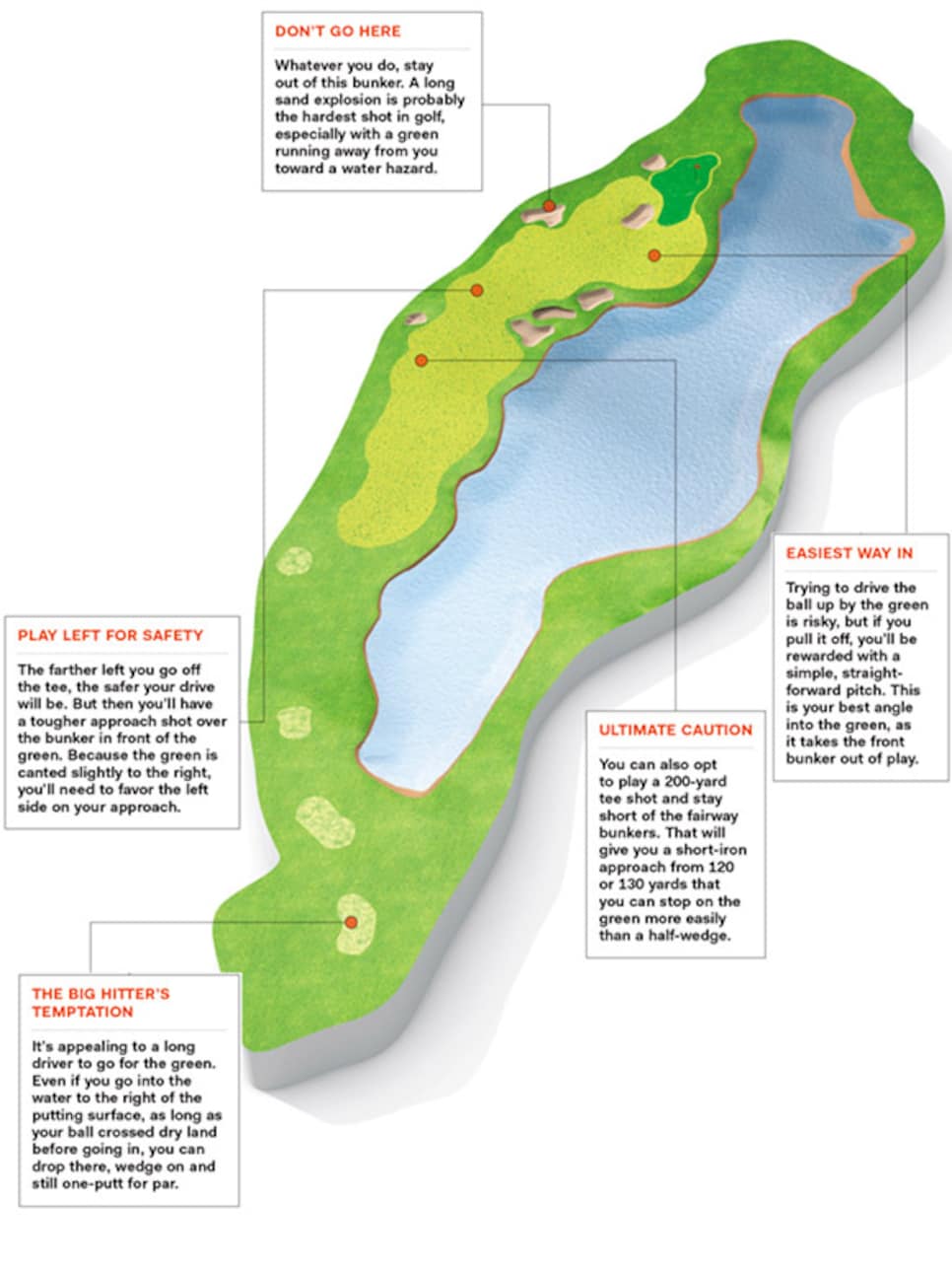 Water provides an intimidating look, but some Cape holes don't have any. The par-4 sixth at Pine Valley is a great example. That hole angles to the right, like the one illustrated here, but in place of the water is a large tract of unkempt sand and thick overgrowth. The penalty for a drive that doesn't carry this area can be worse than water because you might have to play your ball from the thick scrub or one of several deep bunkers that border it on the fairway side. That can lead to a big number.