Jack Nicklaus: Shots I Can't Explain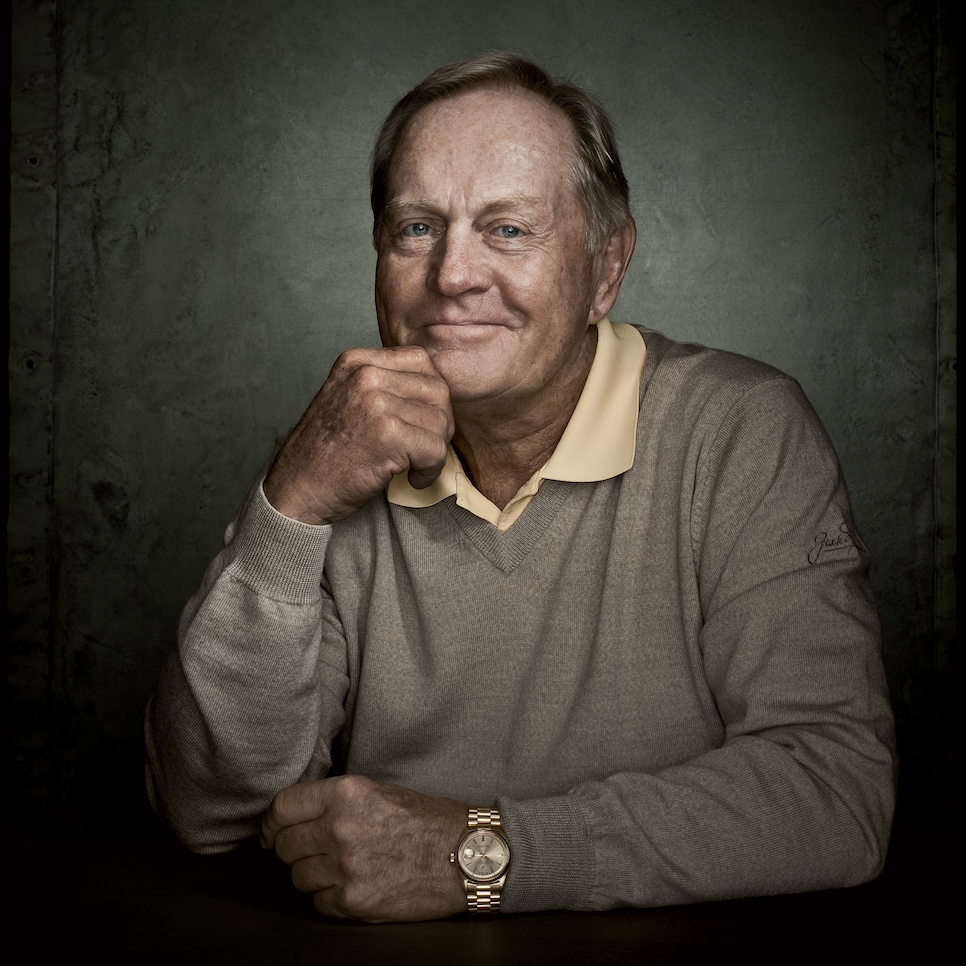 The threshold of what counts as a miracle is hard to establish. In my career, I consider Lee Trevino's chip-in at Muirfield in the 1972 Open Championship and Tom Watson's chip-in at Pebble Beach in the 1982 U.S. Open—both happening on the 17th hole and in the final round to beat me—as miracles at the time they happened.
In some people's minds, my win at age 22 over Arnold Palmer in the 1962 U.S. Open in, basically, Arnold's back yard of Oakmont was a miracle.
Perhaps the same could be said for the 1-iron I hit at 17 in the 1972 U.S. Open. It was 219 yards, and my ball hit the flagstick a foot above the ground and dropped to six inches­—almost went in the cup. Had it missed, I suppose it would have gone 12 to 15 feet past. The ball had to hit flush at that precise part of the flagstick for it to stop there. A miracle?
Then there are the miracles that appear to happen until reality steps in. One of my favorite stories happened in the 1970s at Cypress Point.
I was playing a practice round with friends Pandel Savic and Bob Hoag. We invited Howard Clark, a Ryder Cup player from England, to join us, especially after hearing that he had never played Cypress.
I remember that we went out right behind a group of Canadian pros, Richard Zokol and Jim Nelford. We got around the first 15 holes in gorgeous weather. Suddenly, this fog bank rolls in between the 15th and 16th tees. As the golf world knows, No. 16 at Cypress Point is one of the iconic par 3s of the world. Well, standing on the tee we could barely see our hands in front of our faces, but we all hit. We found three of our balls. And then we found Howard's—in the hole.
We spent the next 30 minutes or so celebrating Howard's ace. Then, we got to the 18th tee, and there was a little note on the tee box: "Great hole-in-one, Howard! The Crazy Canucks. Ha. Ha. Ha." But for a half an hour, we thought it was a miracle.
Then there are people you meet through golf, and situations you come across, that have the undertones of a miracle at work. In the summer of 2008, a father in Ohio reached out to our office with a request to meet his son. The father was Marty Bezbatchenko, and his son, David, was battling a rare disease, neurofibromatosis. The disease can attack numerous parts of the body, and can lead to tumors all over, including ones on the brain, spine and nerves.
David was a college student at Bowling Green—in fact, he was a member of the same fraternity I was in at Ohio State—when, in 2005, he developed a brain tumor. He waged an incredible battle, enduring chemotherapy, radiation and numerous surgeries. Well, I got a chance to meet David in July 2008 and spent considerable time with him and his family. You could tell he had a love for golf, family and life.
David lost his battle on that Valentine's Day, passing away at the age of 23. In his obit were some wonderful memories, but what I found most interesting is what he listed as perhaps his most cherished memory.
It happened the year after he was diagnosed. David and his father recorded holes-in-one on the same hole on back-to-back swings. Never mind that the ace helped David break 100 for the first time, carding a 98. Here is a young man battling a horrific disease, whose two biggest loves in life are his family and golf, and on one day, one hole and two swings, they intersect for something Francis Scheid, retired chairman of the Boston University math department, calculated for Golf Digest at odds of 17 million to one—or greater—to happen.
That, in many ways, is a miracle, and it could not have happened to a more deserving young man.