Short Game
Short par 4s, whether drivable or not, are some of my favorite holes. The 10th at Riviera, 12th at St. Andrews and 14th at my own Muirfield Village (illustrated below) come to mind. I always like to have a couple of short 4s on my courses. They create variety and make the golfer think. On the hole you see here, there are a number of options, so you need to think ahead—don't just grab the driver and go.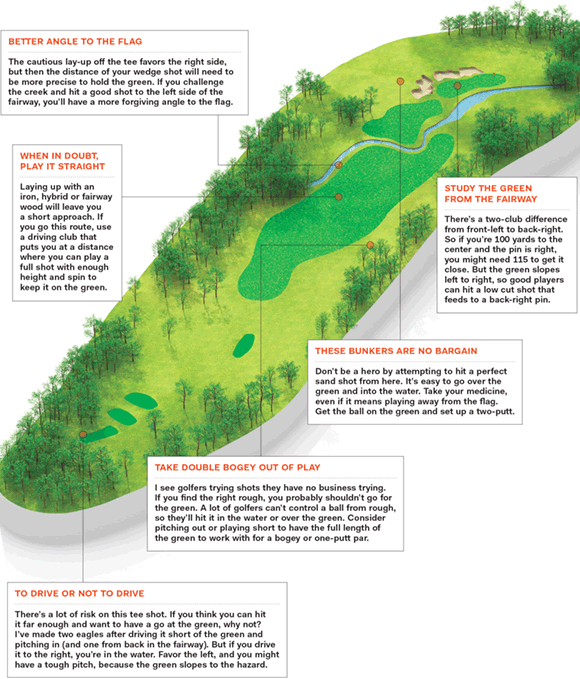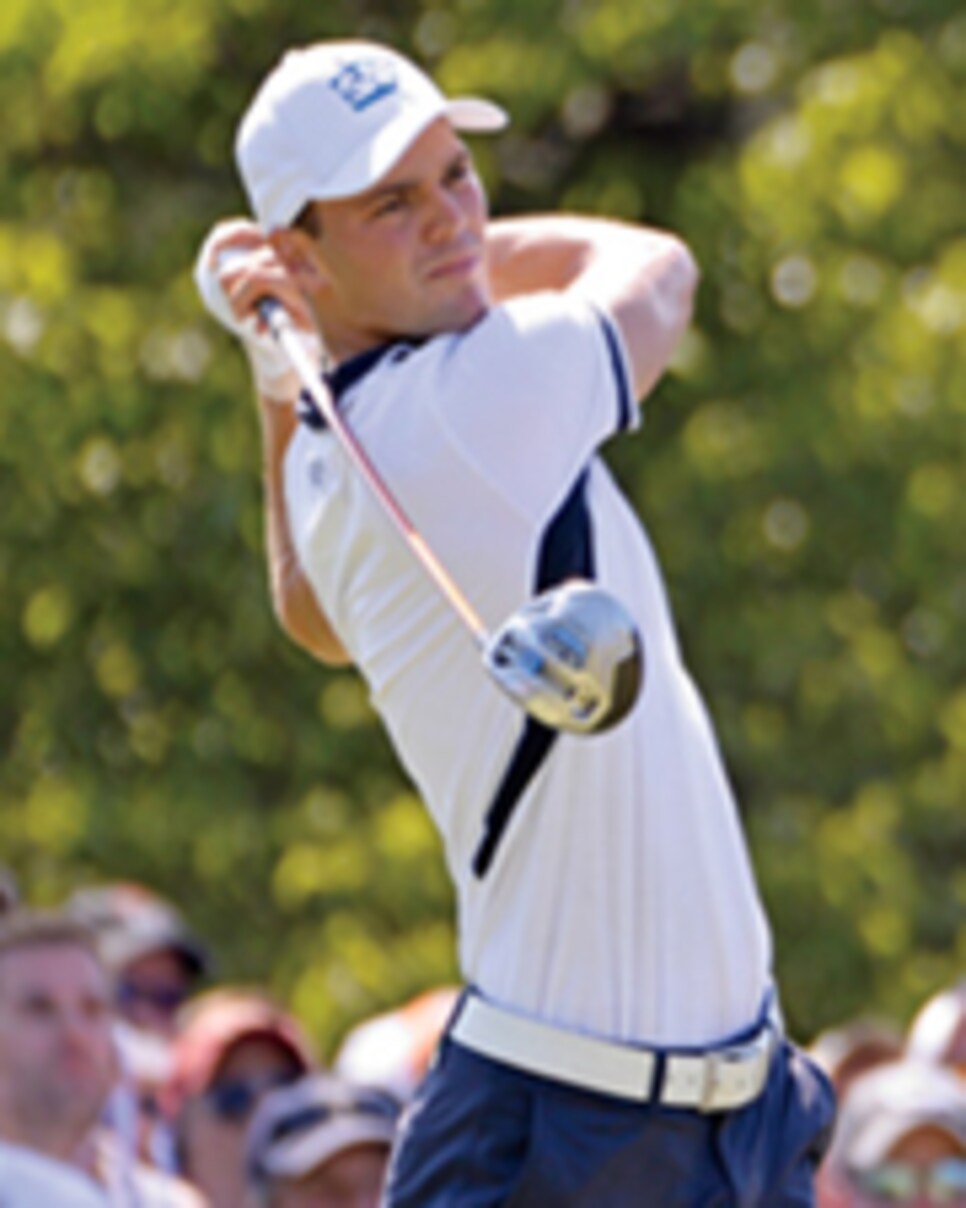 KAYMER'S DRIVE WAS A WINNER
At this year's U.S. Open at Pinehurst No. 2, after making two routine pars to start his final round, Martin Kaymer came to the 313-yard third hole, with a green flanked by treacherous bunkers. Feeling confident with his driver, he hit a brilliant shot, knocking it on the putting surface. His two-putt birdie sent a message to the rest of the field, and set him on course for an eight-stroke victory.