The Loop
Jack Nicklaus says Phil Mickelson got "stone-cold robbed," recalls his own near-miss at shooting 62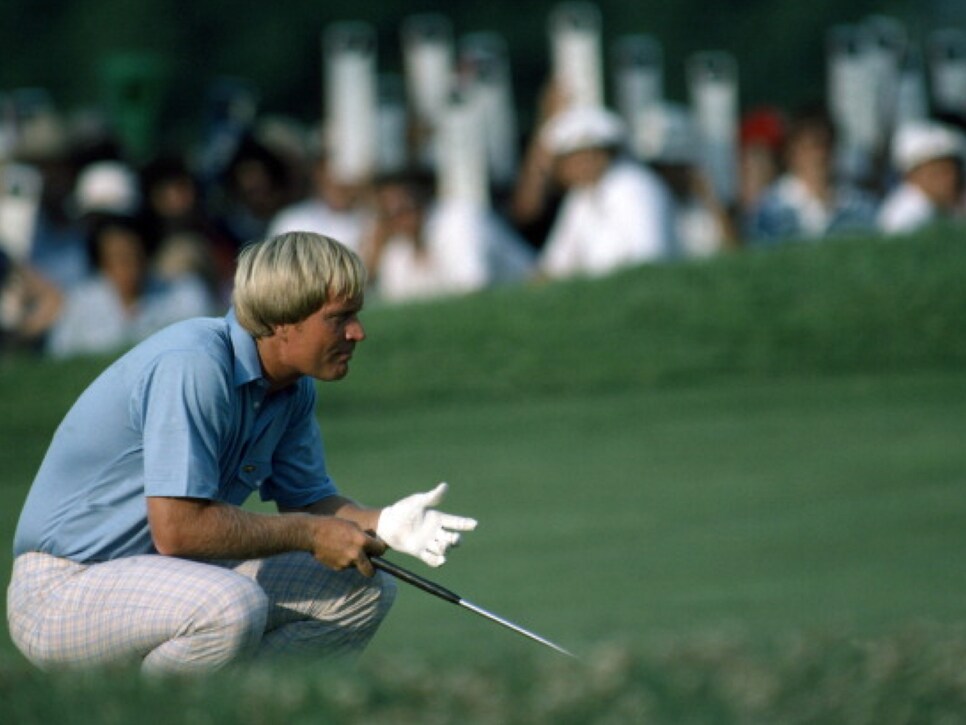 TROON, Scotland -- Following a first-round 63/62.5, Phil Mickelson was asked how long his lipout on the 18th hole would stay with him.
"Yeah, this one's going to stay with me for a while because of the historical element of the major championships," Mickelson replied. "There's a lot of guys that have shot 63, but nobody has shot that 62. That would have been really something special. I'm just not going to have opportunities like that to do that. So to have that putt lip out, that's going to sting for a while."
Yep, it will. Just ask Jack Nicklaus.
The Golden Bear was one of those guys who came oh-so-close to cracking the magic number in majors. At the 1980 U.S. Open at Baltusrol, Nicklaus also fired an opening 63. And 36 years later, he still seems more hung up on the fact it wasn't a 62. Nicklaus took to Twitter on Thursday to recall that bittersweet experience and express his sympathy for Phil.
Here's Jack's full statement:
I watched some of Phil's round today and every time I turned around, he holed a putt. To play Royal Troon with no bogeys is a great round of golf. Well done, Phil! I almost hate to remind myself of this, but I missed a putt of just a few feet at Baltusrol in 1980 to miss out on 62. In your case, Phil, you made a beautiful read and putt on that last hole, but got absolutely stone-cold robbed.
At least, for Jack, there's no debating how to view that tournament as a whole as Nicklaus went on to win the title. Mickelson joined Jack in the 63 club on Thursday, but by Sunday, he'd like to add his name to a more exclusive list and become just the seventh player to shoot that score at a major and win the same week.