The Loop
Jack Nicklaus says he plans to be at Donald Trump's inauguration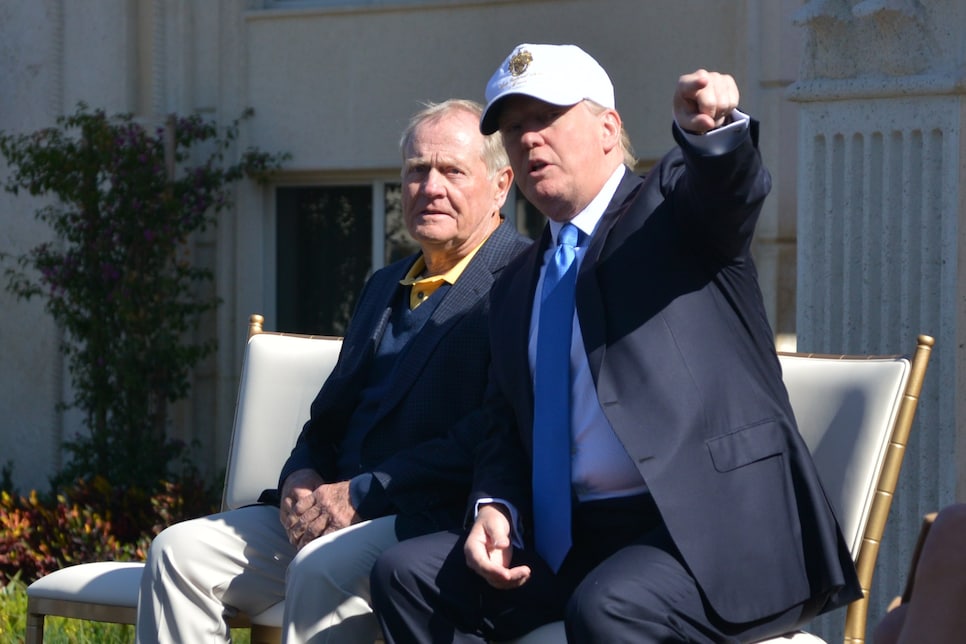 ORLANDO -- Jack Nicklaus said Friday that when Donald Trump is sworn in as the 45th President of the United States on January 20 that he plans to be there.
"I talked to him a couple days ago," Nicklaus said. "He said, 'Now you're going to bring along that son of yours.' He always talks about the speech that Jackie gave at the Congressional Gold Medal [ceremony]. He said it was the best speech he ever heard and to make sure Jackie brings his wife."
Nicklaus and Trump have been longtime friends, and the two have been involved in multiple golf course projects together. The Golden Bear publicly endorsed Trump during the campaign as well.
After Trump won the election, Nicklaus sent him a congratulatory text and the two talked for about 10 minutes.
Not all the discussion was about politics, however.
"I said, 'It's time to bring American together, make America great again as you wish, but on a more important note, we haven't re-done that 18th green at Trump Jupiter and that needs to get done,'" Nicklaus said. "He got a kick out of that. He said, 'You have a memory like an elephant.'
"I'm very happy for him and I think he'll do a great job."