News
Jack Nicklaus reveals his secret, experimental stem cell therapy in CNN interview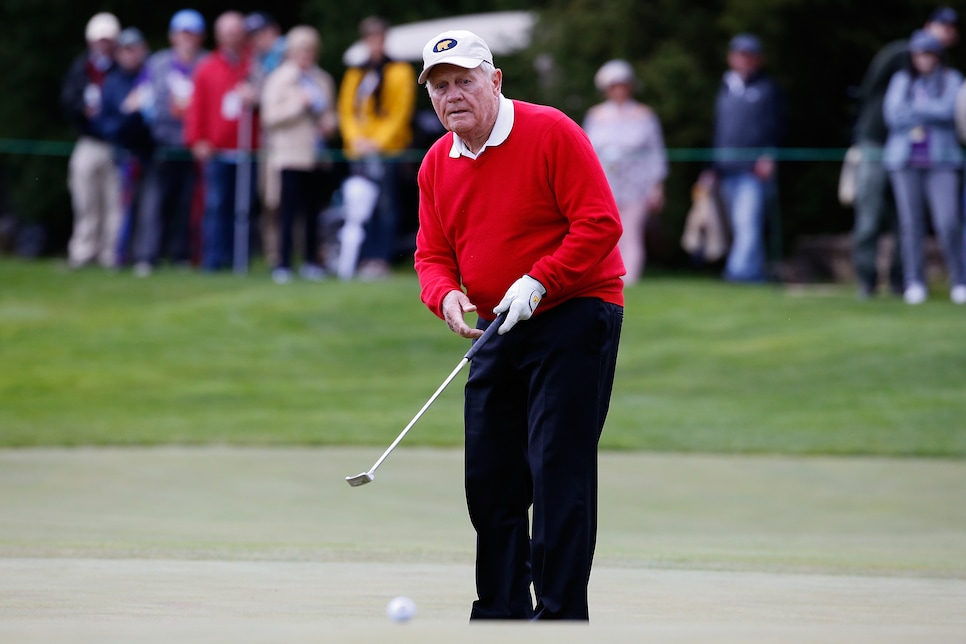 Jack Nicklaus, in a conversation with CNN this week, revealed he has undergone experimental stem cell therapy for his back.
In Rome for the Unite to Cure event, Nicklaus and his doctors told CNN about his experience with the treatment and how he's responded. The Golden Bear, who dealt with severe, chronic back pain before his professional golf career even began, started therapy in Germany in 2016. His procedure involved liposuction around his abdomen area, extracting cells from three ounces of fat. This was strained with an enzyme, the slurry mix spun and then injected into 14 different spots throughout his back and neck.
"I mean, I was black and blue from the middle of my chest all the way across my hip down to my groin," Nicklaus said. "It was not pretty for about 10 days."
However, while he did not sense immediate relief, Nicklaus noticed the pain had subsided dramatically in the ensuing months, particularly after playing golf. His doctor, stem cell pioneer Eckhard Alt, said Nicklaus' facet joint syndrome made him a perfect candidate for the procedure.
"For this back pain there was no other option without side effects or risks. He could have taken oral anti-inflammatory medications daily with side affects or continual cortisone injections but that would have only treated the symptoms," Dr. Eckhard said. "The other thing would be to stiffen up the back with screws and metals to stabilize but that has a high risk of complications. I would only use it for fractures and then that part of the back is not flexible any longer."
Though the treatment remains in FDA clinical trials at the moment, Nicklaus is a believer, scheduled to have another treatment done, this time to his shoulder.
"I'm not a doctor, but I think that stem cell is going to change...the direction of orthopedics, totally," Nicklaus said, remarking the procedure has given him the opportunity to keep teeing it up. "As long as my stem cells allow me...Golf is a game of a lifetime, I hope to play for my lifetime".
As for why he kept it a secret?
"I didn't keep it private, no one asked me about it," Nicklaus said.