Instruction
Augusta's 13th in Reverse
Hilton Head's Harbour Town Golf Links and I have a long history. It was the first course I was involved in designing, back in 1969. I was at the height of my playing career when the owner, Charles Fraser, asked me if I had any interest in designing courses. I thought it would be fun, and suggested Pete Dye and I work together on Harbour Town, site of the RBC Heritage April 16-19.
I made 23 site visits and realized course design would be one of my greatest joys. Harbour Town's 588-yard 15th is a good par 5. The dogleg-left to a small green requires clear thinking, especially with a tournament on the line.The sixth hole at Shoal Creek in Birmingham, Ala., site of the Champions Tour's Regions Tradition May 14-17, is one of the best natural settings for a par 5 that I know. It resembles the 13th at Augusta, in reverse, with pretty much the same strategy. It's 565 yards from the back tee, with a creek along the right side that crosses diagonally in front of the green at about 480 yards. The good player can try to get home in two, an average golfer should make it a three-shot hole, and a very short hitter can play safely for a simple bogey. When you're on a hole like this, know your abilities and play your game.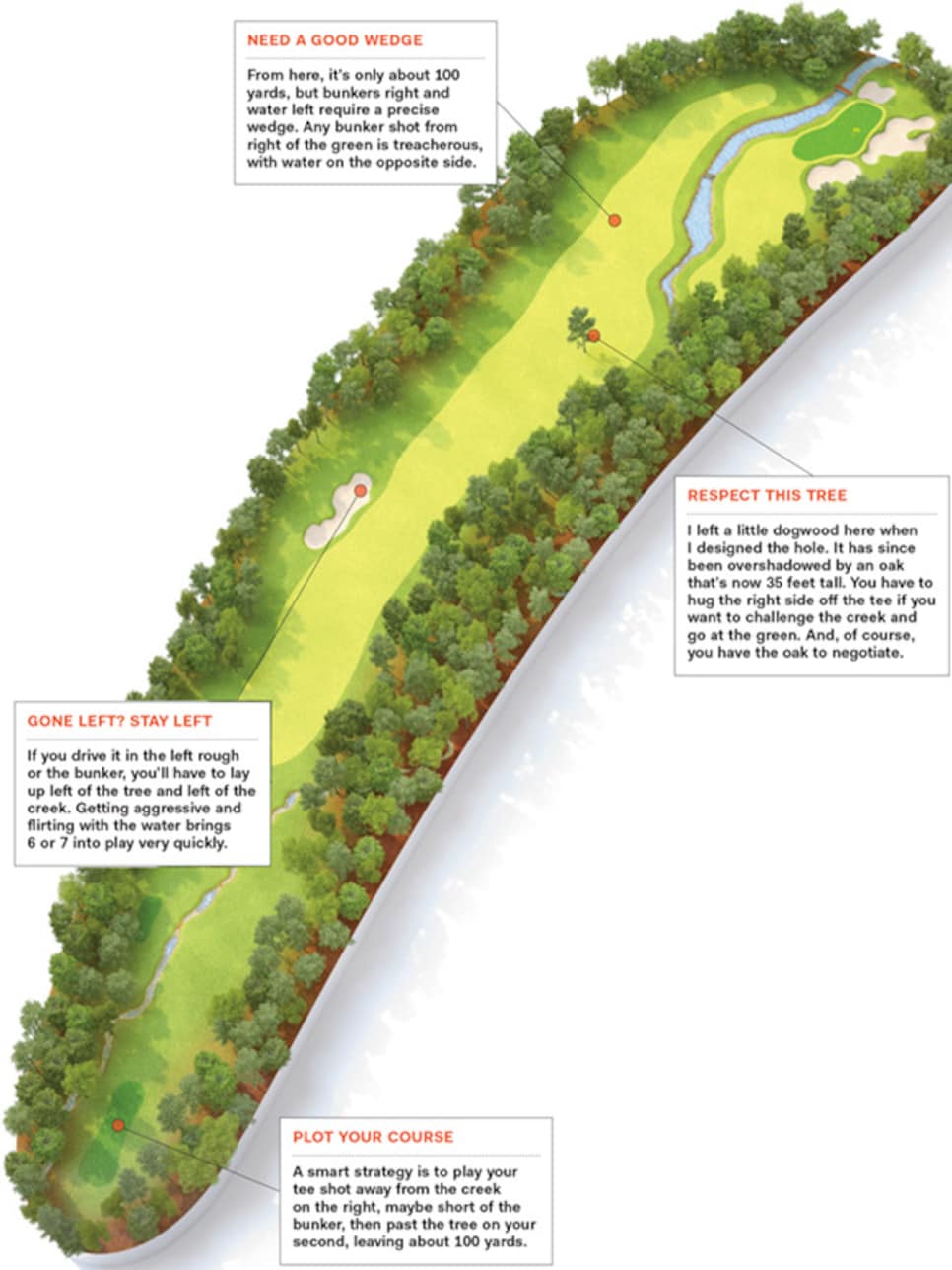 "On holes with a lot of drama, stay in your comfort zone."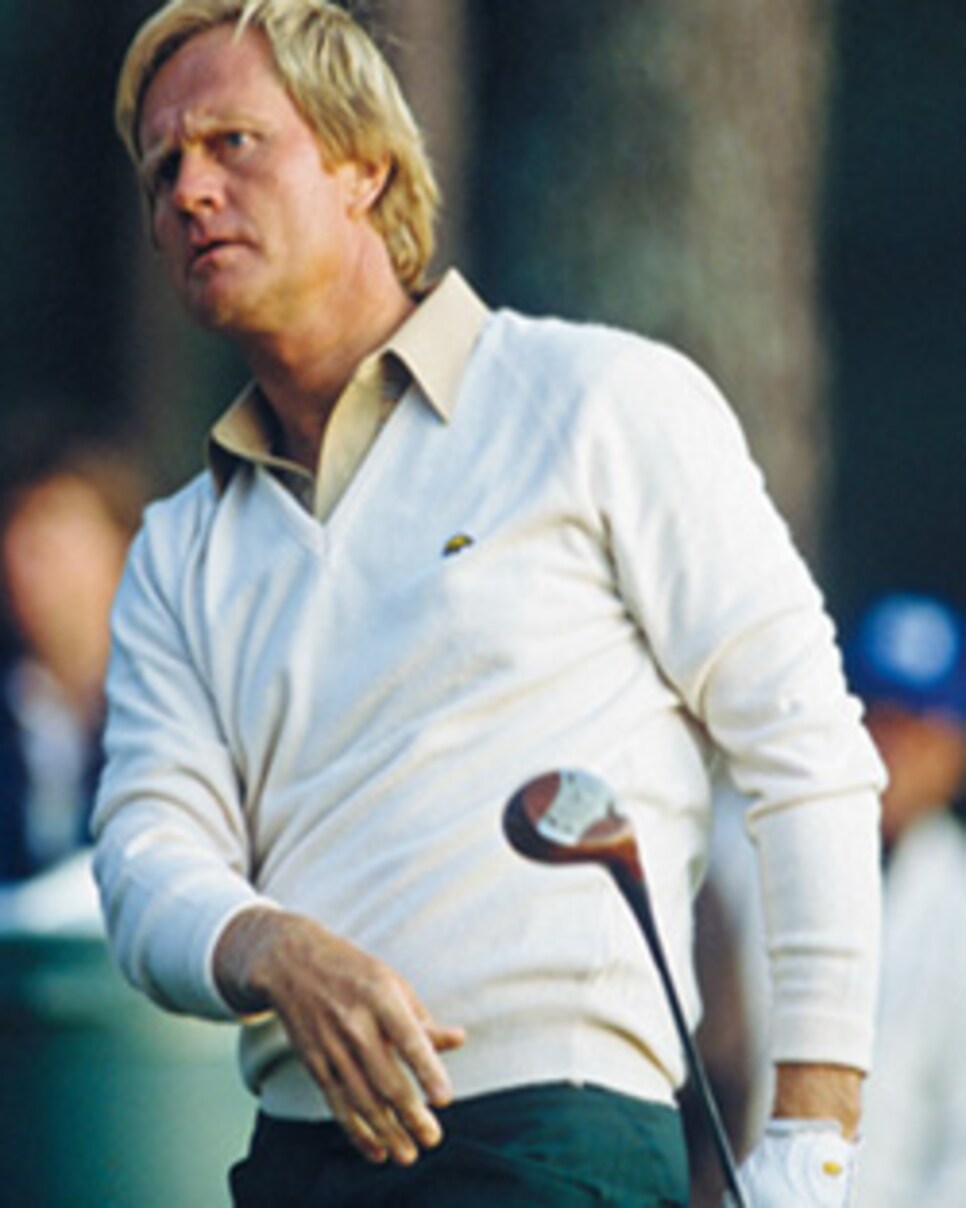 On Nov. 1, 1977, Shoal Creek founder Hall Thompson, Birmingham native Hubert Green and University of Alabama star Jerry Pate joined me for the inaugural round to open the course. When we came to the sixth hole, I hit a good drive and decided to go for the green in two. My 3-wood second shot rolled up to three feet from the cup, setting up an easy eagle. Every hole at Shoal Creek has a name, and this one they decided to call "First Eagle."