Instruction
The idea that course designers are always trying to make things tough for golfers is a misconception. Sure, some holes should be challenging—that's one reason golf is fun. But it's also fun when you're in a good mood walking to the next tee.
That's why I occasionally design what I call a "feel good" par 3. In the case of the hole illustrated here—the 13th at TPC Snoqualmie Ridge east of Seattle—you don't have to play the full distance to get to the green. The downhill, sidehill slope to the right funnels shots toward the putting surface. There's a built-in good bounce on that side that can give shorter hitters a chance to have a putt for birdie.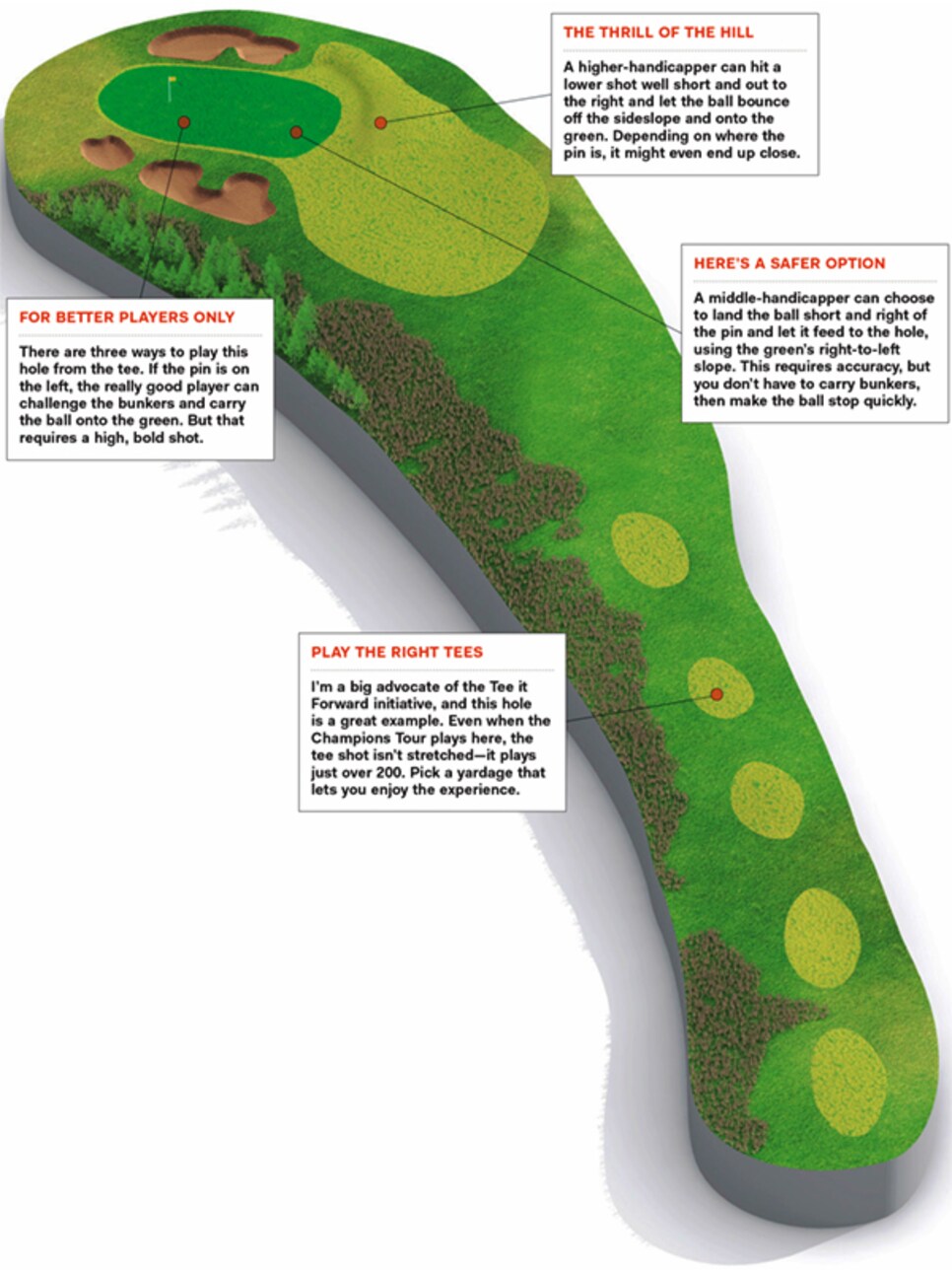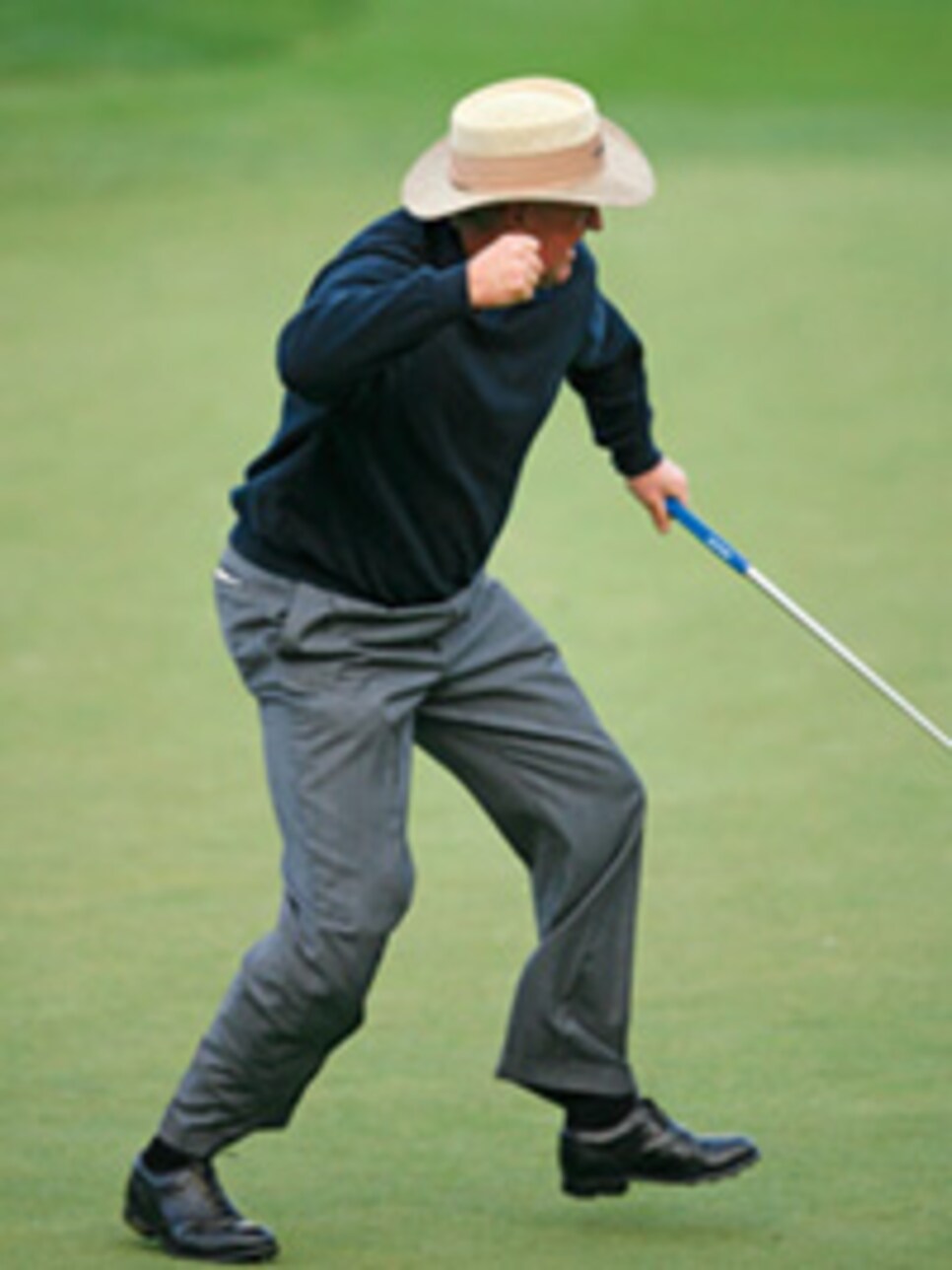 The TPC Snoqualmie Ridge has been the host of the Champions Tour's Boeing Classic for the past 10 years. The course made history in 2007 when it was the site of the largest playoff ever on the Champions Tour. Seven players (Denis Watson, Craig Stadler, Gil Morgan, Joe Ozaki, Dana Quigley, David Eger and R.W. Eaks) were tied after regulation play. Watson (shown) chipped in for birdie on the first hole of sudden death to stay alive, then made an 18-foot eagle putt on the next hole to win.