Instruction
I like option golf. As a designer, I think it's good to give golfers choices. And as a player, I enjoy weighing those choices. That's why I like holes that offer double fairways, where you have to pick one route over another. These designs are becoming popular today. I've created these holes on many of my courses, including two at Valhalla, site of the PGA Championship in August. Double fairways are nothing new:
The Old Course at St. Andrews has them on almost every hole.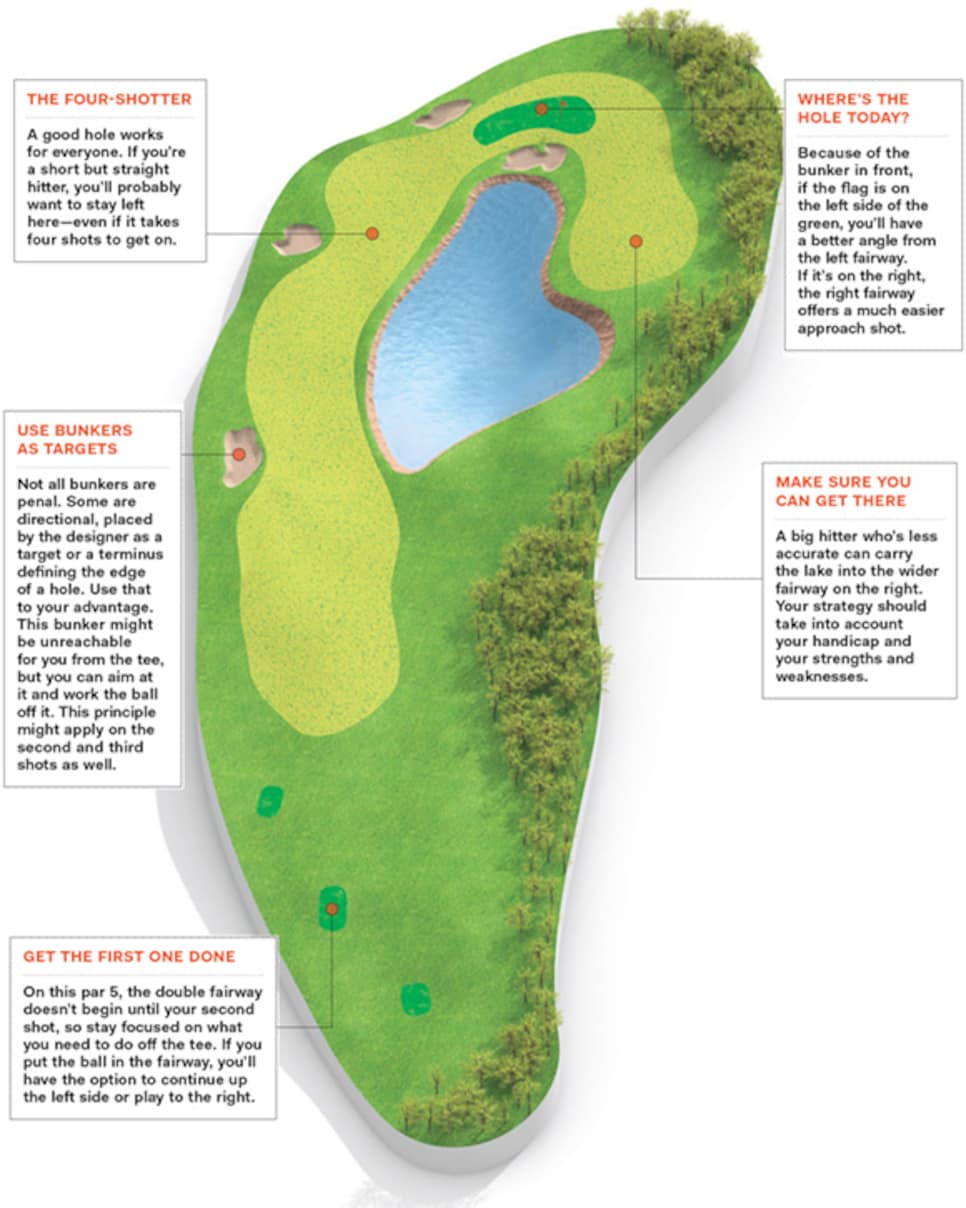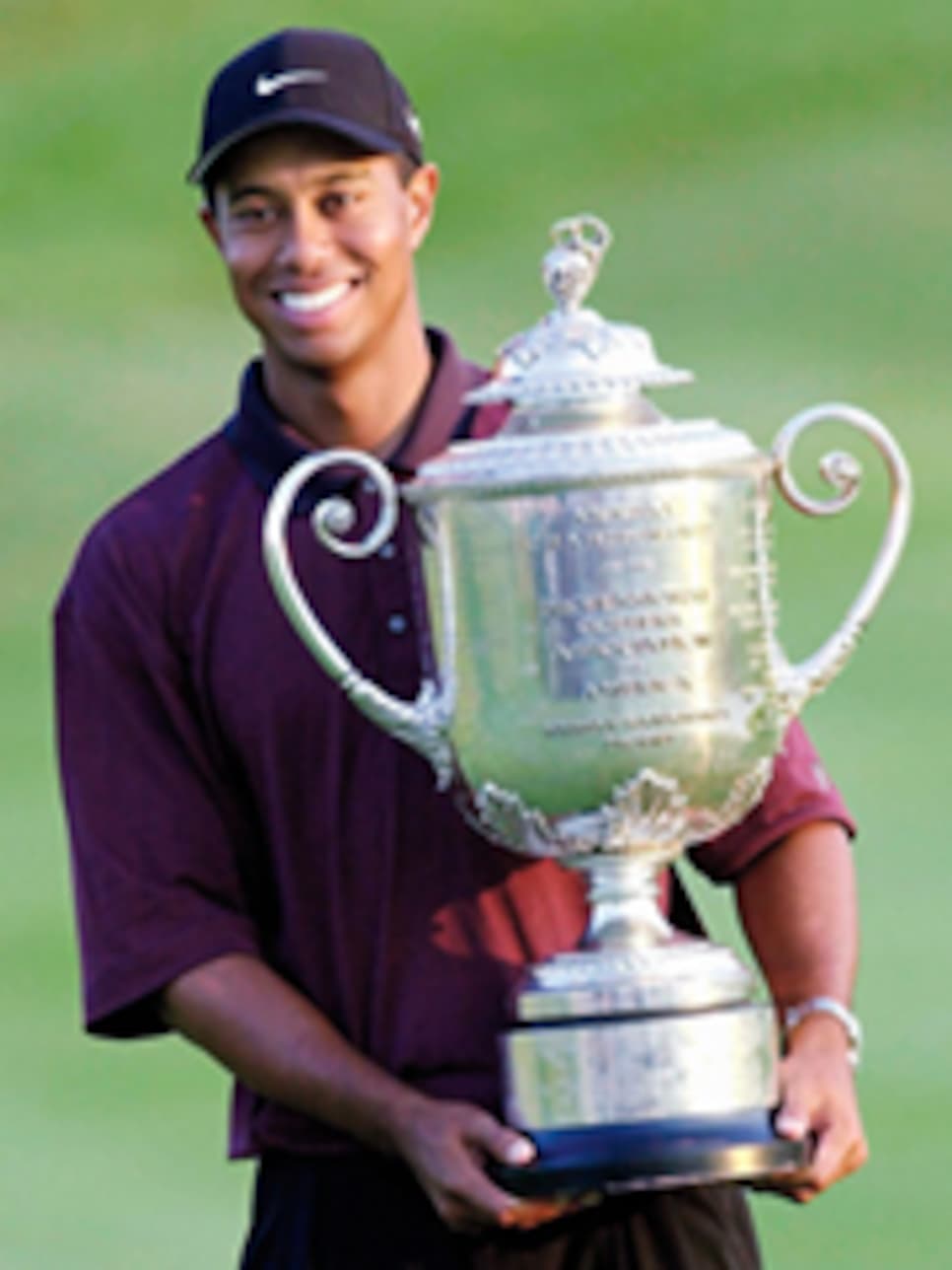 A DOUBLE FAIRWAY IN REAL LIFE
SURVIVAL TEST AT VALHALLA
In the 2000 PGA Championship at Valhalla Golf Club, Tiger Woods had a one-stroke lead going into the last hole of a three-hole playoff against Bob May. That hole, the par-5 18th, is similar to the generic design shown here, with a split fairway straddling a lake. Woods played well left off the tee, his ball caroming down a cartpath and onto some hardpan. He hit a conservative second shot into the left rough (of the left fairway) and put his third into a bunker fronting the green. After a brilliant bunker shot to two feet, Tiger tapped in for par and claimed his fifth major-championship victory.