Pick Your Route Before You Start
Here's one of the most famous holes in golf on one of my favorite courses. The 18th at Pebble Beach is a great example of a classic risk-reward par 5. I've designed a number of holes that require the same kind of strategy—sweeping doglegs with water entirely up one side of the fairway—and I suspect you've had the opportunity to play similar holes. In Pebble's case, the water is on the left side, and there's out-of-bounds on the right, but that could be reversed and the same strategy would apply. There's also a tree in the general landing area of the tee shot and a difficult bunker fronting the green. That's why you should think through your game plan before teeing off.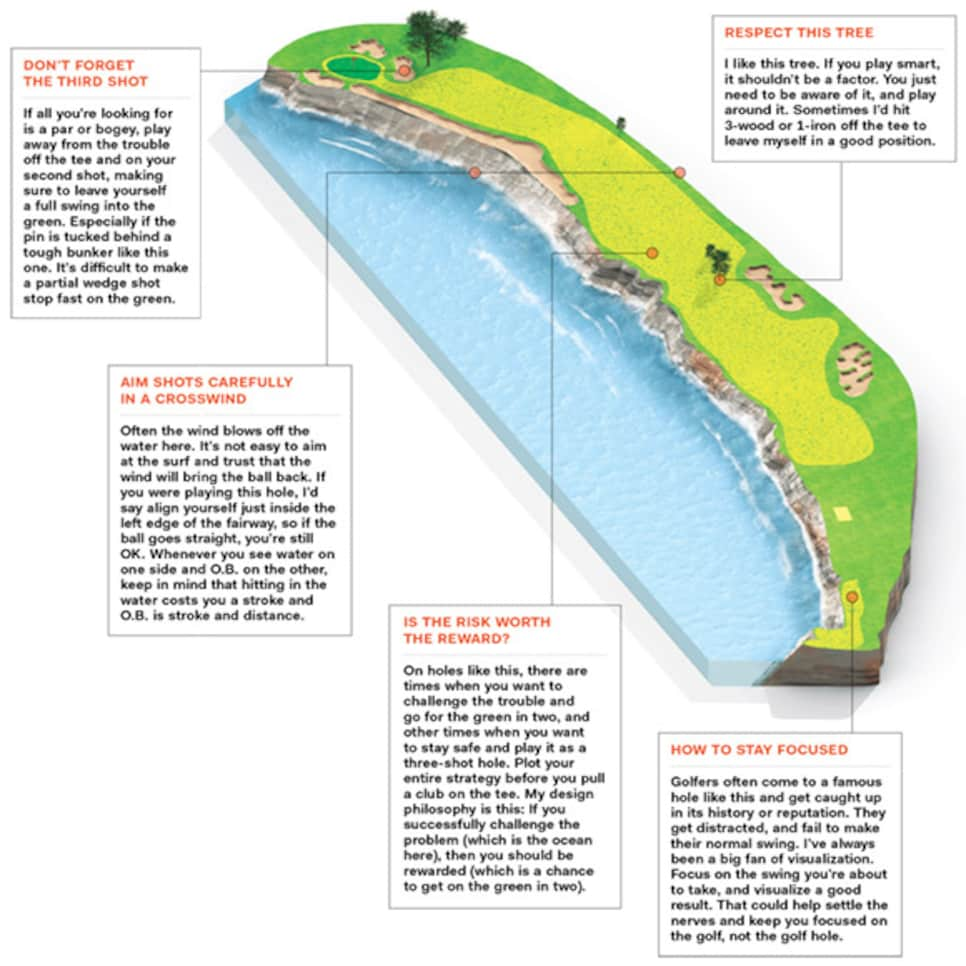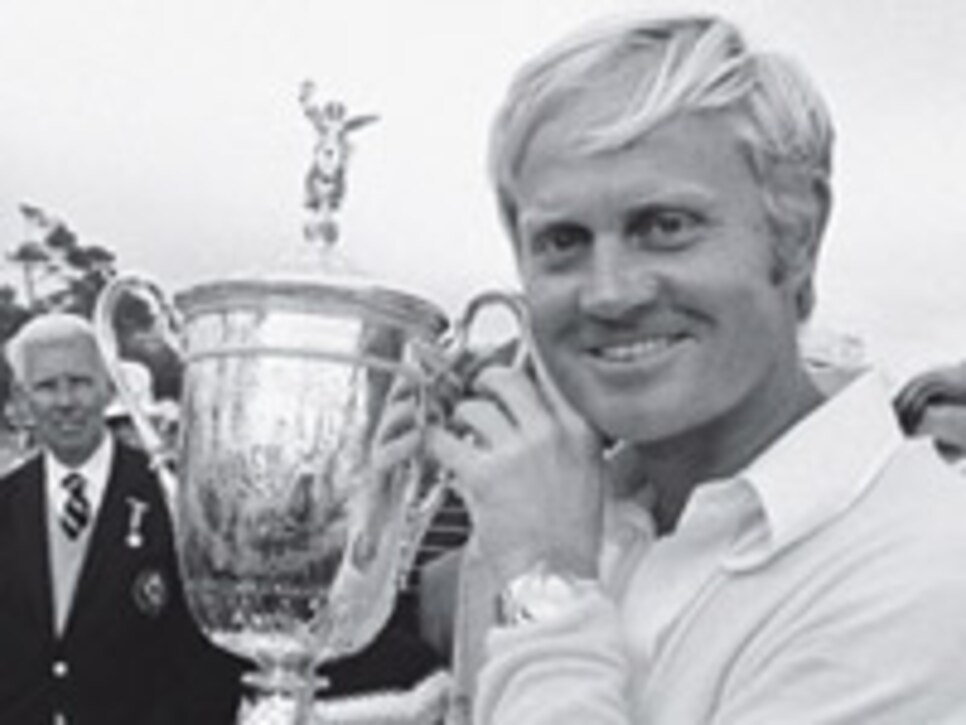 In the 1972 U.S. Open, with a three-shot lead (after hitting the pin on 17 for a tap-in birdie), I played the last hole at Pebble Beach with a 1-iron, 1-iron, wedge. Today's professionals might hit a pair of hybrids and a sand wedge. In the 2000 U.S. Open, I took the challenge and knocked it on in two at age 60. With tears in my eyes—I knew it was my last Open there—I three-putted for par.