Instruction
Recovery Shots: Know When To Take The Risk
The recovery is among the most beautiful shots in golf. That's why I like courses where the player has the opportunity to make one. If the natural vegetation is such that you usually have no choice but to chip your ball out sideways, well, that can be boring.
The great architect Donald Ross would periodically go around Pinehurst and identify spots where golfers commonly missed drives. If he saw that a tree or bush had grown so it prevented the playing of a recovery shot toward the green, he ordered it removed.
Hitting a low draw or high fade, or whatever shot is available to escape, takes skill and nerve. Knowing when to try it is just a basic calculation. Let's look at a course I designed: Spring Creek Ranch in Collierville, Tenn.
Suppose you hook a tee shot on No. 12 (shown). Here are your options.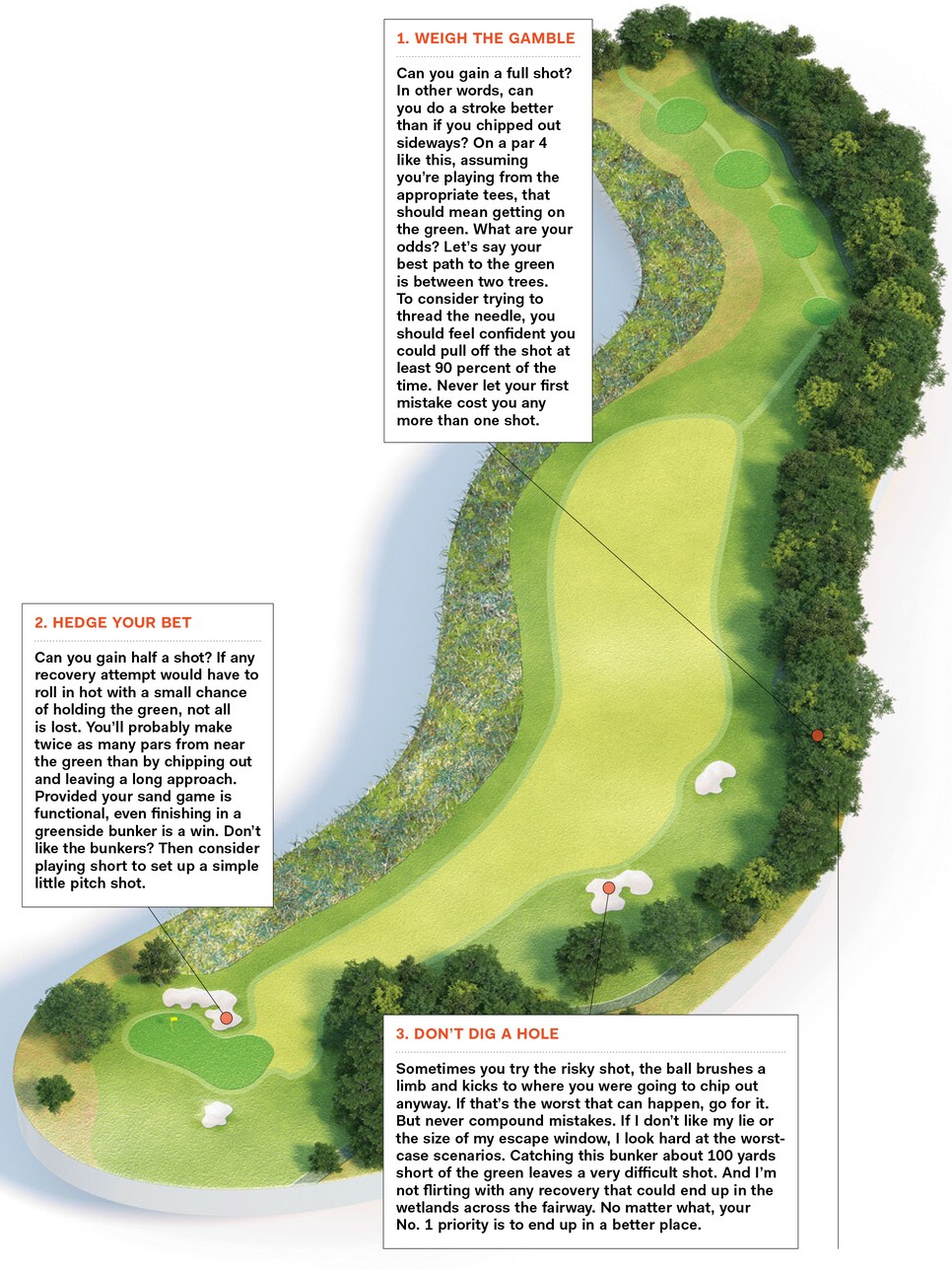 Illustration by Chris O'Riley
IGNORE THE DOUBTERS
One of my most memorable recovery shots was in the final round of the 1975 PGA Championship at Firestone. On the par-5 16th, I was lying three in the rough behind two trees, 138 yards out, with a shot over a lake. Bob Rosburg was trailing us doing commentary for TV. I hear Bob say, "He's dead now. He's got to chip out." The lie wasn't terrible.
I lofted a 9-iron over the trees, holed the 20-footer for par, and went on to win.