Short Game
Jack Nicklaus: Know When To Aim At The Flag
The middle of the green should be your default target. In my career, I always preferred a pair of 69s than to card 65-85. It doesn't matter how talented you are. If you habitually go directly at flagsticks, hoping every round might be a scorcher, you're going to shoot way more scores at the high end of your range.
This is a fairly straightforward concept—except when it isn't. With certain green complexes, the best strategy can be to aim somewhere other than the middle. The par-3 fourth on the Prospector Course at Superstition Mountain (illustrated), a layout north of Scottsdale that I designed with my son, Gary, is a prime example. A big ridge runs through the center, effectively making it play like two smaller greens.
Depending on the hole location and your short-game skills, you might be better served leaving a chip for birdie.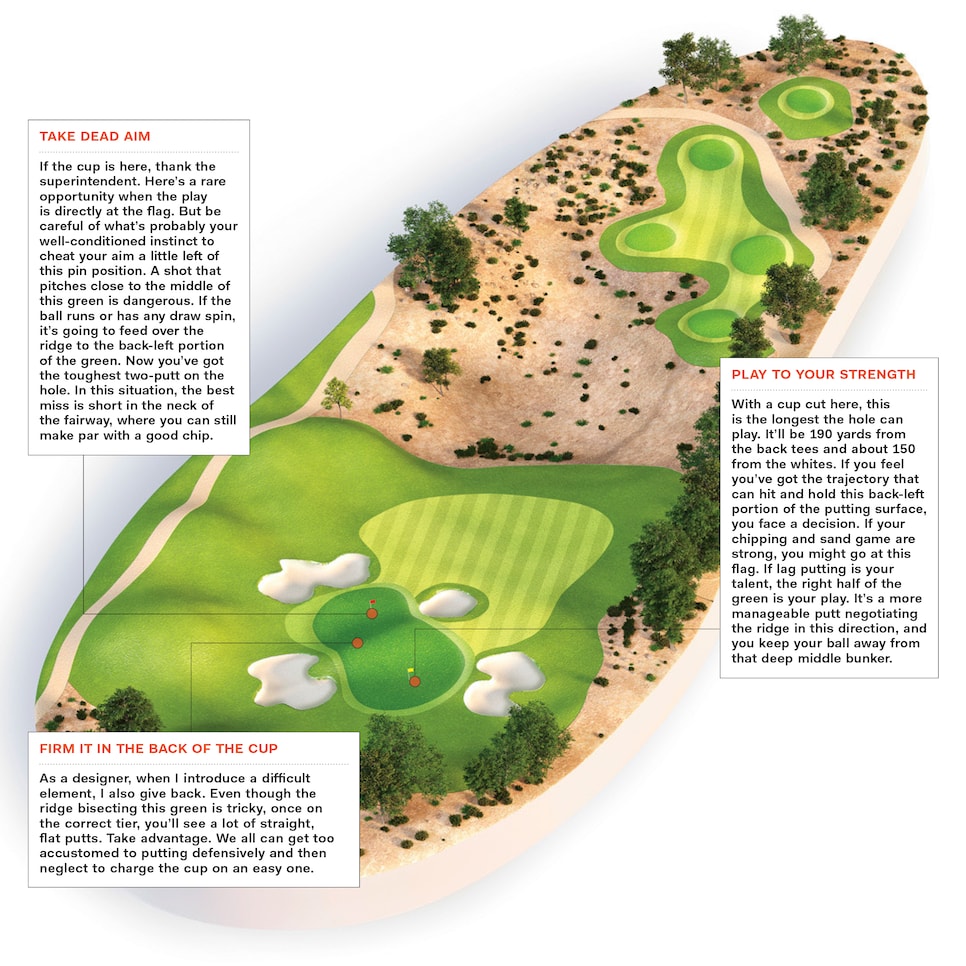 Illustrations by Chris O'Riley
THE KING AND I
Arnold Palmer was a more aggressive putter than I. He made more birdies but also had more three-putts. Over five rounds at the 1962 U.S. Open (I won in a playoff), Arnie had 11 three-putts against my one. It's a matter of philosophy. I didn't like testing my nerves with lengthy second putts. If I tested them often enough, I figured they were bound to fail me.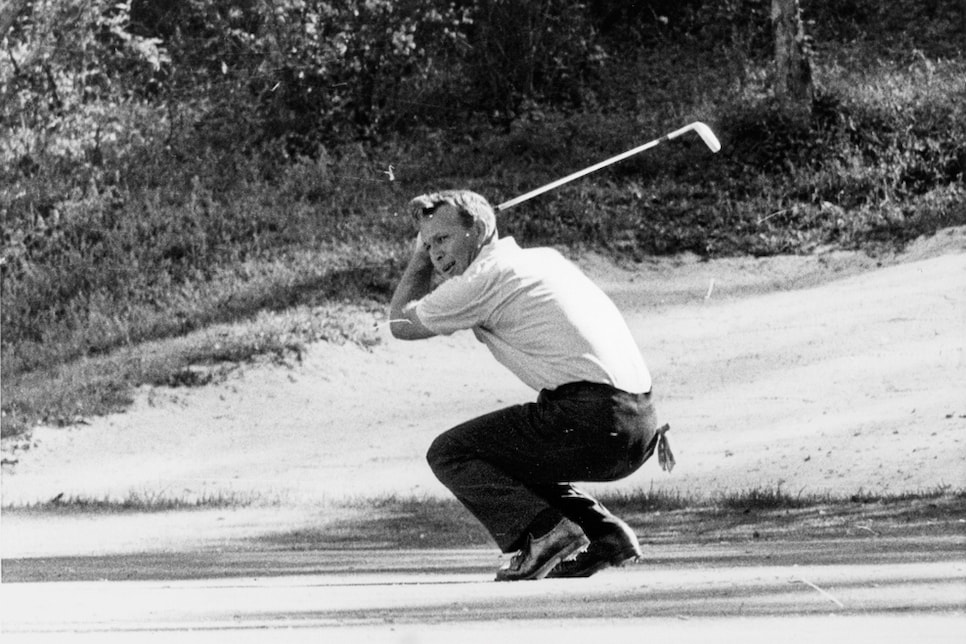 Photo by Augusta National/Getty Images