On Tuesday, Arnold Palmer announced that, due to a nagging shoulder injury, he would be unable to fulfill his duties as honorary starter at the 2016 Masters.
Late Tuesday night, Jack Nicklaus issued the following statement regarding Palmer's decision:
"I actually heard the news while I was at Augusta National today, and like any friend and fan of Arnold Palmer, I was disappointed for him. I know how much Augusta National and the Masters Tournament have meant to Arnold throughout his career and life, so I know this wasn't an easy decision for him.
"But I have been communicating with Arnold in recent weeks, and I know he is doing what is in the best interest of his health and for future opportunities to get back up on that tee with driver in hand. What is wonderful is that Arnold will be there on Tuesday night at the Champions Dinner to regale us with stories, and hopefully on the first tee with Gary and me on Thursday morning.
"Whether he is swinging a club or not makes no difference, because no Masters Tournament will ever start without fond memories of the impact Arnold has made there."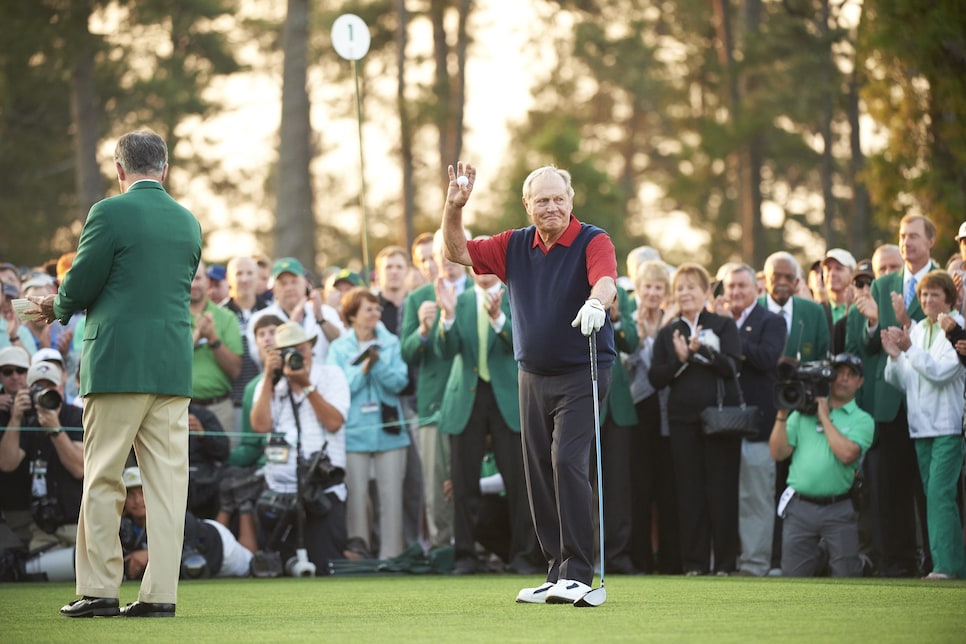 Sports Illustrated/Getty Images
Palmer had been hitting the ceremonial tee shot at the Masters since 2007. Nicklaus joined in 2010, followed shortly by Gary Player in 2012. Together, the men have 34 major championship titles, including 13 green jackets.
The 2016 Masters begins on April 7. Jordan Spieth is the defending champion.