Instruction
Jack Nicklaus: How To Play For A Miss
In par 5s, bombers get excited when they have a chance to reach the green with the second shot. Same with shorter hitters on long par 4s. Although it's great to embrace opportunity with aggressive play, the amateur mistake is to get preoccupied with covering the distance of a lengthy approach and ignore what's going on around the green. Laying up or planning to miss to a certain side should be part of your thinking. Because let's be reasonable: If you're using a wood or hybrid, your chances of hitting the green are less than 50 percent. You need to ask, From where am I most likely to put my third shot close?
Consider the par-5 13th hole at Concession Golf Club (illustrated) in Bradenton, Fla., which is a course I designed with input from my friend Tony Jacklin. The hole is a useful example of a long hole with a green complex that makes you think.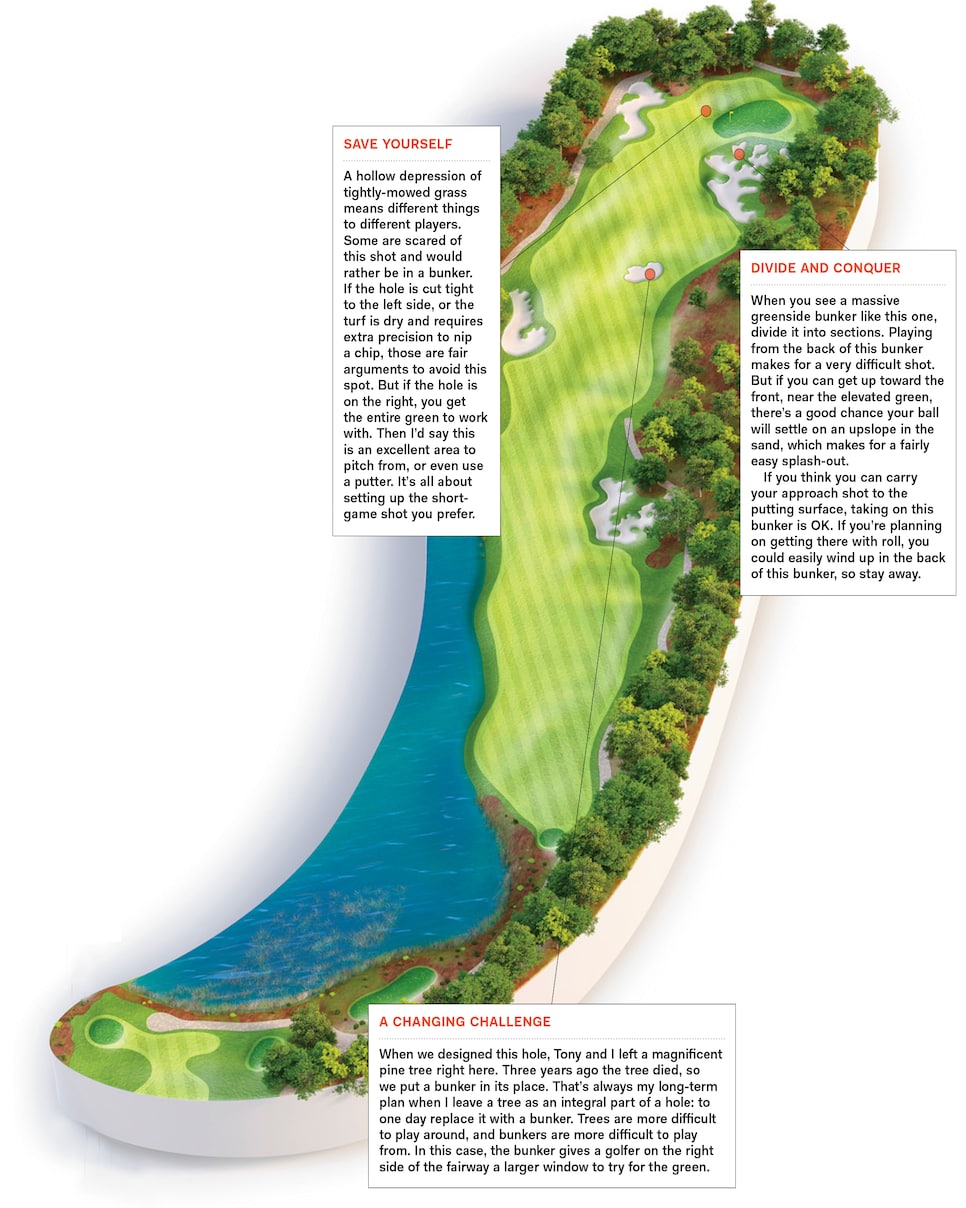 Illustration by Chris O'Riley
"The smart player sees a large bunker in sections."
SPORTSMANSHIP ENDURES
The 1969 Ryder Cup at Royal Birkdale ended in a tie when I picked up Tony Jacklin's marker on the 18th hole in our singles match. I told him, "I don't think you would have missed that putt, but under these circumstances I would never give you the opportunity." Initially, U.S. captain Sam Snead was mad at me, but that conceded two-and-a-half-footer did a lot, I like to think, to establish the right tone for the competition. It was fun, 37 years later, when Tony had the idea to create a club inspired by this moment.