Instruction
Jack Nicklaus: How To Make A Hole Play To Your Strength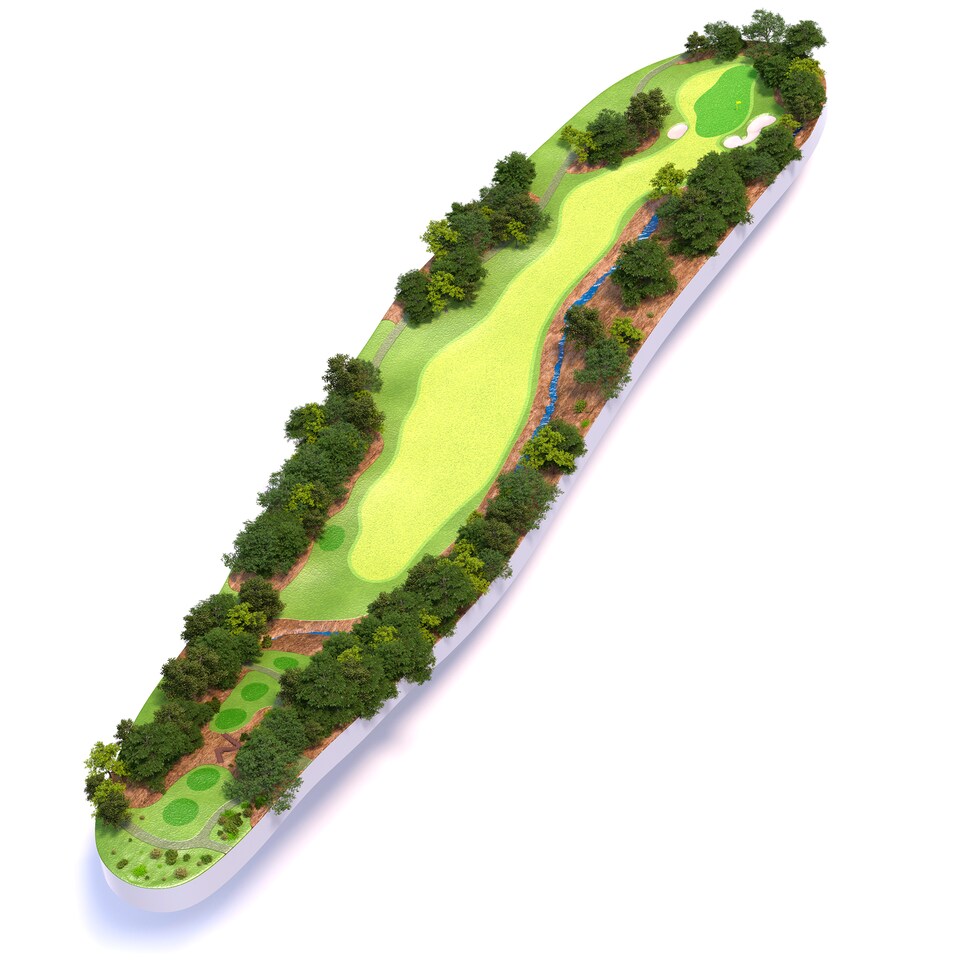 I try to design into nearly every par 4 the following situation: To get in position for an easy par, the golfer must hit at least one good shot.
That good, bold shot can either be with the tee ball or the approach. If your strong suit is driving, maybe you take on more difficulty from the tee. But sometimes it's more sensible to play a conservative first shot and then take your chances with a tougher second. Any hazards and the condition of the turf should help you decide.
Take the ninth hole at Sherwood Country Club (shown), just northwest of Los Angeles. The farther the tee shot goes, the narrower the fairway gets. Pull off an aggressive drive, and you might be left with a wedge in. And if you stick that close, you'll be in position for birdie: the reward for two good shots. – with Max Adler
LEVELING THE PLAYING FIELD
This narrowing of the fairways is exactly what we faced at the Open Championship at Carnoustie in 1975. They really pinched them in the farther out you got. Some sections were as tight as 12 yards across! That was fine for shorter hitters, but the longer guys had to lay up or hit the driver very straight. I thought it was fair. Each time I heard someone complain, I knew that was one less player I had to beat.