Instruction
Jack Nicklaus: Handling The Hardest Hazard
When the opportunity is there, I like to incorporate the history of the land into a design. I'm inspired by Scottish and English courses, where often you come across stone walls that are in play and make for memorable shots. The most famous might be the one behind the green of the Road Hole, the 17th at St. Andrews, which has contributed to double and triple bogeys since the 15th century. Although I never airmailed that green so badly in competition that I had to play a ricochet off that wall to try to save par, I always liked trying the shot in practice rounds. It's fun.
When we built Richland Country Club in Nashville, we encountered a dry-stack stone wall, which is now on the par-5 seventh (illustrated). Likely made to define a property line, we learned it was used as a key defensive position during the Civil War by the Union Army. On Dec. 16, 1864, a fierce battle there ended with the capture of a Confederate colonel. Rather than play alongside the wall, we routed the fairway so you must hit over it. The stakes, of course, are far different than in 1864, but the rocks retain their strategic essence.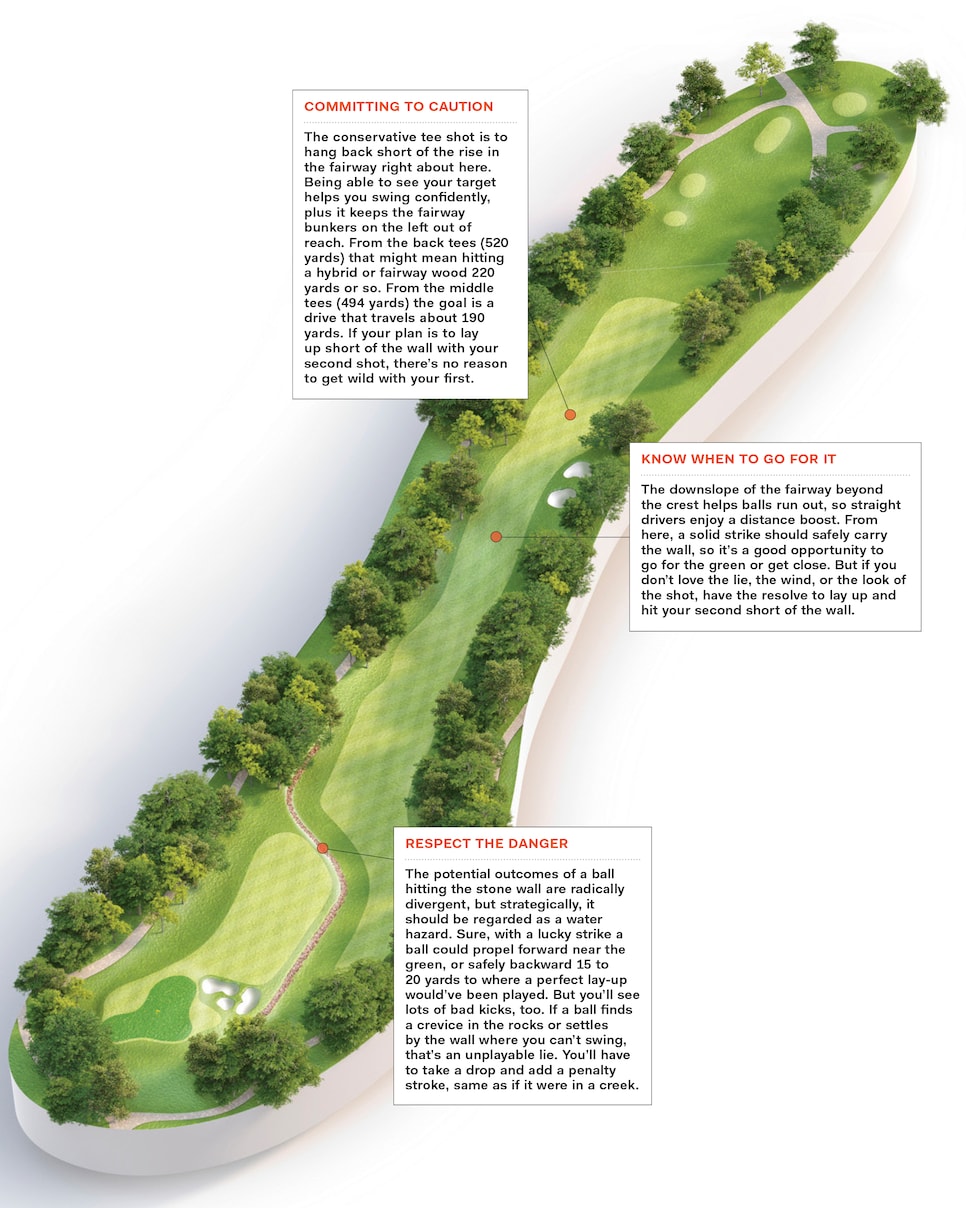 Illustration by Chris O'Riley
OLD FAITHFUL
I attacked more par 5s with this MacGregor 3-wood (see below) than I can count. It held a spot in my bag from 1958 until the mid '90s. Toward the end, I couldn't get shots off the ground because the leading edge had become too worn and rounded. I kept the first leather grip until 1981. When the shaft broke at the 1989 PGA Championship, I was glad I had a backup in the trunk of my car.