Instruction
Jack Nicklaus: Don't Go From Bad To Worse
Baltusrol Golf Club, which this summer hosts the PGA Championship for the second time, has a bunch of great holes. But I'd say the par-5 17th on the Lower Course (illustrated) is the most strategically interesting.
Right away, the yardage lets you know this is a true three-shotter. It's 647 yards from the championship tees with an uphill finish to the green, so only gorillas have any chance of knocking it on in two. (John Daly was the first to do it, during the 1993 U.S. Open.) Most par 5s allow you to make up for a weak shot with a strong one, but that luxury doesn't exist here. Miss the tee shot, and the hole effectively becomes a par 6. Botch the lay-up, too, and it's a par 7. The reason is the four cross bunkers that divide the fairway. They're the foundation of what I call a "progressive-penalty design." This is a concept I've used in many par 5s I've built. Basically, an early mistake stays with you the entire hole.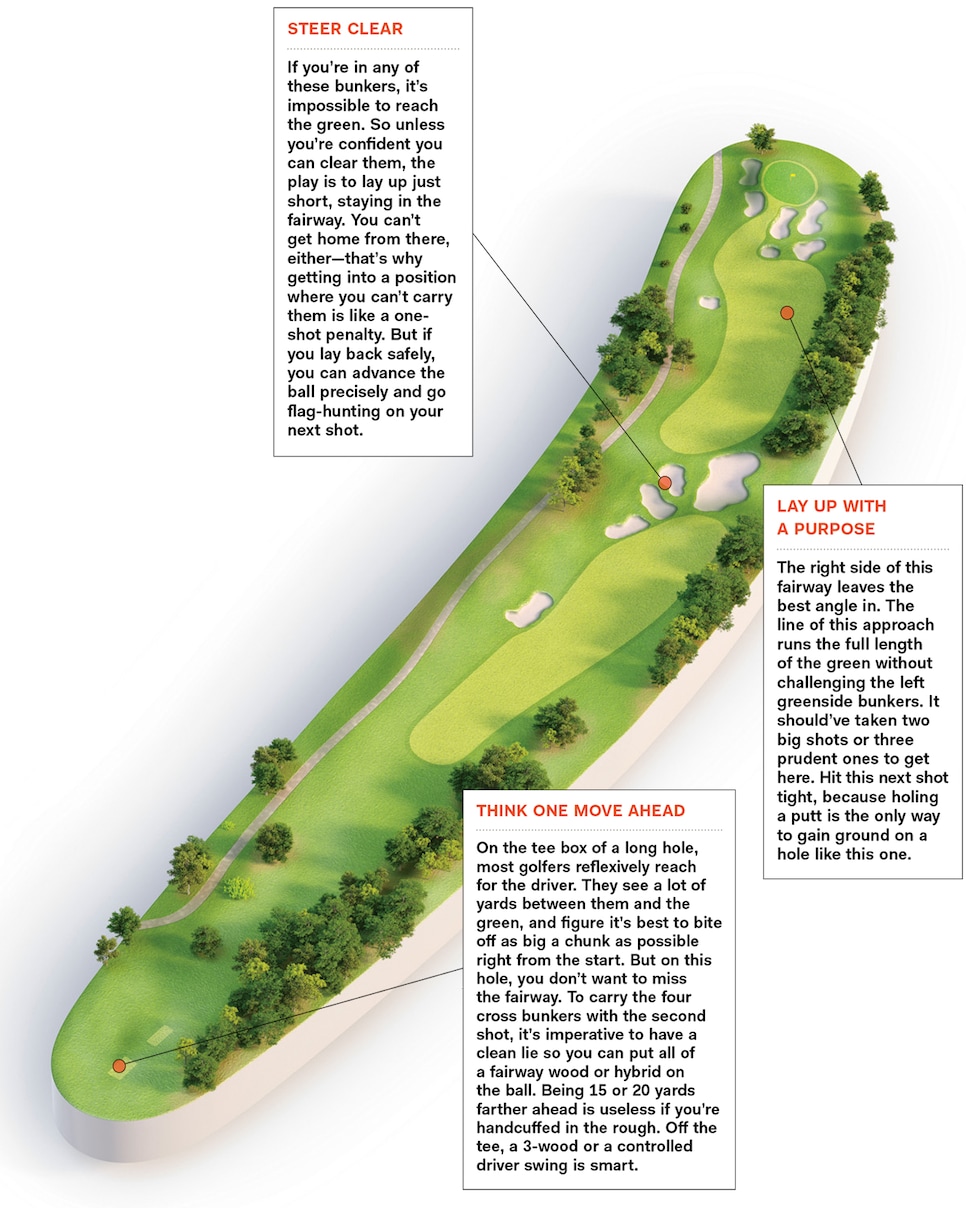 Illustration by Chris O'Riley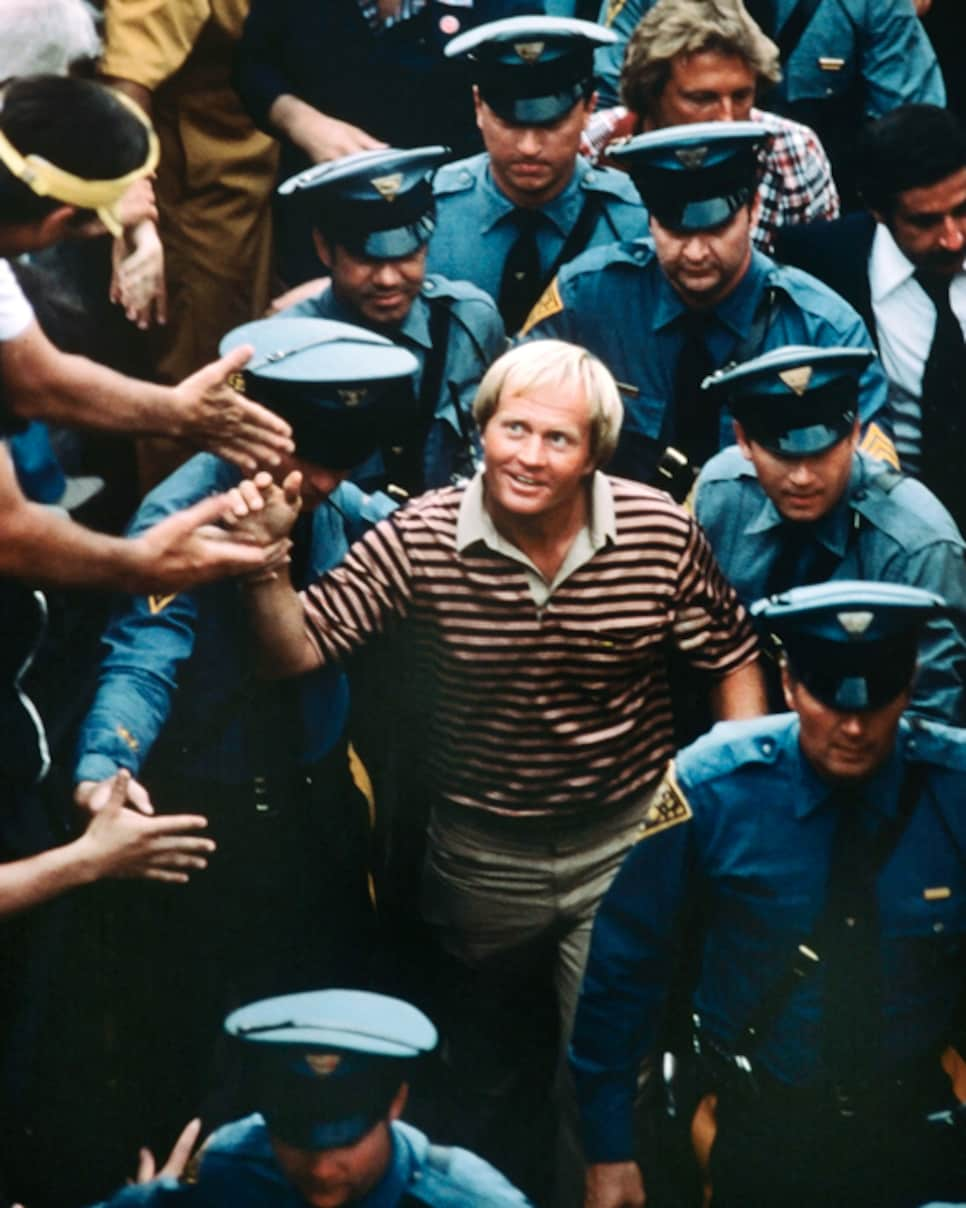 Photo by John Kelly /Getty Images
MY BLUE HEAVEN
Baltusrol's 17th is the site of one of my sweetest memories. In the final round of the 1980 U.S. Open, I sank a 22-footer to match birdies with Isao Aoki and stay one ahead of him. I hadn't won in two years and had even talked with Barbara about quitting. This victory quashed that notion, and I went on to win the PGA that summer at Oak Hill.