The Loop
Jack Nicklaus, a Mark Wahlberg fan? Yep, and he intends to see 'Entourage'
DUBLIN, Ohio -- The best perk of working as a golf writer comes Sunday morning of the Memorial Tournament. After saluting the best players from college golf, Jack Nicklaus casually sits on the Memorial interview room's carpeted stage and takes questions from any and all writers. Whatever story you're working on and want to ask about, he'll give you a good quote.
This year's edition started modestly when my St. Andrews questions didn't yield much enthusiasm. But as he talked Tiger, Royal County Down and St. Andrews, Nicklaus began to settle in. Then halfway through, GolfDigest.com contributor and longtime chronicler of all things Nicklaus, Dave Shedloski, noticed the Golden Bear's voice cracking. So he had me grab a water bottle from the dais, which he then handed to the living legend, who said, "thank you."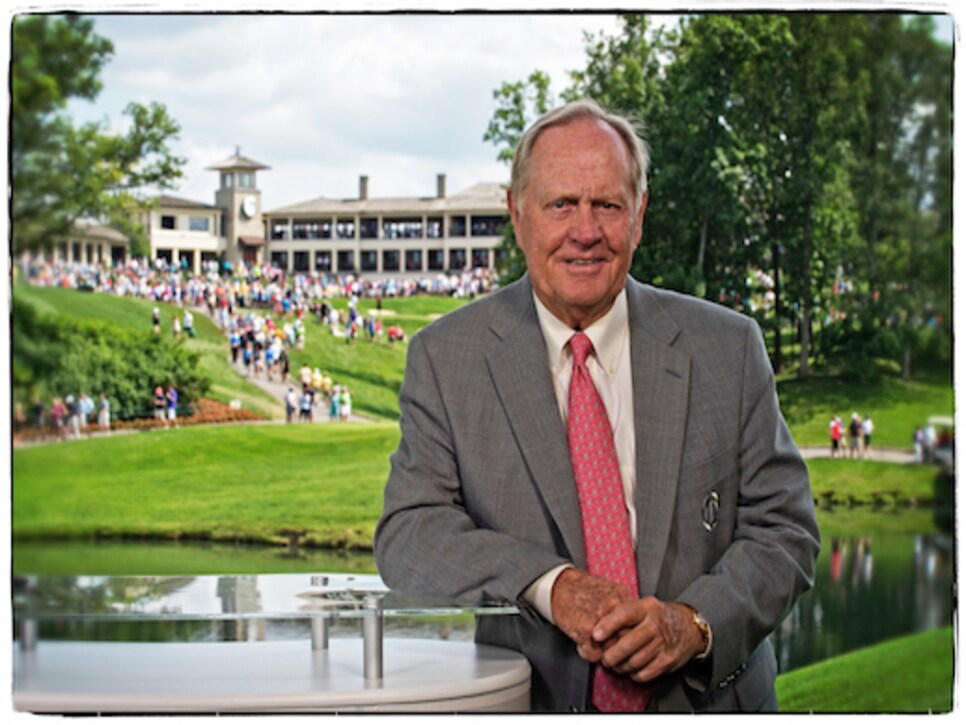 As Nicklaus sipped his AquaHydrate9 and answered away, someone asked him who he played practice rounds with during his first visit to St. Andrews. No idea.
Then someone asked if he played those rounds alone. No idea.
Then Doug Ferguson of the Associated Press jokingly said something to the effect of, "what, you didn't have your entourage?"
"No, no," he said, laughing.
Then things turned surreal.
"Speaking of Entourage,'" Nicklaus said, "Mark Wahlberg owns most of this now." He was pointing to the AquaHydrate9. "Mark called me last week."
The actor, media mogul and creator of HBO's "Entourage" that just hit theaters as a film, among other ventures? Do tell.
"I've owned a piece of this thing for probably 20 years, and they've always donated to our foundation."
Sure enough, there's the Golden Bear logo on the bottle noting that proceeds from AquaHydrate9 go to the Nicklaus Health Care Foundation.
"[Mark] called last week and said how are we going to take this thing to the next level?' I thought it was a nice call. I'm a big fan."
Wait, of Mark Wahlberg movies?
"I think he does a great job."
Me, more than stunned, asked,"Are you going to go see Entourage?'"
"Sure I'm going to go see it. Absolutely. I like all of his movies. They're a bit of a shoot up (laughter). But he does a great job."
There you go. Jack Nicklaus doesn't miss a Mark Wahlberg movie.
So feel free to picture the greatest golfer ever and Barbara hitting the local Cineplex, Jack working a bucket of popcorn while laughing at the antics of Ari, Vince, Turtle, E and Johnny Drama. And of course, his buddy Mark Wahlberg.