Jack assesses Spieth's chances, Rory reviews caddie's debut, and Charley Hoffman takes another big step forward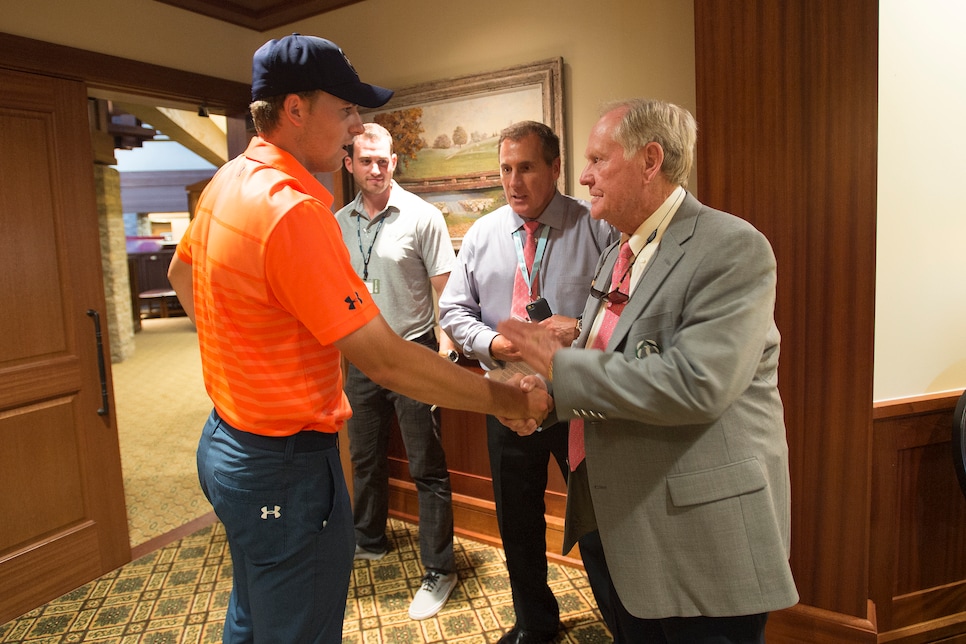 Remember when Tiger used to talk about not winning with his "A game"? Well, Jack Nicklaus told me last week that Jordan Spieth is essentially doing that nine years after Tiger won his 14th and last major championship. Noting that Spieth is "pretty wild at times for a player not known as a power hitter," Nicklaus could see Spieth playing at a higher level once he makes some small adjustments to his swing. "I think he's got an opportunity to be just fantastic," Nicklaus said. "There's been some very special players in the game, and Jordan is going to be one of those special players." With Spieth going into the PGA Championship saying the career Slam is a life goal, Nicklaus admits his life goal was winning all four in the same year. Jack never won more than the first two, which he did in 1972 before Lee Trevino beat him by a stroke in the Open at Muirfield. That's why Nicklaus gives Woods so many props for his Tiger Slam over the course of the 2000-'01 seasons. Jack and Tiger are tied with three career slams, which is one of the reasons why he bemoans his seven runner-up finishes at the Open. "I would have liked to have more there," he said. "I could have had four [career slams]."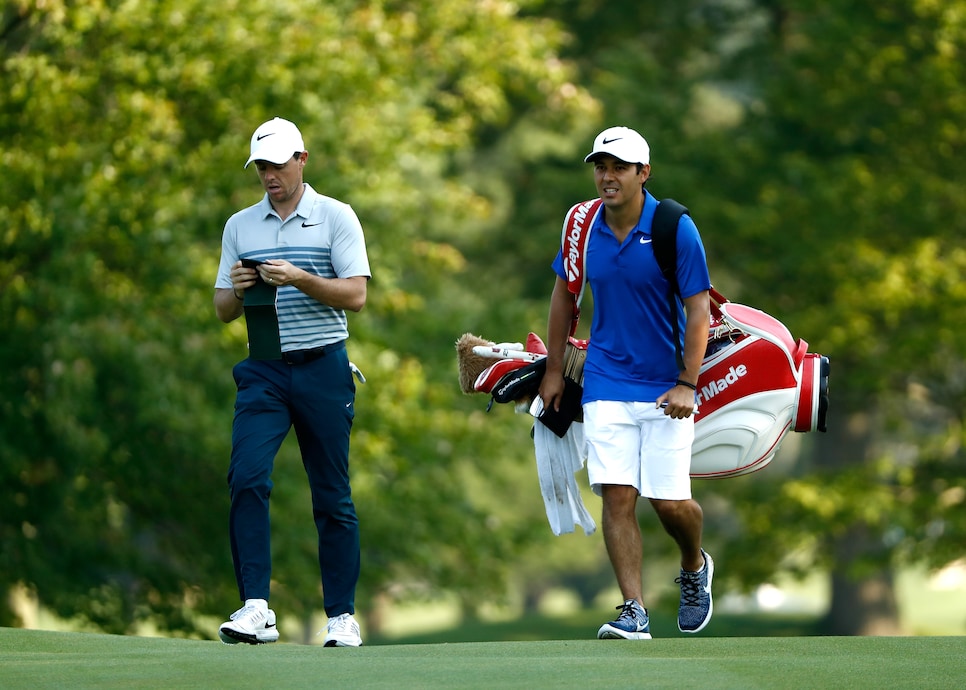 The spring returning to Rory McIlroy's step, something that actually was fairly predictable. With a fresh face carrying his clubs around Firestone, McIlroy looked like he was having fun playing golf again. What's not predictable is how long Harry Diamond is going to be carrying the clubs and giving yardage for his best friend. Based on McIlroy's grading after four rounds in the 60s and a T-5 in the WGC-Bridgestone Invitational, it looks like this pairing of mates could last for a while. "Harry was good," McIlroy said in the overview on Sunday. "He encouraged me when I needed it. We both did yardages. We didn't really make any mistakes out there. He did what was expected of him, so I guess you can't not give him an A." As for officially moving forward after the PGA Championship, half of that decision is based on Diamond, a successful businessman with a chain of bars and restaurants in Northern Ireland. McIlroy said he wasn't ruling anything out. It could be two weeks. It could be longer than that. With McIlroy playing well enough to win going into the final major and a defense of his FedEx Cup title, Diamond may realize his best business decision is to stay on McIlroy's bag.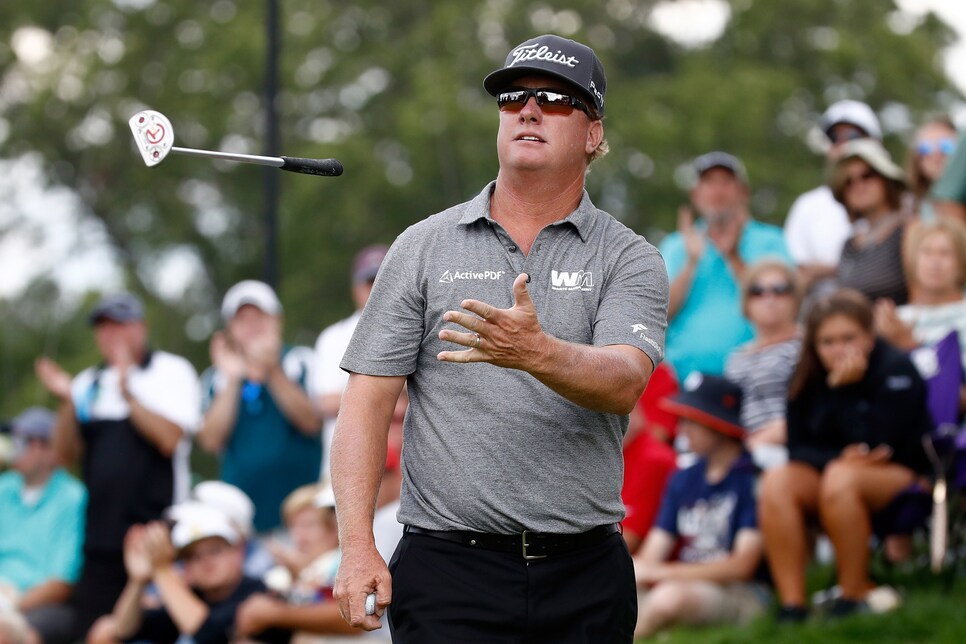 Gregory Shamus/Getty Images
The conversation between Charley Hoffman and caddie Brett Waldman at Firestone on Sunday, which became the sound bite of the weekend—and should change the perception of Hoffman when he gets TV time. He's definitely been getting a lot of TV time in 2017 and now social media time after dismissing Waldman's recommendation to lay up from 283 yards out on the 70th hole of the Bridgestone by saying, "I'm trying to win a golf tournament. I'm tired of finishing second." The four-time PGA Tour winner has two second-place finishes and two third-place finishes this year. His opening-round 65 in wind and cold to lead the Masters by four strokes is one of the top-10 rounds on tour this season, but he faded with 78 on Sunday. His final-round 73 at the Arnold Palmer Invitational wasn't the result of laying up. It was the result of Sunday pressure and a 50-foot eagle putt at 16 and par save at 18 by the winner, Marc Leishman. Overall, Hoffman's having an attention-grabbing season. Including a solid eighth-place finish in the U.S. Open, it adds up in world ranking points with Charley going into the PGA Championship as the 20th best player in the world, a personal high. He is also is projected eighth in Presidents Cup standings going into the final major and the FedEx Cup playoffs. The qualification process ends with the Dell Technologies Championship outside Boston on Sept. 4. "Feeling pressure on the back nine is fun," Hoffman said before heading to Charlotte. "I hope I feel it next week also."