The Loop
Jack Actually: The distance advantange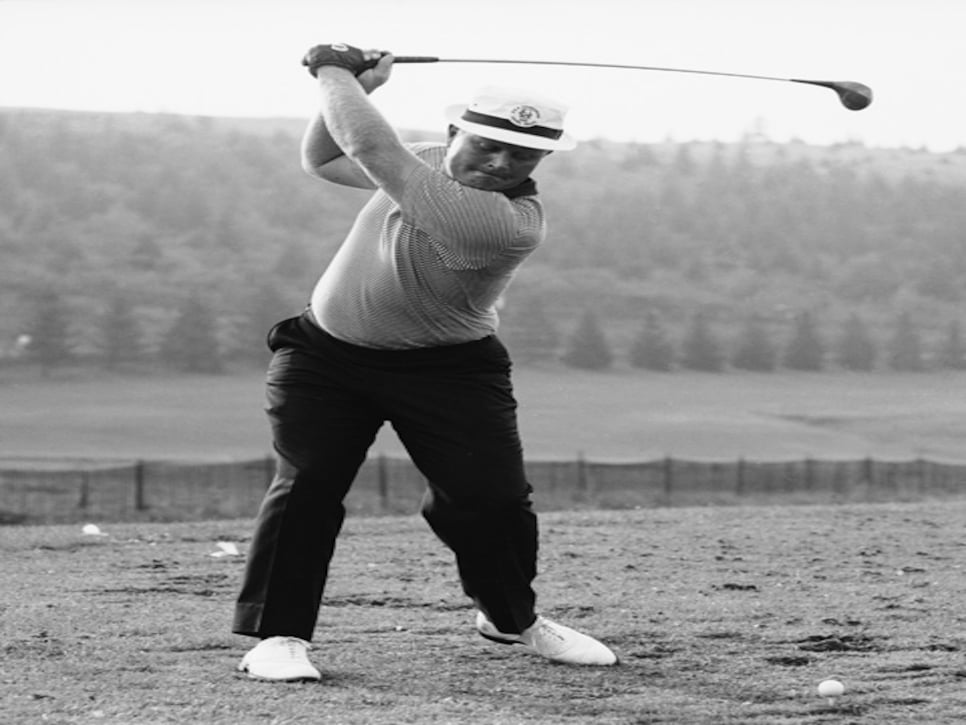 Blue Bayou: Odds are this drive went 4.5 percent farther than average. Photo: Robert Riger/Getty Images
Back in his heyday, Jack Nicklaus had an enormous distance advantage that made him dominant. At least that's the conventional thinking. But we recently came across an article from the January 1968 issue of Golf Digest that suggests Jack's distance advantage with the driver wasn't all that great.
IBM collected distance information at 11 of 34 official events in 1967 -- a number it deemed statistically relevant --- and found that the top-10 players in distance drove it an average of 270.2 yards. That was 6.2 yards longer (2.3 percent) than the tour average. Nicklaus, at 276 yards, was 4.5 percent longer than the average.
Compare that with today's bombers: In 2012, the PGA Tour's top 10 in driving distance were 20.3 yards longer (7 percent) than the tour average. The leader in distance, Bubba Watson at 315.5 yards, was 9.1 percent longer. Still, those extra yards don't appear to be doing today's players as much good. The average money-list rank of the top 10 in distance in 1967 was 32nd. In 2012, it was 57th.